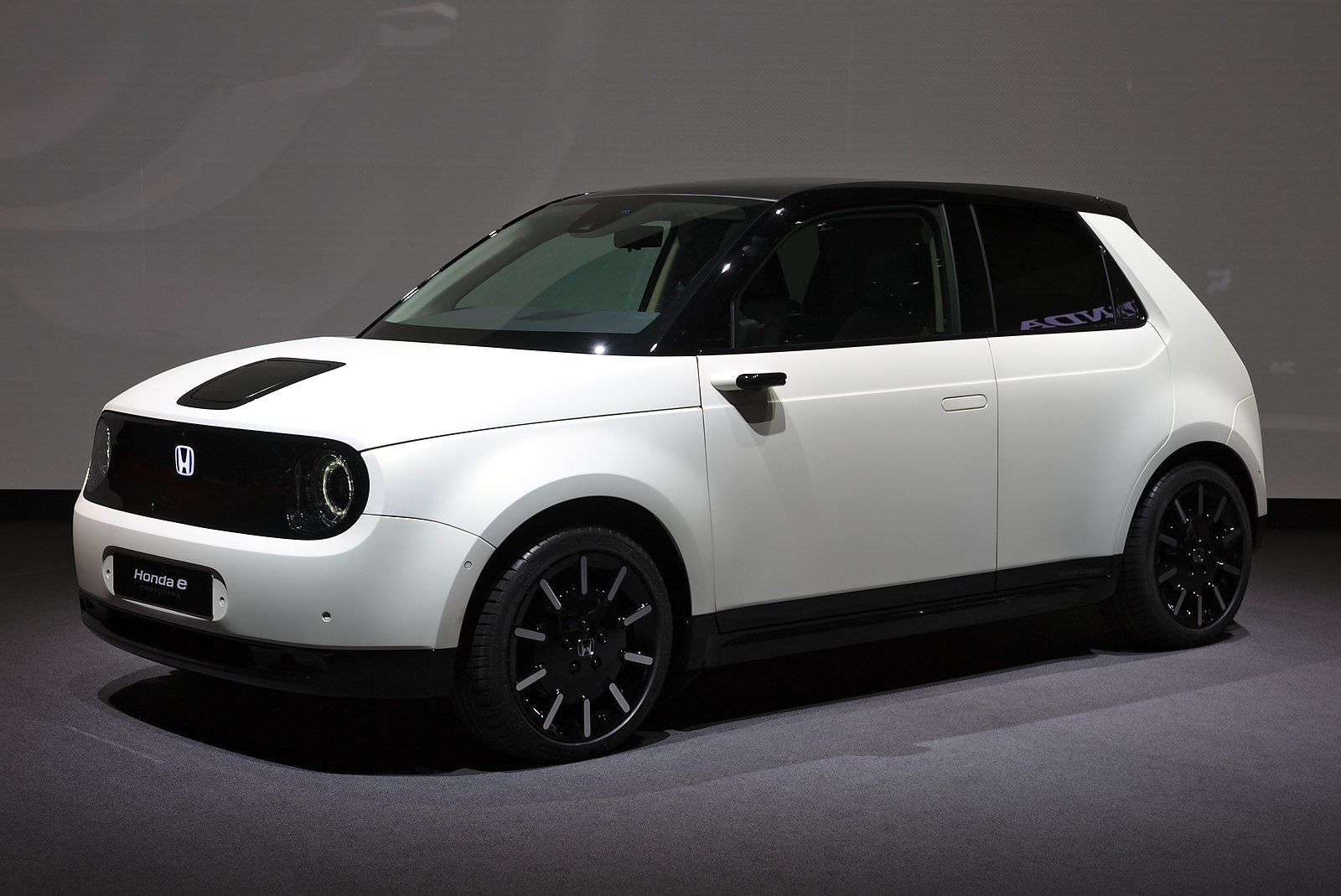 The Honda e Prototype evolves the Honda EV that debuted at the 2017 Frankfurt Motor Show .The e Prototype is certainly cute with distinctive looks. It's designed to be small, targeting urban dwellers, and the performance specs being cited reflect that — a 200 km range (125 miles).
It's also a five-door model, with cameras for mirrors and there's a digital rear view mirror too. Interestingly it's rear-wheel drive. It's the automaker's vision of what an urban EV might look like, and how it could be packaged. That's not a new segment, but it's one which has arguably suffered from a few shortcomings with the current crop of electric vehicles populating it.
Lackluster styling, underwhelming range, and a cabin that feels a little too basic are all common issues in the category. It's cute as a button, the compact platform making the most of its interior space by pushing the wheels out to the corners. The rear doors are practically hidden, giving the e Prototype the look of a three-door hatchback at first glance. That's a nice balance of style and practicality.
At the front, the eager fascia shows that there's still a place for anthropomorphize cars. The cheeky fascia is actually a light-catching array of concave and convex shapes, with the illuminated Honda badge between eye-like headlamps. Honda has put the charging port in the middle of the hood, so that it's easily reached regardless of the side of the charger you park on.
The side mirror cameras and pop-out door handles are unlikely to make it through to the production car, I suspect, however. At the rear, the front fascia is echoed with another concave gloss black panel and inset ring taillamps. The cabin is an array of clean materials and surfaces, with a sense of restraint and style that's often missing from small cars in this segment. How much of that can be preserved while also delivering an affordable EV remains to be seen, of course, but I'm hopeful Honda will bear in mind that just because people aren't buying large electric cars, that doesn't mean they're uninterested in styling makers seem to be obsessed with.
Range is expected to come in at around 124 miles, with the electric motor driving the rear wheels. Fast charger support should mean a 0–80 percent top-up in around 30 minutes.Not something you're going to want to take on a road-trip, no, but likely more than enough for the urban environments Honda has in mind. I can't wait to see the production EV it turns into.
Inside, the dashboard manages to be high-tech and minimalist, with a dual-screen display flanked by video monitors connected to the exterior-mounted rear-view cameras. The electric drivetrain allows for a completely flat floor.
It's economical, but infused with fun flair. It's got personality, but it's not full of gimmicks. Plus, with rear-wheel drive and a low center-of-gravity thanks to floor-mounted batteries, we can't help but assume it'll be a hoot to drive.
Join the newsletter to receive the latest updates in your inbox.