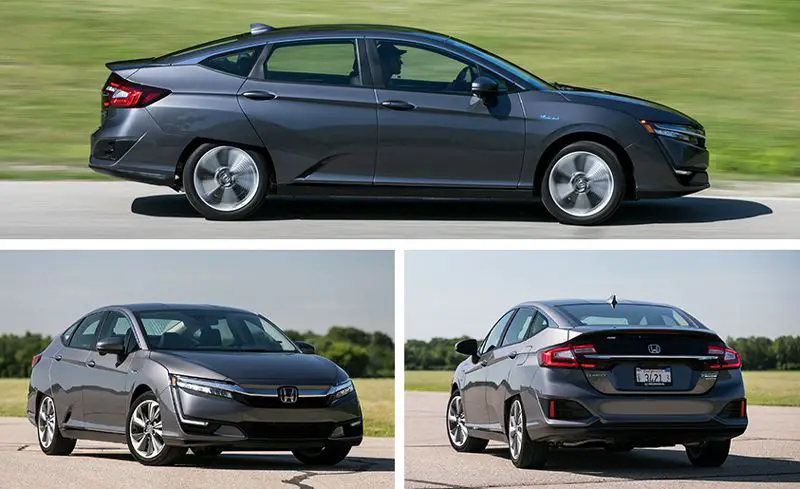 The Honda Clarity Electric is a mid-size five-passenger sedan. The full electric vehicle has a range of around 89 miles. To charge the battery fully it takes 2.5 hours from a 240 volt source and 12 hours on a 120 volt circuit. Mostly the front-wheel-drive Clarity runs on its 181 hp AC motor, powered by a 17.0 KWh lithium-ion battery and making 232 lb-ft of torque from the moment it starts turning, it's a well-behaved and easygoing motor. With a fully charged battery, the Clarity Touring has acceleration of 60 mph in 7.7 seconds.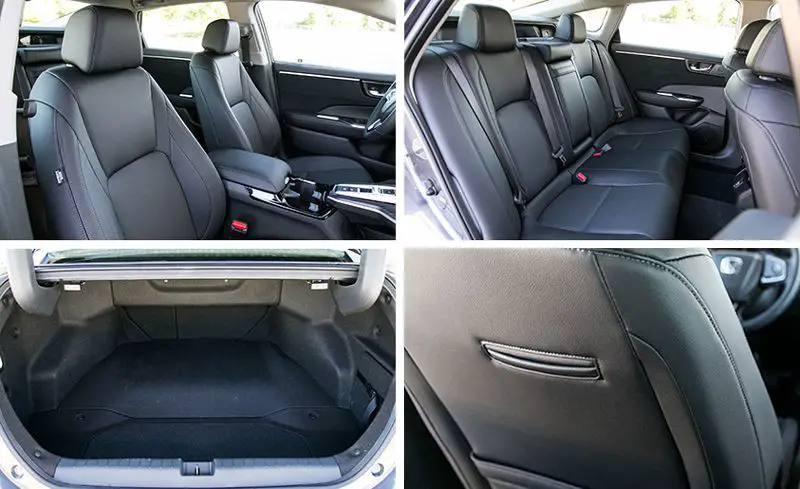 The design of the car is more aggressive in its shapes and more restrained in its details. The front seats are perfectly shaped and covered in perforated leather, while much of the rest of the trim is wooden . The Clarity interior is roomy enough with the rear seat legroom measuring 36.2 inches. The size of the car includes a wheel base of 108.3 inches, length of 192.7 inches,width of 73.9 inches and height of 58.2 inches. The curb weight is 5054 lb.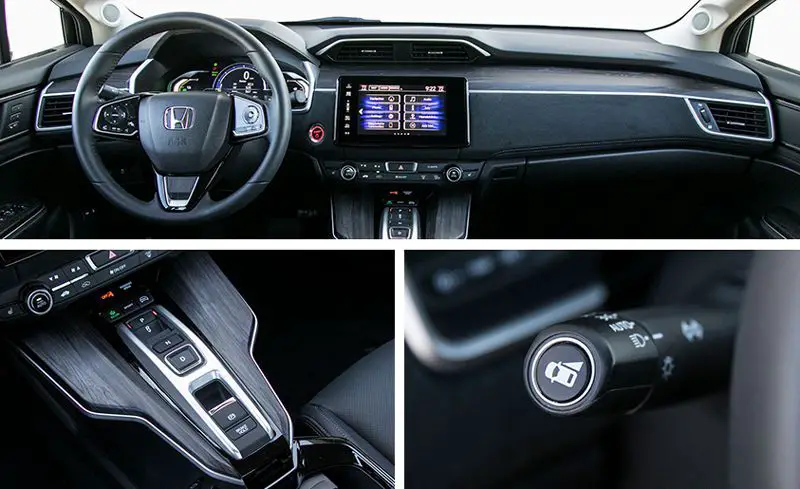 The ride is comfortable, wind noise is subdued even when there's virtually no engine or motor noise competing with it. Regenerative braking triggered by paddles behind the steering wheel adds some engagement to the package, but that fascination seems to fade rapidly, and it's easy to forget about the paddles altogether.
Price is $199
Join the newsletter to receive the latest updates in your inbox.