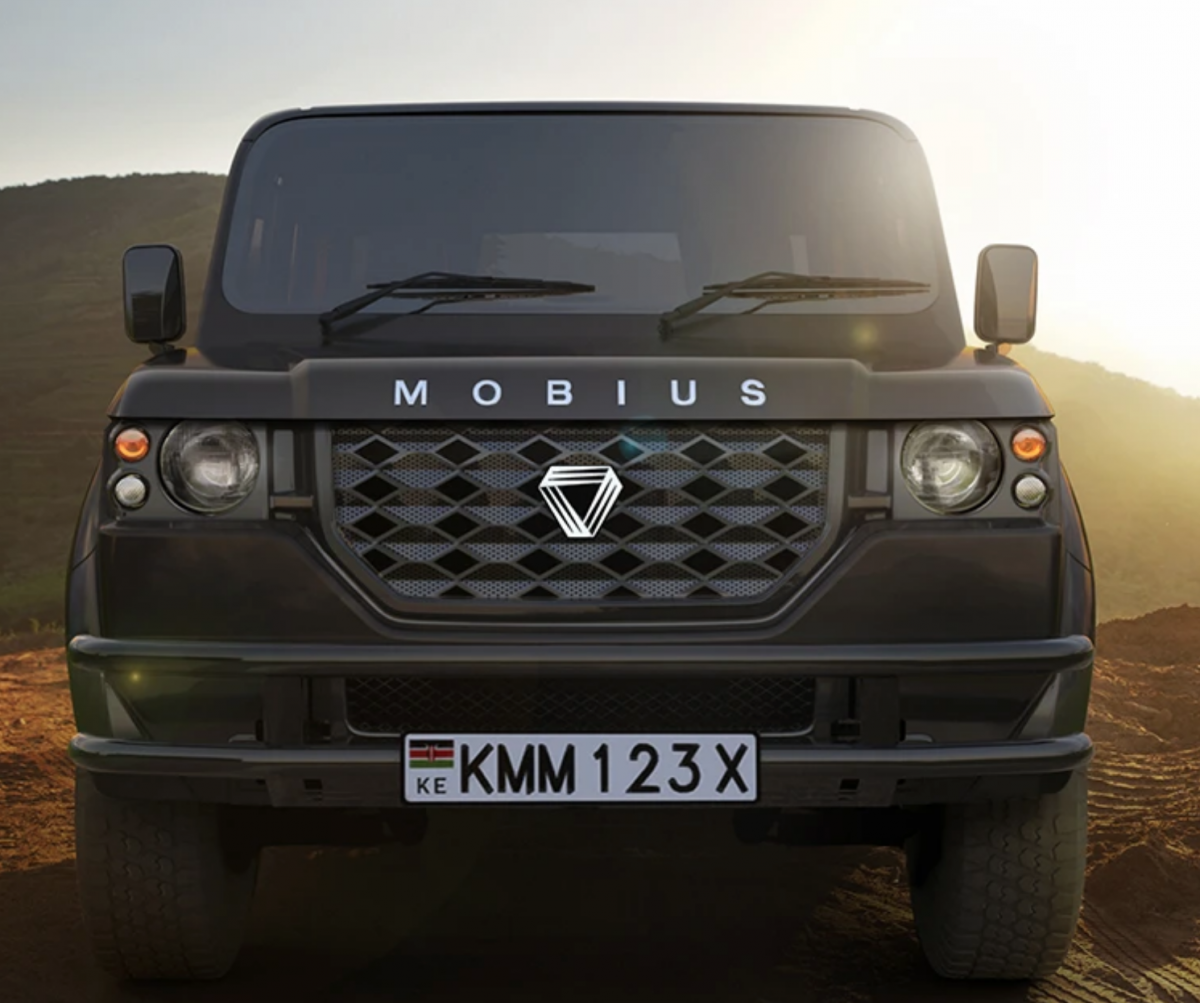 Africa is a fast-growing continent with several countries such as Kenya and Rwanda adopting tax incentives to fasten electric vehicle imports and now developing their own two and three-wheelers.
In many African cities, minibuses are the main mode of public transport, complemented by motorcycles. It is estimated that some 90 percent of urban air pollution in developing countries is attributable to vehicle emissions. Furthermore, emissions from transport-related sources are a major cause of chronic respiratory-related illnesses and premature deaths in Africa. Thus, the efforts to increase the use of electric vehicles are a welcome strategy to decarbonize transport and improve air quality in African urban centers. There are, however, several issues that African countries need to address to be able to reap the benefits of the electric vehicle movement.
The African governments put regulations on importing second-hand internal combustion engines to bar west countries from disposing of their cars in Africa. Also, they need to come up with ways of disposing of lithium-ion batteries, currently, it is hard to dispose of the batteries, however, there are efforts of finding means to dispose of the battery in a safer way that will not affect the environment.
UNEP has plans to introduce two and three wheeler in five countries :Ethiopia, Morocco, Kenya, Rwanda, Uganda. Also, UN Environment together with the Global Fuel Economy Initiative works on baseline setting and policy development for efficient light duty vehicles including electric cars and light commercial vehicles in the following countries: Botswana, Egypt, Ghana, Ivory Cost, Kenya, Liberia, Mauritius, Morocco, Senegal, Tunisia, Uganda, Zimbabwe. And low emission busses which will play a part in ensuring clean transportation in: Accra, Nairobi
Currently, Africa is the largest market for second-hand vehicles globally. UNEP says that developing countries are used as dumping grounds for used cars of low quality, so far South Africa, Egypt, and Sudan have banned these low-quality imports this is because the developed countries are doing away with the ICEs they finding a way to dump them in Africa.
Second-hand vehicles could be turned into EVs, in Kenya for example there is a company(Opibus)  that can convert your car to electric vehicles.  Even in developed countries, barely 5 percent of lithium-ion batteries are being recycled due to technical constraints, economic barriers, logistics, and regulatory gaps. If African governments do not start carefully regulating the import of second-hand vehicles and developing recycling infrastructure for lithium-ion batteries, the proliferation of electric vehicles on the continent will result in more pollution, not less.
African governments can also mitigate this challenge and reduce their reliance on pollution-inducing imports by encouraging the establishment of local assembly and manufacturing facilities for vehicles, including electric vehicles.
African cities are in dire need of clean, efficient, and affordable mass transit systems and in less want of personal motorization, whether fossil powered or electrified. The kind of incentives that will empower Africans are those geared towards making public transport greener and more affordable for the masses.

Electrifying mass transit demands a reliable energy supply. Toyota's President Akiyo Toyo-da predicted that if electric vehicles are adopted hastily, even developed countries such as Japan may not have enough energy to support them. At slightly over 40 percent, Africa has the lowest electrification rate in the world. Some 640 million Africans lack access to energy. Many countries on the continent are still grappling with stabilizing energy supply just for household use, let alone commercial and industrial consumption. In this context, the transition to electric vehicles in Africa should be viewed as a medium to a long-term goal, rather than a short-term strategy. Improving walking and cycling facilities can be leveraged as a quick win, which will increase the access masses have to public services and facilities, while improving air quality and decongesting cities.

As demand for electric vehicles grows, African countries such as the Democratic Republic of the Congo (DRC), Zimbabwe, Zambia, Namibia, and South Africa, will be supplying the raw materials used in their products as lithium, copper, and cobalt. These countries will need to safeguard ethical mining standards as they work to meet this growing demand. Countries such as the DRC are already facing scrutiny for human rights abuses, including child labor, in their mines. They should seek support from movements such as Mining With Principles and Initiative for Responsible Mining Assurance (IRMA), to put in the necessary regulations to enforce sustainable mining practices in the future.
There are few African companies that are manufacturing electric vehicles rather than waiting the giant companies, they include:
i) Innoson Motors- In 1978, a commercial town situated in Eastern Nigeria, Nnewi, had become the central hub for motorcycle importation but a lack of choice and competition kept prices artificially high. A second-hand motorcycle could cost as much as 80% of the price of a brand new one.
In 1987, at 25-years-old, Nigerian-born entrepreneur Innocent Chukwuma founded the first motorcycle manufacturing company in Nigerian Innoson Motors and drove tokunbo out of the country forever. He's now planning the same for cars.
Innoson was the first made-in-Africa automobile brand and is now one of the largest car manufacturers on the continent having sold 10,000 vehicles since inception from its plant in Nnewi, to customers including the Nigerian government. Its range includes pickups, such as the Innoson IVM Granite, SUVs (Innoson G20), sedans (Innoson Fox and Umu), and busses (Innoson 5000 and 6540).
Wallyscar- Founded in Tunisia in 2006, Wallyscar manufactures a range of small 4x4s sold predominantly in Africa, the Middle East, and Europe. Brothers Omar and Zeid Guiga set up the company with the idea of making the vehicles affordable, stylish, and sporty. They sell to order between 300-600 units a year at a price point of around €15,000 and are now planning an electric version.
Kantanka Cars- Engineers at the Apostle Safo Suaye Technological Centre in Ghana have been busy developing an electric car. The company itself was established in 1994 by Apostle Dr. Ing. Kwadwo Safo Kantanka to manufacture a range of saloons, four-wheel drives, SUVs, and pickups.
In December 2019, the company started manufacturing electric vehicles. The Kantanka Odeneho II is powered by 12 rechargeable batteries, each with a predicted lifespan of over four years. Unlike EVs produced outside of Africa, such as the Tesla, the Kantanka Odeneho does not require a special setup or equipment for charging as it plugs straight into a mains socket.
Mobius Motors- Founded in Kenyan in 2011 by Joel Jackson, the first generation Mobius II was launched in 2015 with the next generation released in 2019. Mobius uses the slogan "Designed for Africa. Built-in Africa." It released its first batch of low-cost vehicles towards the end of 2017. Designed for Africa's common road terrain and transport usage, the SUV costs around €9,000 ($10,000), which is roughly the price of a used sedan.
Africa's first EV- Africa's first electric vehicle to go into production, the Kiira EV, was built by students of Uganda's Makerere University in 2011 with government support. The students went on the found Kiira Motors Corporation (KMC) after taking part in a vehicle design summit organized by MIT (Massachusetts Institute of Technology).
In 2014, KMC officially became a company owned by the Ugandan government and Makerere University. Eager to support the production of eco-friendly vehicles, the government granted the company 100 acres of land to establish a manufacturing plant.
KMC has so far designed and built three concept vehicles, the first of their kind in Africa. They include the Kiira EV, Kiira EV Smach, which is the first electric hybrid vehicle designed and built in Africa, and the Kayoola Solar Bus, which runs on lithium-ion batteries that power the electric motor plus a 2-speed pneumatic shift transmission.
Only time will tell if Africa will win the fight for domestically manufactured vehicles, designed for the terrain at affordable prices but where there's a will, there's the way. The Continent's growing urbanization and middle classes have some power and appear to be voting with their feet. It seems some governments are also now keen to support local production.
To benefit from the global move towards electric-powered transport, Africa should ensure that it is in control of its own electric vehicle agenda. Commendably, there are already initiatives across Africa aiming to localize vehicle electrification. In Uganda, Kiira Motors has launched locally manufactured electric buses. In Kenya, the National Youth Service has supported the development of an electric three-wheeler prototype and there are ongoing electric bus pilot schemes in Cairo, Addis Ababa, and Nairobi. Such initiatives should be encouraged as they will go a long way in helping Africa build an electric vehicle agenda that is considerate of local realities and challenges.
Source: i)Edna. O (2021) Africa should develop its own electric vehicle agenda
            ii) Alison. P (2019) Cars made in Africa for Africans
Join the newsletter to receive the latest updates in your inbox.