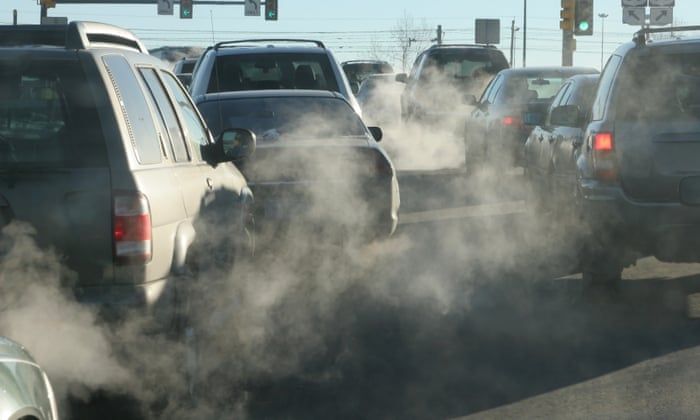 Few electric car chargers are one of the hurdles EVs face in the race to overtake gas-powered vehicles. To fight global warming, we must be ready to tackle the ever growing emissions. Environmentalists, clean technology experts, and auto-industry experts should come together and see how they can push the motion of going electric worldwide. For the EV to take over, there is a need for the right mix of regulation, consumer incentives, and research support to spur dramatic acceleration. And thus far, these experts agree.
Electric cars have been around since the inception auto industry. Electrons powered several of the first 19th-century cars. However, not much was put in place until  20 years ago when Toyota started producing the Prius hybrid. Followed in less than a decade later, Tesla introduced the Roadster, an all-electric sports car, then borrowed a $465 million Department of Energy loan to start production of its all-electric sedans. The borrowed money has since been repaid, and Tesla is currently worth seven times as much as General Motors.
Today, the trend is impossible to miss. Since 2016, Electric vehicles and hybrid sales have nearly doubled in North America, and in 2018, for the first time, sales rose even as gas-powered cars prices collapsed. In 2020, the economy was shaky due to the Covid-19 pandemic; electric or partly-electric vehicles purchase rose almost five times that of 2019 as auto sales overall declined by 15 percent.
By the year 2024-2030, the Electrical Hummers, an electric Mustang, an electrical Harley-Davidson Motocycleand North American car manufacturers plan to triple the number of  Electric vehicles. The motor and battery price is failing; there are not so many companies that produce electric car batteries, therefore, slowing the production. Innovation and economies of scale come into play when companies like Amazon, which is planning to buy 100,000 electric cars to help deliver goods to their customers, need more mass-produced vehicles will almost certainly drive them down more. Just like solar and wind energy, they now cost few pennies to produce in five years or less to come to the price of buying an electric car or truck, by some estimates, which may match Internal Combustion Engine vehicle prices.  Ford predicts that an upcoming electric version of its popular F150 pickup will be very cheaper to own in few years to come than the gas-powered original.
More than seven million electrified vehicles travel the world's streets. Tesla, having produced more than one million, BMW sold a  half-million and hopes to double that by this year(2021). Volkswagen, which is the world's largest automaker, has proposed dozens of electric models. VW has lost the top spot in global sales to Toyota. However, it sold more fully-electric cars than Tesla in Europe and escalated the world's most significant push into purely battery-powered vehicles.
VW will roll out the ID4 crossover under its namesake brand in 2021 and add more versions of the Audi e-Tron and Porsche Taycan models. The two luxury brands generate the most significant huge profit for the German company. In January 2021, the CEO of VW, Herbert Diess, said during a U.S. investor roadshow hosted by UBS Group that VW expects to sell about 600,000 purely battery-powered cars this year, with the ID4 accounting for 150,000 vehicles. He emphasized, though, that VW will seek to protect margins while boosting sales volumes.
Kristin Dziczek, an economist with Ann Arbor, Michigan's Center for Automotive Research, says electrifying transportation is the future, the journey of electrification has started, and there is no turning back. But it's easy not to have a vision of how far the journey is. Close to 1.5 billion gas-powered cars and trucks are still in operation. There are six times more gas-powered SUVs being used than there were in 2010 were about 200 million.  The Wall Street Journal reported that Volkswagen is struggling with software in its new models. For example, there are fewer public fast-charging stations across the U.S. than there are gas stations in Alabama.
Dziczek adds that it is likely most people won't buy an electric vehicle until price and convenience match the existing alternative. They're no market in the world that can do this without some kind of public investment. In Norway, where roughly half of all cars on the road are powered by electricity,  there are tax savings, toll road exemptions, and streams of other incentives, says Dziczek. Most auto companies don't want to be told how to run their businesses; most experts agree that regulation is essential.

Scientists say net fossil-fuel emissions must hit zero by mid-century to avoid climate change; China, Japan, and most European countries have been moving to ban the sale of new gas-powered vehicles by 2035, if not sooner. California, the world's fifth-largest economy, is also moving to ban sales of new non-hybrid gasoline-powered cars by 2035, as are a few other states.
The previous  U.S Administration had challenged the states' authority to not have electric cars. The U.S relaxed the fuel -economy standards in 2020, a move that somehow divided the industry and risked introducing more gas-powered car companies and do away with clean-car plans to stay competitive.
According to Alan Baum, an auto industry forecaster and researcher in Michigan,  automakers harmonize across the world. Most car companies want to produce a similar car model for sale on multiple continents, which allows them to spread costs globally.
Join the newsletter to receive the latest updates in your inbox.