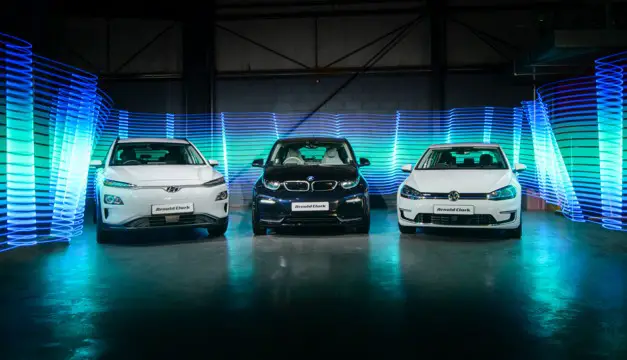 More and more electric vehicles are entering the market each year, featuring better technology and driving range. Here are some of the best cars on the market. Over 2 million electric vehicles were sold in 2018 to consumers, with that number expected to rise. The electric effect is in full force, and who wouldn't want to have an electric car?
Aside from the environmental benefits of owning an electric car, EVs are cheaper to run, cheaper to maintain, can be safer, and can even offer both companies and consumers long term financial benefits. Nevertheless, when talking about electric vehicles, you have to mention Tesla.
There are plenty of options in the market with even more exciting vehicles about to flood the automotive industry. Today we are going to look at some of the best electric vehicles in the world. It is time to get an electric vehicle.
Tesla Model 3
When you talk about owning an Ev Tesla model 3 being the cheapest will never miss in the list. Tesla's Model 3 is one of the best electric vehicles you can get on the market right now. Costing around $38,990, the car almost feels like an Apple product, sleek, well designed, and intuitive to use. With its 310 miles of range, the EV has experienced some growing pains but Tesla is constantly working on the car over-the-air updates.
Some of the most notable features from the Tesla 3 is its semi-autonomous driving aids, smartphone/key card unlocking, an HVAC system, a beautiful 15-inch touchscreen.
2020 Nio ES6
Offered with different types of powertrains, the ES6 offers drivers fast charging as well as an innovative battery swap system. Depending on the models you get the Nio's EV has a range of 267 km and can be boosted all the way up to 317 km.
Prices range from $75k -100k depending on how decked out you want the car to be. The interior of the ES6 is not as minimalistic as the Tesla competitor but it also centers around massive a touch screen and an entertainment system.
Nissan Leaf
The Nissan Leaf is rated as one of the most affordable EVs on the market today. Priced relatively well, the Leaf is a well-rounded vehicle that offers drivers 150 miles of range thanks to its 40-kWh battery that controls its 147-hp electric motor. However, if you are looking for something a bit beefier check out the Leaf e+.
Audi E-Tron
n electric vehicle at Audi that has a lot of people excited. The luxury SUV, Audi E-Tron looks great and is a comfortable ride for those willing to pay the price tag. The EV has a 95-kWh lithium-ion battery pack that's about as big as a king-size mattress. This battery helps to churn out 360 horsepower and 413 pound-feet of torque. The E-Tron has a range of 204 miles.
Chevrolet Bolt EV
Currently in the EV market, if you want a lot of range, that is going to cost you much more money. Yet the Chevrolet Bolt EV offers drivers a great driving range for the right price for a majority of consumers. Priced under $40,000, the car boasts a range of 238 miles.
BMW i3
The i3 is another statement vehicle right up there with the Tesla models. Taking one look at its design and you will immediately realize that this is not your standard EV.
The i3's carbon-fiber body helps it stay just under 3,000 pounds. It has 153 miles of range and is a very quiet and smooth ride with just the right amount of luxury to keep you comfortable. And if you are looking for a little more range, the i3 REx with a two-cylinder gasoline engine gives drivers 180 miles of range.
Tesla Model S
The Model S has made waves around the world and has people excited about the future of electric vehicles. The Model S is ridiculously quick boasting a top performance of 0–60 in just 2.4 seconds, making it the quickest production car on the planet. This same innovative battery helps the car churn out a range of 345 miles.
Join the newsletter to receive the latest updates in your inbox.