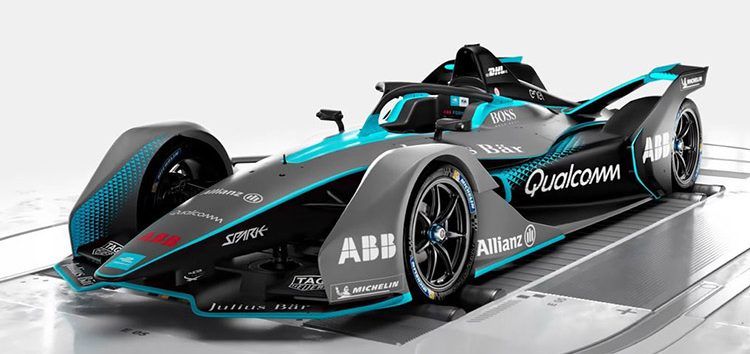 ABB is a Swiss-Swedish tech company that has promised to provide the mobile ultra-fast charging technology for Gen 3 cars in the ABB FIA Formula E world championship which is the world's first all-electric global race series.The race is expected to begin season 9 in 2022-23.
Formula E, known as ABB FIA Formula E for sponsorship reasons, is a single seater Motorsport championship that uses only electric cars. The series is promoted and owned by Formula E Holdings.Formula E races are short ,only about 45 minutes,and take place on tight tracks in city centers. Speeds can hit up to 175 mph.In the Formula E vehicles, the battery takes the engine space. Each costs about a million dollars and weighs 1,500 pounds, more than half of which is battery weight.
In previous seasons, drivers had to switch cars because batteries couldn't last the whole race. Founder of Formula E Alejandro Agag says investing in the future and losing money for now is worth it, as his league aims to become not just the top electric race series, but the top race series overall.
According to reports in June, Gen3 vehicles racing in the Championship will boast a regenerative capability of 600 kW made up of 350 kW on the rear axle and 250 kW on the front via a motor–generator unit (MGU). In addition to the combined-600 kW regenerative capability, Gen3 racing will also see the introduction of fast charging, with approximately 30-second charging pit-stops to an approximate 600-800 kW in power.
The Race's technical consultant and former Formula E technical director, Peter McCool said that the fast charging at the outlined rates is technically challenging for the battery suppliers and it is also very expensive and there is a need for new infrastructure. The company has been putting efforts for many years to have the DC fast charging and currently has more than 14,000 DC fast chargers installed over 80 countries around the world.
Details of these Gen3 fast charging  charging stations the ABB is set to supply are still under the wraps . The only detail that has been let to the public is the electrification team that is working with engineers from Motorsport governing body the FIA and Formula E on the specs and requirements to develop an innovative and safe solutions for charging the Gen3 cars through portable charging units that can charge two cars simultaneously.
Alejandro Agag, Formula E founder and chairman has acknowledged the efforts that has been put up since ABB joined Formula E championship during the season 4 , the two have worked closely to develop the series as a proving ground for race-to-road technology development that promotes Formula E purpose of accelerating the adoption of electric vehicles to prevent climate change.The two companies are looking for long term fruits of their partnership.
ABB is also installing charging stations on different countries which will overcoming the range anxiety that has been the main obstacle to the public's embrace of electric vehicles (EVs), these charging networks are beginning to provide the same utility and convenience for travelers as the petrol filling stations.
ABB charger works in a network efforts. Each EV that that goes into service creates incentives for operators of charging stations to install more of them. That, in turn, makes it more feasible for other drivers to switch to electrics. ABB's fast chargers is led by the flagship Terra HP. ABB's fast chargers are connected in networks that can be linked to electronic payment systems and can enable remote monitoring and maintenance from central control centers.
Here are some of the countries that have ABB fast chargers:-
Europe- Reducing carbon is a priority here, therefore the public policy favors EVs and charging networks. The results so far are impressive, particularly in the Nordic countries, where hydro-power provides clean, renewable electricity. Norway has the world's highest market share for sales of fully electric cars, at more than 22 percent. ABB, which supplies fast chargers to Norway's largest bus fleet, has also provided more than 500 car chargers there.
Only 20 percent combustion cars . The Ice land government has put in place a state- financed incentive programme in order to increase use of electric vehicles. In 2018 there were 6,000 electric cars , EV market collapsed  to 16% in 2019, but fossil vehicle market collapsed even more.  It dropped 32% in 2019 compared to 2018. That helped the last year of the decade see a sizable increase in EV market share, rising to 25% from 2018's ~19% and 2017's ~14% EV market share.As of February 2020 the EV sale in Ice land was 37%.  The country, ranked second among European nations in EV market share, has benefited from more than 20 ABB fast charging stations along Route 1, the 1,300-kilometre road that's the country's main highway and its logistical backbone.
Denmark now has more charging stations than petrol filling stations. And this year in the Netherlands, the network charging operator Fastened, in a partnership with ABB, brought 350 kW charging capability to the country.
Germany, with its Energiewende energy transition policy, is one of the nations most committed to e-mobility. Along German motorways the energy supplier EnBW has already installed nearly 200 EV fast chargers at Tank & Rast filling stations.German automakers are doing their part, with the Ionity charging-network joint venture by the BMW Group, Daimler AG, VW Group's Audi and Porsche divisions, as well as the Ford Motor Company. By 2020, Ionity plans to operate a network of approximately 400 fast charging stations across 24 European countries.
In France, networks of ABB fast-charging stations are being set up. Car dealers have installed more than 100 around the country as a convenience to buyers. On the French Mediterranean island of Corsica, meanwhile, solar-powered ABB Terra charging stations have been deployed by Driveco, a subsidiary of Corsica Sole, a provider of solar-generated electricity on the island.
In Italy, ABB has provided charging stations as part of the Unit-e project partly funded by the European Commission. The plan calls for a network of charging stations that will enable electric cars to make the 2,000 kilometre trip from Genoa to Dublin, Ireland. When the network is complete, drivers will be able to fast-charge their vehicles quickly and easily along the way, regardless of the EV's make, model, voltage or payment system.
Asia-China is one of the leader EV manufacturers in the globe. This is because the country has one of the largest number of EV sales. The country also has poerful incentive to electrify its vehicle fleet, because its has a desire for energy independence; severe air pollution in major cities; and the ambition to dominate the global market for EVs. There are more than 400,000 fully electric car sales in 2017, according to the China Association of Automobile Manufacturers. And the demand for charging stations has likewise boomed.
ABB,is among the major suppliers of DC charging station in China. When it entered into a strategic collaboration with BDNT, an electric-car joint venture , to supply direct current (DC) fast chargers. Such agreements, together with China's plan to deploy 120,000 charging points by 2020 and the country's large-scale electrification of city bus fleets, offer ABB enormous growth potential in the fast-charger space.
Moreover, ABB is poised to play a pivotal role in supplying electricity to those charging networks with projects like the Changji-Guquan link, which will transmit power from the Xinjiang region in the northwest, to Anhui province in eastern China. This ultrahigh-voltage direct current (UHVDC) transmission line will use a record-breaking 1.1-million volt transformer developed and manufactured in close collaboration with State Grid Corporation of China. The link will enable China to shift away from coal-generating sources near urban centers to clean, renewable energy production in less populous parts of the country where solar and wind power can be produced in abundance.
India is another potential country where ABB is helping reduce cities' air pollution by integrating clean energy into the power supply. Fifty percent of solar power generated in India now passes through ABB inverters. And a 1,700-kilometre UHVDC link transmits hydro power from the Himalayas to the city of Agra, for distribution across North India.
The Indian government to show its commitment to clean energy, the government  premier policy think tank has installed an ABB Terra 53 fast charging station at the organization's headquarters in the heart of New Delhi, India's capital. The think tank, NITI Aayog, plans a pilot project in EV charging networks for New Delhi.
North America-Two of the world's biggest and fast-growing networks of charging stations are being installed in the United States, with both employing ABB chargers. One is EVgo, which now operates in 66 metropolitan areas and already has more than 500 ABB charging stations in place.
The other is Electrify America, the biggest electric vehicle US infrastructure project planned so far. Electrify America intends to place hundreds of charging stations within and around 17 major metropolitan markets and at intervals of 120 miles or less along nationwide highway corridors.
In Canada, ABB has set up the Center of Excellence in E-Mobility, part of a $90 million investment in the company's Campus Montréal. The center has installed two of ABB's Terra 53 DC charging stations to demonstrate the technology's potential. The Center of Excellence in E-Mobility will help Canada move into the future with smarter, sustainable transport systems.
Join the newsletter to receive the latest updates in your inbox.