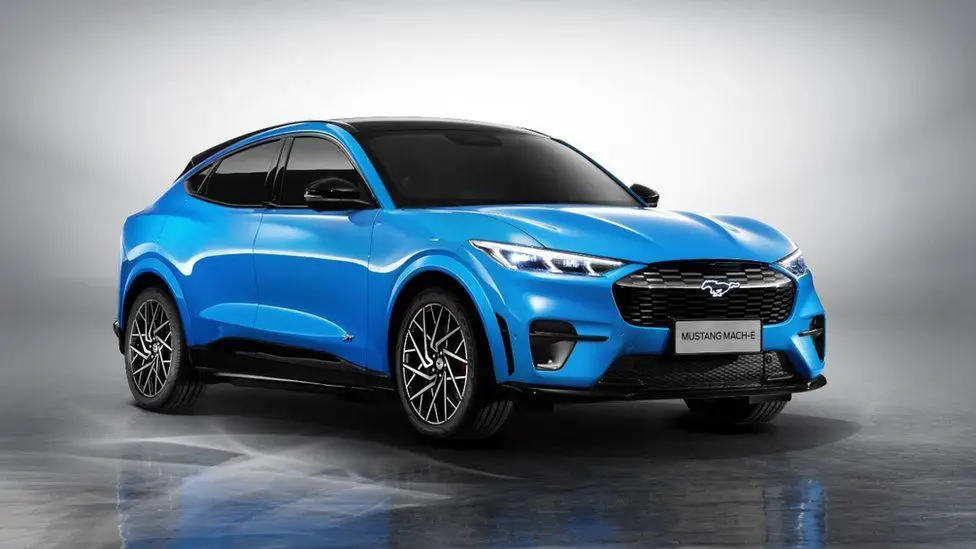 China is among the world's biggest car market, with more than 20 million vehicles sold each year. Mustang Mach-E will start being produced later this year in China to tap China's electric vehicle market. This year, Tesla began to deliver Model Y to its customers in China in its Shanghai factory. China is becoming the target market for western brands due to the growth levels in China.
Volkswagen also will begin delivering its two newly built cars in Chinese factories. Germany's Daimler showed its result for 2020, with a strong company recovery of China's global market. Daimler boss Ola Källenius hailed the company's rebound in China as almost "too good to be true."
Ford plans to capitalize on china's economic recovery and the Chinese government's push for more EVs on the roads. The new electric ford Mustang is a sport utility vehicle (SUV) that will improve China's sales and connect customers by producing them locally.  Mustang sports cars have so far only been available in China as costly imports.
Ford launched its first made-in-China Lincoln vehicles in March 2020, but the brand remains a minor player in the Chinese market compared with its premium rivals. In 2019, it launched "Ford China 2.0," a strategy that promised more products tailored to local tastes.
Three Chinese premium EV startups, NIO Inc., Li Auto Inc., and XPeng Inc., started gaining traction last year. All listed in the U.S., the companies delivered nearly 45,000 vehicles in China in the October-December quarter. NIO recently unveiled a new electric sedan, its fourth production model.The Mustang Mach -E is equipped with Ford's latest driver-assist technologies and an infotainment system that gets even better over time with advanced firmware over-the-air (FOTA) updates.

The latest generation of Ford Co-Pilot360™ suite of advanced driver-assist technologies and SYNC+ intelligent infotainment system offers L2+ level automatic driving assistance functions. It enables Mach-E drivers to operate their vehicles hands-free on prequalified sections of divided highways. The car also stays at the forefront of technology by supporting all FOTA updates, including vehicle controls, which help to freshen the driving experience with improvements and new features delivered over-the-air.

Ford is the first automobile manufacturer in China to offer cellular vehicle-to-everything (C-V2X) technology in mass production vehicles and deploy C-V2X in Mach-E to help drivers in China anticipate potential driving hazards and improve traffic safety and efficiency.
The Mustang Mach-E made in China will have a size measuring 4739mm by 1881mm by 1623mm, a wheelbase measuring 2984mm, and an estimated range of over 600 kilometers. Tuned using Ford's racing simulator, Mustang Mach-E is an electric pony that inherits the Mustang family's legendary sportscar performance and delivers driving pleasure to this all-electric intelligent vehicle.
It also plans to manufacture its Mustang locally, the Mustang Mach-E's GT performance edition in China, an unmatched move by a global automaker to locally manufacture high-performance editions. The GT high-performance edition will adopt a front and rear dual-motor layout and can accelerate from 0-100km/h in 3 seconds.
Ford has plans of investing more than $11.5 billion by 2022 in order to electrify the auto industry. Mach-E's localized production in China is a critical step in the company's "Best of Ford."  The Best of China" strategy will offer Chinese customers industry-leading smart vehicles and advanced technologies.
Join the newsletter to receive the latest updates in your inbox.