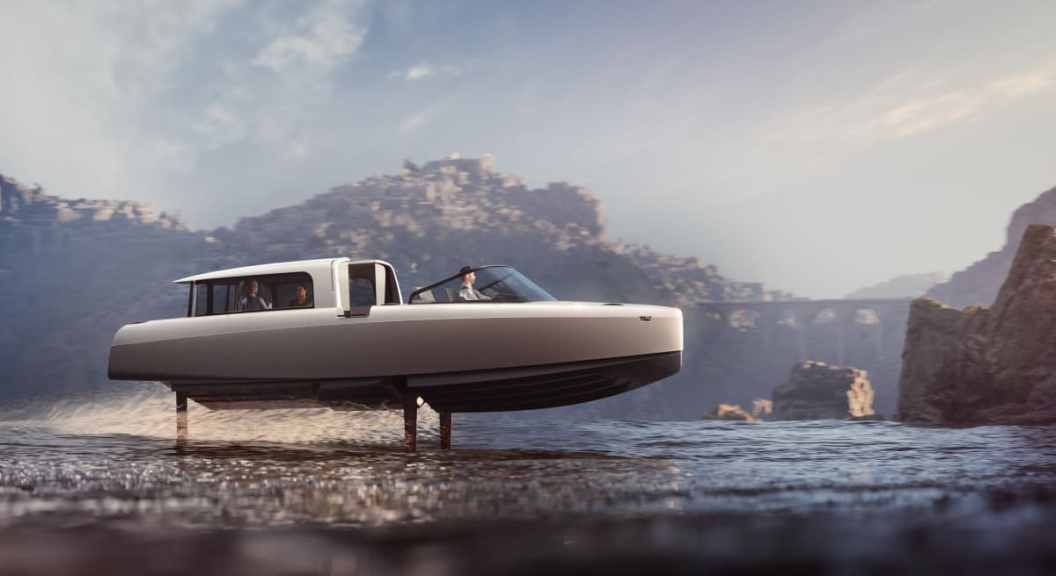 Stockholm-based Candela, the world leader in hydrofoil-electric boats that fly above the water surface to consume significantly less energy, has unveiled its newest electric watercraft: the Candela P-8 Voyager. Designed to replace traditional water taxis and commercial passenger watercraft that have conventionally relied on combustion engines for power, the P-8 Voyager is preparing to usher in a brave new world for maritime transportation.
It relies on a similar hydrofoil system used on Candela's other electric boats, which the company's 50+ engineers designed while relying on experience from the drone, aerospace, and software industries. The onboard Flight controller automatically changes the foil's angle of attack when the boat reaches 16 knots, allowing it to lift off and fly above the waves.
The Flight controller then relies on a wide array of sensors to gauge wave height and ensure a smooth ride even in adverse conditions. The system can handle four- to five-foot chop and boat wake (120-150 cm) thanks to its high ride height and quick adjustments to roll, pitch, and height made 100 times per second.
The system is also ideal for some areas that are sensitive to boat wakes, such as Venice since the hydrofoils leave almost zero wakes. According, to Candela, the wake left by its hydrofoils is no larger than that of Venice's famous gondolas.
Erik Eklund, Candela's chief executive of commercial vessels, said the company wanted to make a "no-compromise" electric exploration vessel without a virtually negative impact on the environment.
Conventional speedboats have combustion engines and, as their hulls displace water, waves are formed that erode shorelines and may damage sensitive ecosystems such as coral reefs. Other problems are oil spills, emissions, and sound pollution.
The hydrofoils are the key to achieving long-range and high speed in electric boats – the P-8 Voyager claims to have two to three times longer range than other electric speedboats. The boat can travel at 30 knots and has a range of 50 nautical miles at cruise speed. It reportedly doesn't have to slow down for waves either and claims that four-foot swells will be hardly noticeable for passengers.
Source:
i) Micah Toll (2022) World's first flying electric taxi boat, the Candela P-8 Voyager, unveiled in Venice
ii) smart cities world (2022) "Flying" electric taxi boat debuts in Venice
Join the newsletter to receive the latest updates in your inbox.