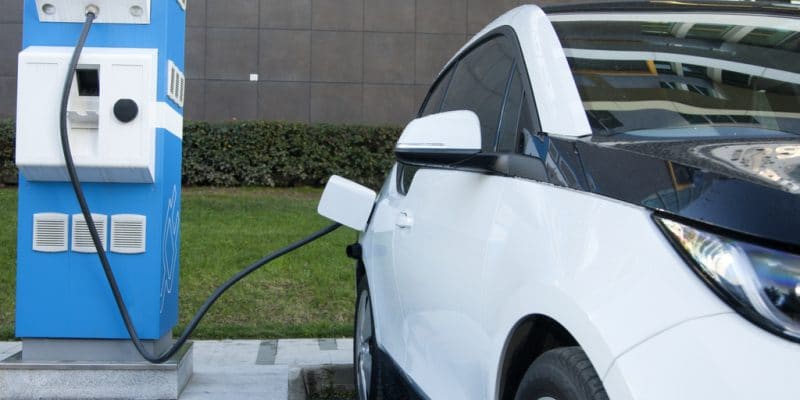 United States, Europe, and China are racing towards an all-electric future when it comes to personal transportation, Africa has been left out of the loop and is lagging in terms of EV adoption.
The main cause for this is attributed to the high cost of buying a new electric vehicle, which pushed many people on the continent to buy old gas-burning second-hand cars from all over the world, which are cheaper but pollute the environment.
From 2026, British-Moroccan EV startup Atlas will build the first EV designed, engineered, and manufactured in Africa, inspired by Moroccan design and identity. The silhouette of the model, which is as yet unnamed, was revealed in a teaser sketch, looking like a compact SUV.
Atlas was founded in 2021 by Mohammed Yehya El Bakkali, the company's CEO, and Mohammed Hicham Senhaji Hannoun, the company's Executive Chairman and CTO.  It is headquartered in London, but its EV would be produced entirely within Morocco. The company will soon announce its advisory board, but the founders already have a good idea of how the Moroccan-built EV should be marketed.
The Atlas EV will use proven EV architecture from an established OEM, which has not been named yet. By using as many off-the-shelf parts as possible, the new company wants to keep R&D costs at no more than 5% of the total investment. In combination with the lower cost of labor in Morocco, that should result in an EV with a very affordable price tag.
The plan is to market the EV from 2027 in Europe, the Middle East, and Africa, before going global with it. Atlas' ambitions don't stop with the electric vehicles themselves. The company also wants to invest in battery technology, charging infrastructure, and advanced, range-enhancing technology.
However, except for a handful of African startups that specialize in assembling or retrofitting electric buses and motorbikes, there has never been a mass-produced passenger EV developed on the continent.
The pair wants to bring to market a zero-emissions car that's affordable, practical, and pragmatic, inspired by Moroccan design and identity. The vehicle, which currently doesn't have a name or an assigned manufacturing facility, will be developed with emerging markets in mind, where little to no EV infrastructure exists, such as in some parts of Europe, the Middle East, and Africa.
Furthermore, the UK-based group says it will also focus its efforts on providing advanced range-enhancing technology, battery, and charging networks, but the details are yet to be announced.
Atlas is not the first company to announce the first African EV. The claim has been variously made by Kiira Motor Corporation in Uganda, the Apostle Safo Suaye Technological Centre in Ghana, Mazibuko in South Africa, and Opibus in Kenya.
Source:
i) Frank Jacobs (2023). Atlas wants to build "first African EV" in Morocco
Join the newsletter to receive the latest updates in your inbox.