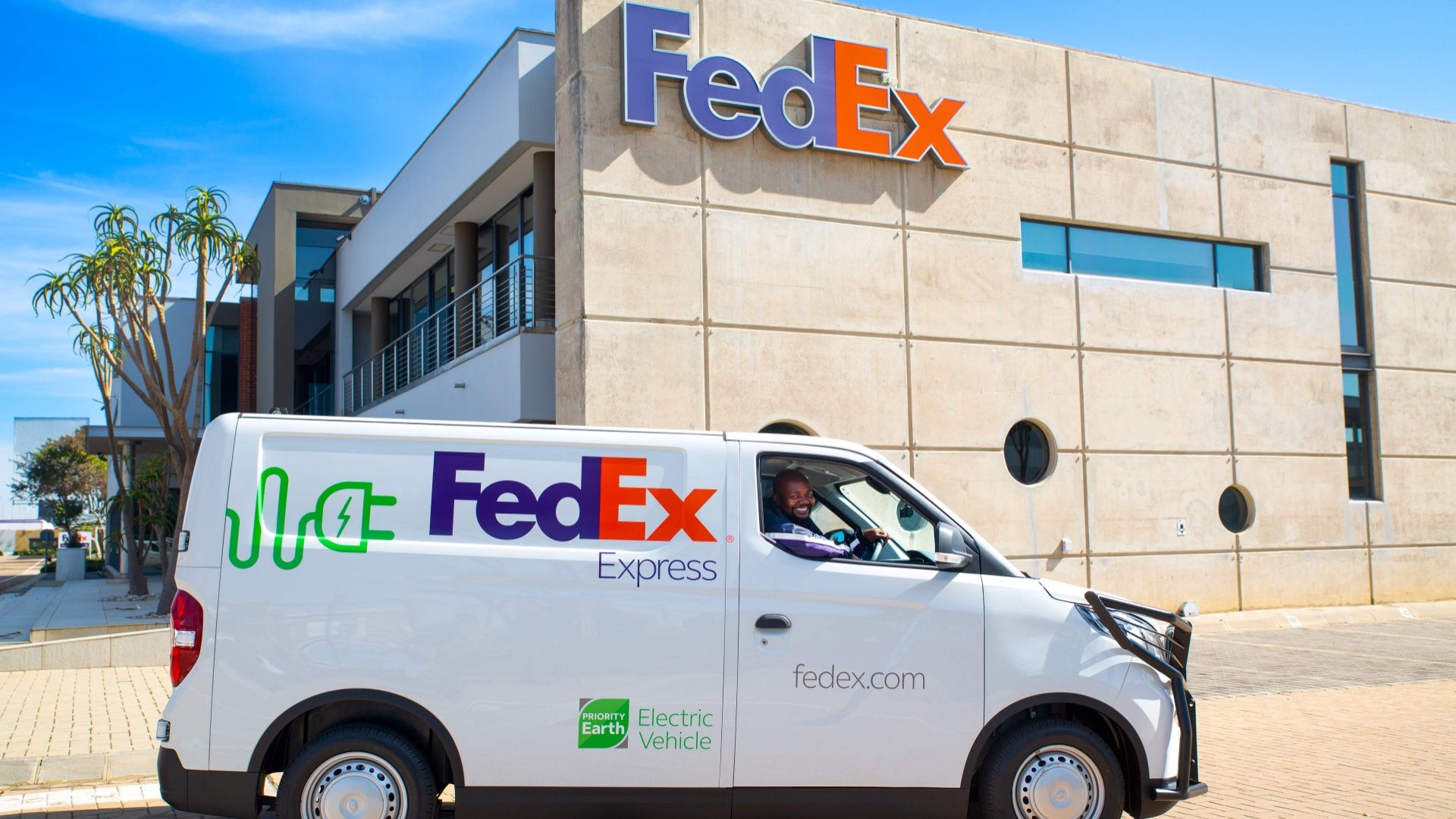 FedEx Express, a subsidiary of FedEx Corp. (NYSE: FDX), has deployed its first 10 electric vehicles in South Africa, as part of the company's continuing efforts to reduce its carbon footprint and promote sustainable logistics.
According to FedEx introducing the EVs in South Africa is an effort for the company towards its goal to transform its entire global pickup and delivery fleet to zero-emission electric vehicles by 2040. To achieve this, FedEx Express will purchase 50% of its new vehicles as electric by 2025, and 100% of purchases will be electric by 2030. In 2021, FedEx conducted EV trials in South Africa to test the vehicle's technology and assess its operational effectiveness on a standard route fully loaded with packages.
The ten EVs deployed by FedEx in South Africa hail from Chinese state-owned company, SAIC Motor – a company with the largest vehicle manufacturer in China. The EVs introduced into the FedEx fleet in South Africa are the MAXUS eDeliver 3 from SAIC Motor. On a full charge, they have a delivery capacity of 240 kilometers of operational range.
Here are some important specs of the SAIC MAXUS eDeliver 3:
Fully charged range capability: 227 km
Battery capacity: 50.23 kWh
Weight: 2 500 kg
Max payload: 1 202 kg
Towing capacity: 1 200 kg
Electric motor output: 90 kW and 255 Nm
Max speed: 120 km/h
Acceleration from: zero to 100km/h in 12 sec
Dimension: (L) 4 555 mm x (W) 1 780 mm x (H) 1 895 mm
Wheelbase: 2910 mm
Cargo space: (L) 2 180 mm x (W) 1 665 mm
Charging time: (AC) in 8 hours and (DC) in 45 minutes
Energy consumption: (WLTP combined) 23.63 KWh/100 km
Join the newsletter to receive the latest updates in your inbox.