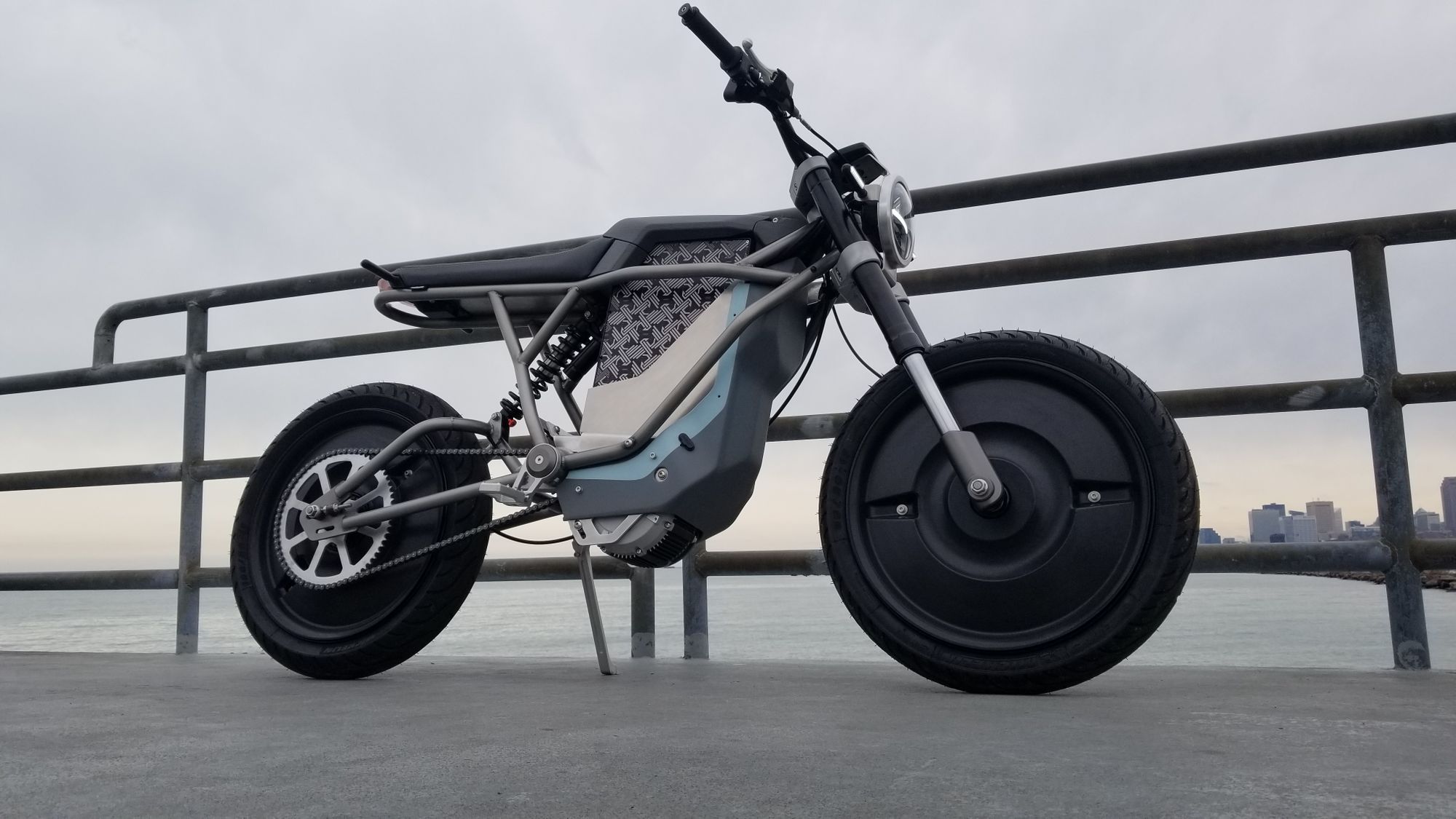 The bike will come in two variations. Falcon 01 and the Falcon BLK. To get things started, CCW is offering $500 off the price.
The spec BLK maxes out at 13kW of power or about 17.5 horsepower, and the 01 is limited to fit either 750W or 1500W e-bike restrictions. The redeeming detail is that these bikes weigh just 150 to 175 pounds! Up to 375 pounds of rider(s) and cargo can be accommodated. The 01 can manage 65 mph with the speedy BLK touching 85.
The batteries come in two packs that can be swapped and constructed with 18650 cells from Samsung. That works out to 2.2kWh for the 01 and double that for the BLK. The full-power range is 50 miles (01), or 100 miles (BLK). That jumps up to 80 and 160, respectively, when using eco mode. Custom modes are also available. Both bikes charge to 80 percent battery in 45 minutes on a standard home outlet.
The batteries are managed by the punnily-named FALCONtroller, which seems to be proprietary, at least on the surface. It connects with your phone over Bluetooth, and from there, riders can choose between power, eco, or any custom modes they've added. There's also a short "Angry Pixy Mode." In a post-Ludicrous world, it seems like most fun EVs need to have some kind of funny max power setting, and the FALCON's will open the taps for 20 seconds of boost. The motor itself is a waterproof unit.
Join the newsletter to receive the latest updates in your inbox.