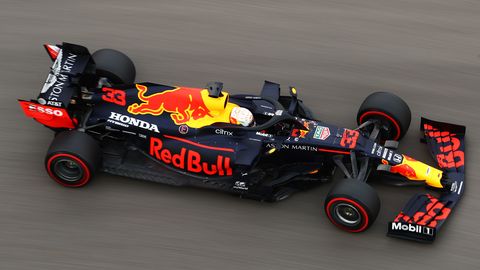 Honda Motor Company has announced its plan to leave the F1 race by the end of 2021. Honda  president and CEO  Takahiro Hachigo has explained that at this time, Honda made a decision to further accelerate such initiatives and strive for "the realization of carbon neutrality by 2050" in order to realize a sustainable society. To this end, our current goal of "electrifying two-thirds of our global automobile unit sales in 2030" will become a checkpoint we must pass before we get to the 2050 goal, and therefore we must further accelerate the introduction of our carbon-free technologies.
Instead of spending $164 million (€140 million) a year on an F1 engine program, Honda will instead devote those resources to carbon-free technology for road cars, including battery and fuel cell electric vehicles. A Honda Formula E program has already been ruled out, but we believe the IndyCar program will continue unchanged, given that it is funded by the American Honda Motor Company.
The Japanese engine manufacturer returned to the championship in 2015 with McLaren, having been inspired by the new breed of power units that focused on hybrid and energy recovery technology. They suffered a difficult and unsuccessful partnership, culminating in them splitting up and Honda joining forces with Toro Rosso for 2018, before taking on Red Bull as a works team the following year. Across the two teams, they have clinched five race victories to date in their two-and-a-half-year partnership with the Red Bull family.
Honda said the decision had been made because the automobile industry was going through a "once-in-one-hundred-years period of great transformation" and that they'll leave having been "able to attain its goal of earning victories".
"Honda will work together with Red Bull Racing and Scuderia AlphaTauri to continue competing with its utmost effort and strive for more victories all the way to the end of the 2021 season," the Japanese company added in a statement.
The decision will leave Formula 1 with three power unit suppliers – Mercedes, Ferrari and Renault. Under the current rules, Renault would be obliged to supply Red Bull and AlphaTauri with engines as they currently have the fewest customers, unless the teams can convince Mercedes or Ferrari to provide a supply.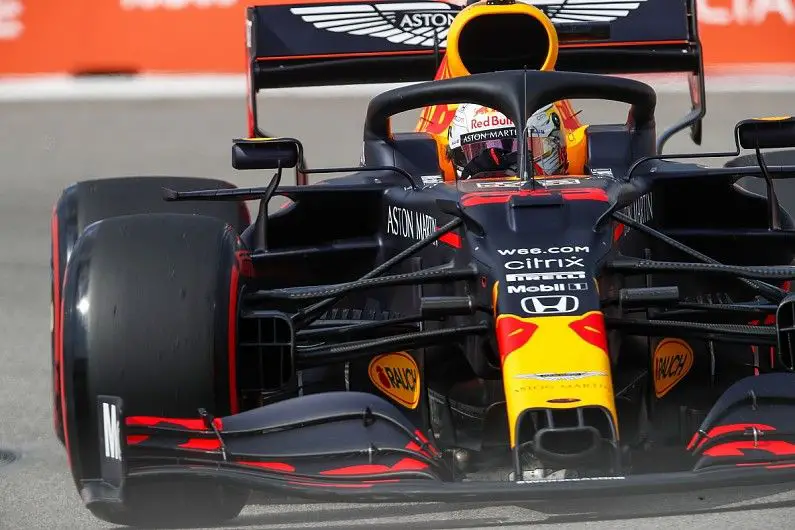 F1 take - Whereas 12 years ago the Japanese car giant cited the global recession as the reason for ending its previous stint in F1, this time Honda said it was leaving to shift resources to zero-emission technology including fuel cells and batteries as part of the company's quest to be carbon-neutral by 2050.
Those reasons and the impending loss of a major name from F1 raise questions about the future direction of the sport's engine regulations, with the next change currently planned for 2026. F1 currently runs 1.6-litre V6 turbo-powered engines with advanced energy recovery systems, which deliver thermal efficiency of over 50 per cent.
Martin Brundle said that  "There is no way you can paint a positive picture on the Honda news except for the fact that it will really focus minds on the new power unit and how critical it is to get that right.
"The big global car groups like Mercedes and BMW have currently got to offer petrol, diesel, hybrid and electric cars, while they'll also be investing in fuel-cell technology. That's five completely different power sources.
"Formula 1 finds itself in a conundrum in terms of that relevance. As I've said on Sky F1 and in my columns in the past, I've always felt that these current V6 hybrid engines were a mistake because they're too heavy, too expensive and too complex. I know Formula 1 are currently working on the new 2026 engine and the relevance and importance of that will have just taken a great big step forward with this announcement.
"You can't imagine any other manufacturers wanting to join in with a super-expensive hybrid F1 engine now, it's not relevant to their future business models.
"So it's now about what F1 does next in terms of creating an exciting power unit for the show and the fans. We all miss the V8s and the V10s and Mick Schumacher driving Michael's 2004 car at Mugello the other week just reminded us how evocative and exciting the engines of that era were. For me, Formula 1 is entertainment first and foremost and we've got to have a power unit that entertains and excites."
Red Bull take – on behalf of both their works team and AlphaTauri – have recently committed to the new Concorde Agreement, which binds them to the championship until the end of 2025. "We look forward to embarking on a new era of innovation, development and success," said Red Bull boss Christian Horner, who said he understood and respected Honda's decision. "As a group, we will now take the time afforded to us to further evaluate and find the most competitive power unit solution for 2022 and beyond."
Summary of the stakeholders take on the F1 exit
Honda's decision means that, as it stands, F1 will again have just three engine manufacturers in the 2022 season - Mercedes, Ferrari and Renault - to power 10 teams. So what needs to happen next to create a wider pool of manufacturers?
Ted Kravitz: "The current engines are so complicated and many people in the past have called them ridiculously and needlessly expensive. Those barriers have precluded an independent engine manufacturer being able to develop their own without someone just giving them half a billion pounds to get it done.
"So do you kill two birds with one stone to make it both cheaper and viable for independents to come back in and go back to normally-aspirated V8s or V10s? To do that for 2026 would mean that there could be independents back out there."
David Croft: "To avoid this situation in future whereby you haven't really got enough engine manufacturers on the grid, the sport itself could look at introducing a standard Internal Combustion Engine but with an ability for engine manufacturers or independent firms to develop the Energy Recovery System.
"Manufacturers would still be able to invest in that hybrid technology. With the development that's going into looking at alternative and sustainable fuels for the future as part of a greener Formula 1, is the opportunity also there for F1 to look at a single engine supply? It already has a single tyre supplier and making further moves into single-standardised parts."
Martin Brundle: "The latest engines are incredibly impressive pieces of equipment and design. But when you start discussing thermal efficiency you can almost hear fans groaning about it when you talk about it on the television. They're not tuning in for thermal efficiency numbers, they're tuning in to see gladiators fighting wheel-to-wheel. Formula 1 has got to remember that.
"There is a balance between the sport and the business of what we do.
"We've definitely got to get back to a situation where there can be third-party suppliers and you're not just relying on a board of people that you'll never meet making fundamental decisions that impact on Formula 1."
Source: F1 , Sky sports
Join the newsletter to receive the latest updates in your inbox.