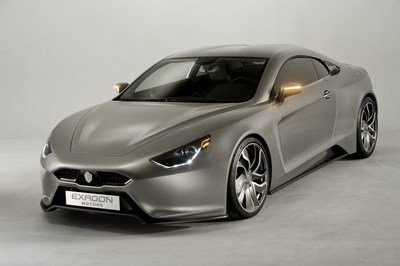 The Exagon Furtive -eGT is a four-seat electric grand tourer sports car produced by Exagon Motors. The Furtive-eGT has two electric water-cooled motors that spin at 10,000 rpm and a three speed semi-automatic transmission bringing it to a top speed of 155 mph (249 km/h). Each of the Exagons' motors develops 148 kW (198 hp; 201 PS), producing a maximum output of 402 hp (300 kW; 408 PS). This allows it to accelerate from 0 to 100 km/h (62 mph) in 3.5 seconds. The lithium-ion battery has 53 kWh capacity providing a claimed range of 360 kilometers (223 miles) in the city, without memory effect and highly recyclable and a minimum capacity after 3,000 cycles of over 80%.
Sitting inside an aluminium sub frame and attached to the eGT's 124 kg carbon fibre monocoque structure, two 148 kW Siemens electric motors provide the coupe's power. Combined output tops 402 bhp at typically high motor speeds — between 5000 and 10,000 rpm. Each motor is liquid cooled and together they send power through a Zero Torque Interruption three-speed gearbox.
Like all electric vehicles, top-end power is only half the story — the eGT's 380 lb ft of torque is developed from rest and continues all the way to 5000 rpm. The upshot is a 3.5-second 0–60 time, while top speed is limited to preserve range — to 155mph.
The car's 53 kWh battery pack is manufacturer by French industrial battery supplier SAFT, and Exagon guarantees at least 80 per cent capacity after 3000 cycles, or ten years. No range figure is provided but at roughly twice the capacity of a Nissan Leaf, a real-world figure of around 200 miles seems likely.
The tyres, at 245 mm /35 ZR20 at the front and 305 mm/30 ZR20 at the rear, have been specially developed by Michelin to ensure both secure handling characteristics and low rolling resistance for extra efficiency. The car is suspended on aluminium double-wishbones all around, while the eGT's floor pan is completely flat ensuring minimal aerodynamic drag. Six-piston calipers at the front and four-piston rear calipers clamp 380 mm and 360 mm brake discs respectively — Exagon claims up to 1.2G of deceleration force, enhanced by battery-boosting regenerative braking.
EXTERIOR AND INTERIOR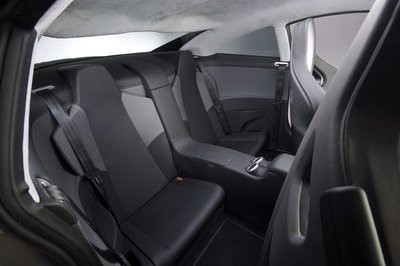 Can fit 4 passengers and their luggage.The car combines the behavior and performance of a leading sports car with the comfort of an executive car.
The car measures 4.50 m in length, and is distinguished by extremely short front and rear overhangs, a double-bubble roof, and aerated rear posts.
Price is $425,00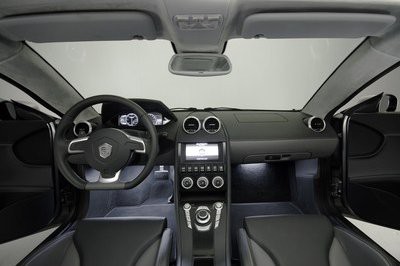 Join the newsletter to receive the latest updates in your inbox.