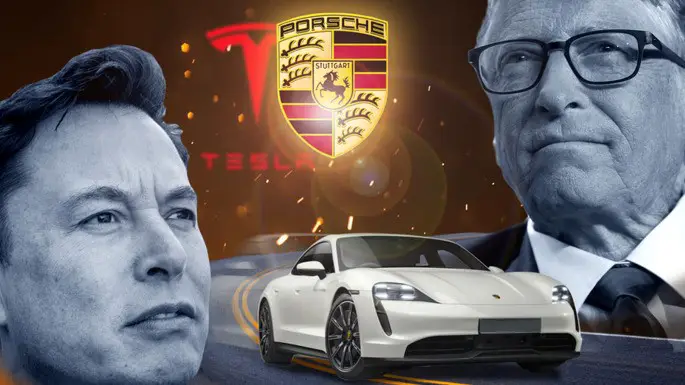 Tesla CEO Elon Musk fired shots at Microsoft boss Bill Gates for buying a Porsche Taycan over Tesla. Bill Gates bought an electric car. But while he's given Tesla credit for pushing other carmakers to go electric, it does seem notable that he didn't buy from the company that pushed the innovation. He bought a Porsche Taycan.
Gates announced his new purchase during an interview with the popular YouTuber Marques Brownlee. In it, Brownlee asks Gates about efforts to fight climate change with clean energy products, like Tesla's suite of electric cars.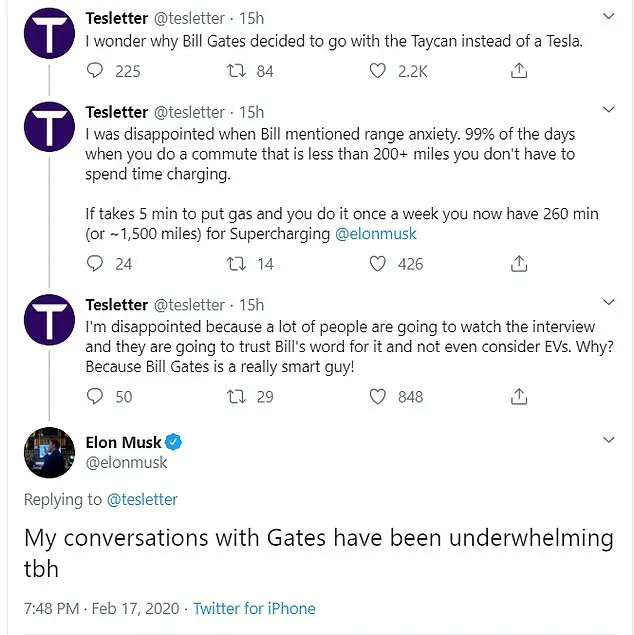 In reply, the 64-year-old tech billionaire said electric vehicles will have less range than gasoline-powered cars, but then added that passenger cars are "one of the most hopeful" factors in reducing the cost of environment-minded alternatives.
"And certainly Tesla, if you had to name one company that's helped drive that, it's them," said Gates. Despite this praise, Gates didn't buy a Tesla. "I just got a Porsche Taycan." "I have to say, it's a premium-price car, but it is very, very cool," added the billionaire. "That's my first electric car, and I'm enjoying it a lot."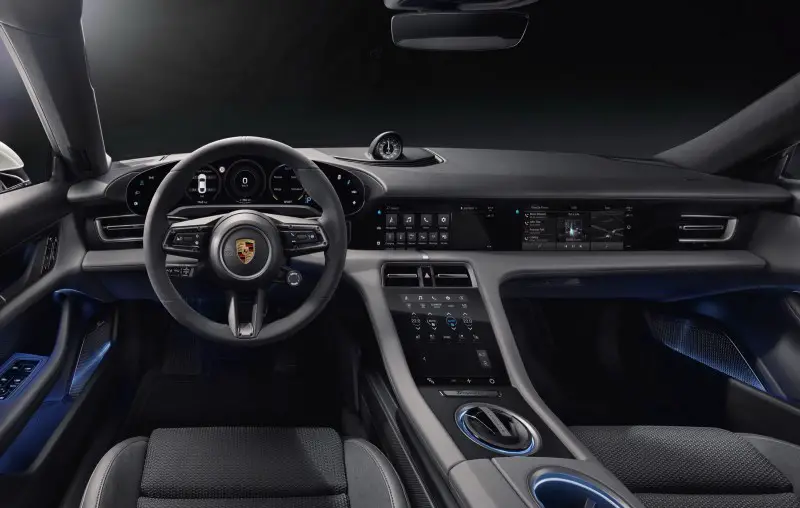 Retailing at a $150,900 in the U.S., the Porsche Taycan still costs less than the Turbo S, which is upwards of $185,000. Tesla cars are regarded as pricey, but even its entry-level Model 3 comes at a standard price of $39,490.
But Gates' silent implication could mean Tesla is not a cool car for billionaires. Musk answered Gates on Twitter, which he said was 'underwhelming' for him to buy Taycan over Model S.
Join the newsletter to receive the latest updates in your inbox.