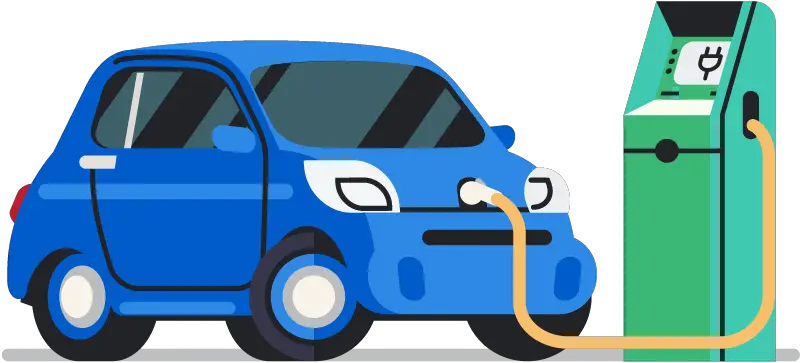 Every time you think of purchasing an item from the market brand loyalty and trust from other customers will hit your mind, you sometimes ask those who have owned the item before because you want to know their experience and if its worth your money. This also applies to electric cars,however, this might not be strong compared to other items.
Therefore in order to gauge the trust Autonomous vehicle front did a research and found out that Tesla was the most trusted name, though several several high-profile crashes and concerns about its driver monitoring system may be eroding the public's impression of Tesla as a potential leader in the self-driving space.As the auto industry continues to gauge and respond to the evolution often referred to as Autonomous Vehicles, Connectivity, Electrification and Shared mobility (ACES)Tesla was part of the discussion in two separate analyses .One of which was cars.com on electric cars loyalty and an Autolist.com study on trust in autonomous vehicles.
The Cars.com study the company found out that two-thirds of the people who own Tesla EVs plan to remain loyal to the brand. But it found that the rest of the pack could face hurdles with EV brand and model loyalty."Most consumers are not tied to a single make or model besides Tesla owners, with 64 percent committed to staying within the brand," Cars.com said in a news release.
However, while that study showed some concerns among people new to EV shopping, those that do enter the EV market tend to stick with it.In fact, 95% of current owners of electric vehicles plan on buying electric again, according to a first-quarter Cars.com Driver's Seat Community consumer panel. That compares to 84% 2018.There are also trusted brands such as the Kia, Mercedes-Benz, BMW, Porsche, Audi and Jaguar prepare to launch new mass-market EVs, it's clear the trend toward electric is not going away.
Cars.com editor-in-chief Jenni Newman said that their research suggests that once consumers take the plunge into EV ownership, they're happy with their purchase. She added that the most appealing aspects of EV ownership cited in the study include the reduced fuel cost/dependency, environmental impact and tax incentives.
Those who do not own an EV said the reason they are not moving to EV is because of:  
i) Limited range/travel distance
ii)Limited battery life span
iii)High initial vehicle price
iv) Lack of charging/service centers
v) Charging times ( how long does EV take to charge)
Range anxiety is not a new term to electric car enthusiast , therefore this having being number one on  the list of why not so many people are not adopting electric cars is not a surprise. It's important for car shoppers to know, however, that the top-performing EVs can handle anywhere from 50 to 300 miles between charges, showing they are more than capable of taking drivers wherever they need to go without losing their charge.  What should be of more concern is the infrastructure than the range.
The Autolist also dived into the matter and reached out to the consumers to ask them which brand they trust to bring self driving cars to the market, for two consecutive years Tesla emerged the winner. However, the percent of consumers citing the brand as most-trusted slipped from 32% in 2018 to 24% in 2019 according to Autolist.
Second-highest on the list was this group of consumers (at 22%): those who don't trust any brand to bring an autonomous car to market. But a year ago (2018), it was at 27%.Toyota was third at 18%, up from 15% a year ago (2018), as Autolist noted it being the most often cited legacy automaker twice in a row.
General Motors was fourth at 15% and showed the most year-over-year growth (up from 9%). Uber was fifth at 7%, followed by "other," Volkswagen Group, Lyft and Waymo, respectively, each of which was under 5%.
As for the leader in the clubhouse, Autolist analyst Chase Disher said in the analysis: "Tesla's reputation as a leader in the autonomous space has taken a hit over the last year.While its semi-autonomous Autopilot system has a loyal following and great name recognition, several high-profile crashes and concerns about its driver monitoring system may be eroding the public's impression of Tesla as a potential leader in the self-driving space."
Later adding some broader context, Disher noted: "It's important to remember that currently, no automaker offers a fully autonomous or self-driving vehicle. And the reality is that this tech is likely years away from being ready."Autolist surveyed 1,640 current car shoppers in April 2019 for this study.
Electric vehicle growth
Chinese car brands have an advantage to achieve in the electric car growth over other brands because of several reasons such as the high priority the Chinese government assigns to electric vehicles and the financial incentives it provides suppliers and buyers. The Chinese brand BYD is already a leader in the manufacture of commercial electric vehicles and electric batteries.
In China and Nordic countries there are two factors that are pushing for the growth of EVs:
i) The availability of infrastructure and government incentives
ii) Availability of EVs. In China, consumers can find a range of affordable cars to match their needs.
In Europe electric car models mostly come from premium brands, like Audi and Jaguar-Land Rover, or makers of small urban cars. Few fully-electric cars were available at the mid-range, a gap that exists as an opportunity for car brands. VW, for example, introduced the fully-electric e-Golf model.
Without many electric options in most markets, consumers motivated to buy a car with minimal environmental impact were more likely to choose a hybrid. While hybrids can be built by adapting existing models, a fully-electric car requires a purpose-built chaise designed to accommodate enough battery power without compromising passenger or cargo space. That takes time which, along with inadequate charging infrastructure and a shortage of batteries, slowed electric car growth.
AMCI Global's latest Trusted Automotive Brand Study found that automakers' traditional focus on quality, satisfaction and elimination of problems does little to build customer trust in a brand.Instead, according to the study, automotive brands need to focus on three pillars of trust:- competency, integrity and empathy.
Alfa Romeo scored 51 as the most trusted luxurious brand in 2019  by the consumers because of its new business model that gives consumers control over the kind of experience they want.The study found most of the luxury brands had significant improvement in the last year because they relied less on tactics that erode trust to stimulate sales. Tesla, BMW and Infiniti were the only luxury brands that received lower rankings in 2019.
Tesla received lower ranking because the automaker pushes to manufacture more electric cars that considering the customer experience.Meanwhile, Honda ranked highest among mass-market brands because of its concern shown for customers during the Takata airbag recall, AMCI said.
Brand building action points
Tailor communications- As attitudes about mobility change, or fragment according to consumer geographic location and needs, brand communications will need to be more tailored. People living in cities will be more receptive to other mobility alternatives like car sharing, while in rural areas people are more likely to own their vehicles. These distinctions are happening and will accelerate. Understanding them is critical to brand building.
Build loyalty-  Gaining and sustaining loyalty is always a challenge, it becomes more challenging when leasing becomes more popular because consumers will see the leasing as an opportunity to try several brand rather than stay loyal to one brand . Historically, people leak out of a brand after bad experiences. Brands will not have the luxury of allowing that to happen going forward. Brands need to coordinate all aspect of technology to keep customers in the brand.
Leverage data- Many consumers do not realize they are driving a connected car. Others relate to the cars as they do to their cell phones, using only a fraction of the possibilities created by data. Brands have an opportunity to do much more analysis of that data in ways that can serve customers and build brand loyalty. For example, analysis of driving patterns can lead to predictive maintenance suggestions. Ongoing engagement with the consumer also can involve sales of software.
Improve experience- Distribution options are expanding with more direct-to-consumer possibilities, especially with electric cars. One possibility for keeping dealers relevant would be to improve the customer experience by modifying the dealer compensation model, which is based on sales volume, the number of vehicles sold. You can give the dealers incentives in order to provide great customer service which in return make more sales.
Join the newsletter to receive the latest updates in your inbox.