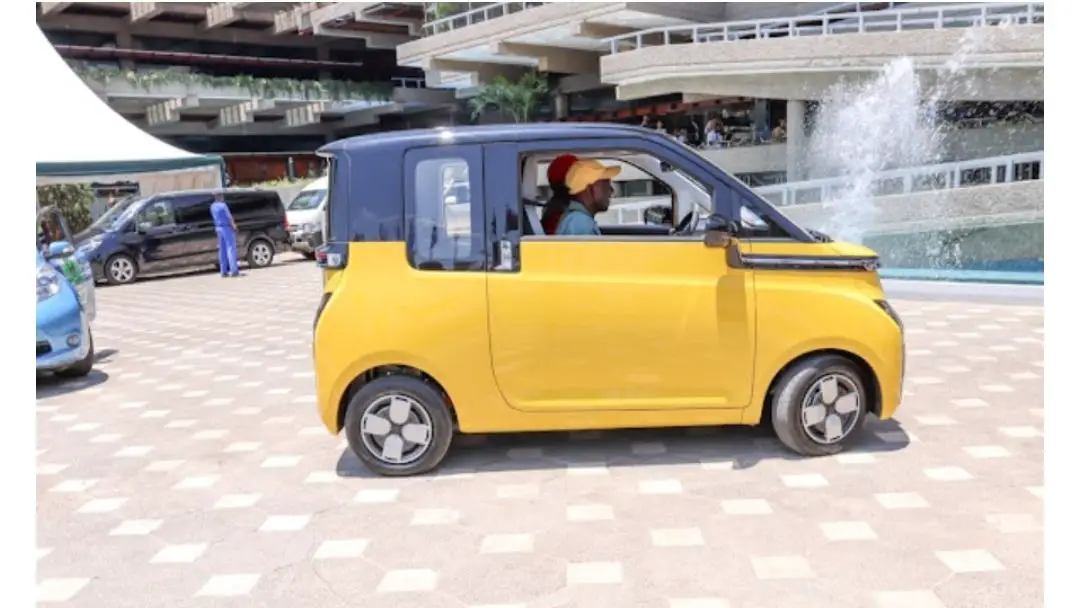 President William Ruto has been driving himself in an electric vehicle (EV) around Nairobi city during the Africa Climate Summit 2023. The aim of the summit is to bring stakeholders to explore ways to reduce greenhouse gas emissions. Also, it provides a timely opportunity ahead of COP28 for regional stakeholders to exchange on barriers to overcome and opportunities realized in different countries, showcasing how Africa's industrial growth can be aligned with the climate goals of the Paris Agreement.
According to Autopax Limited Operations Manager, Kibibi Mkumbae, Ruto's EV model that he drove is referred to as Autopax AirEV YETU Pro. The locally owned company partnered with SGMW, a leading global automotive manufacturer, to introduce a range of EVs tailored to meet the needs of the Kenyan market.
The deal saw the first batch - Autopax AirEv YETU (covers 200km on a full charge) and Autopax AirEv YETU Pro (covers 300km) - arrive in the country. AirEv Yetu price Mkumba estimated the electric vehicle price range to be between KSh 1.5 million to KSh 1.7 million, adding that discussions are underway to manufacture the vehicle locally so as to reduce the market price.
The Air YETU EV comes in two forms, one with a standard range model with a 17.3 kWh battery that has a range of 200 km and the second which is the longest range model with a 26.7 kWh battery with a range of up to 300km.
The company guaranteed that the EV models offer lower operating costs - an Autopax Electric Vehicle spends 40% of what is spent on petrol. If you would have spent KSh 100 on fuel, you will now pay a maximum of Sh 40. The vehicles produce zero tailpipe emissions, reducing harmful air pollutants contributing to climate change and air pollution. This is not the first time the president has driven an electric vehicle in the country. In August 2023, Ruto drove a Hyundai IONIQ 5 - a midsize all-electric car boasting an impressive driving range and incorporating advanced battery technology to facilitate ultra-fast charging- at State House Nairobi.
Join the newsletter to receive the latest updates in your inbox.