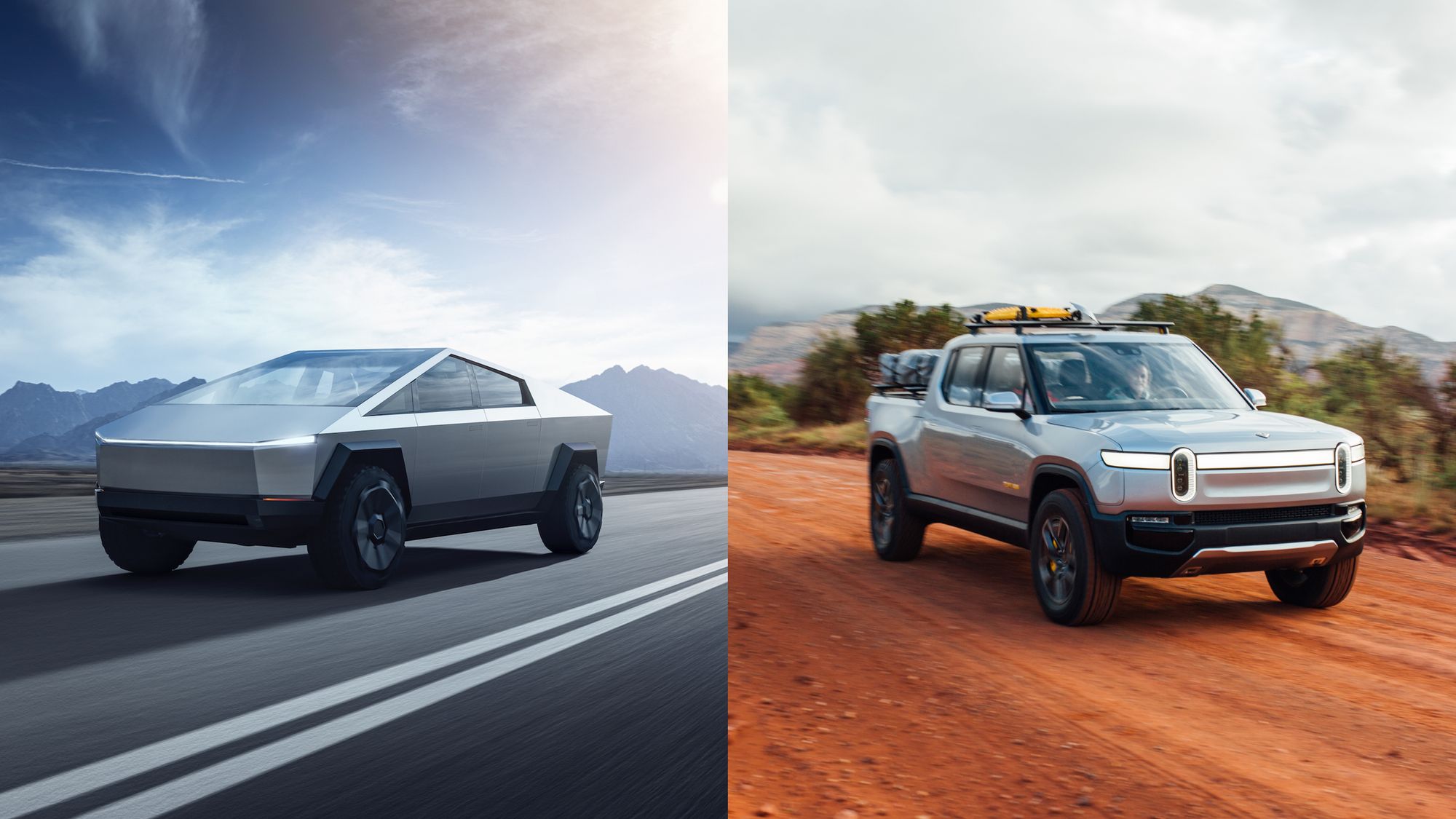 Tesla Cybertruck is expected to start deliveries by the end of 2021.This is EV is expected to have many rivals such as the GMC Hummer EV. But among its competitors, there is arguably no bigger rival to the Cybertruck than the Ford F-150 Electric, the EV version of America's best-selling automobile.
The Ford F-150 series is iconic. It has been the United States' best selling vehicle for years, and for good reason. Its combination of practicality, reliability, and reasonable price makes it ideal for as both a family and utility vehicle. And as challengers such as Tesla and Rivian prepare to enter the pickup market, Ford has hinted at its plans to ensure that its place in the truck market is secure: the F-150 Electric.
Ford has been pretty vague about its release date for the F-150 Electric, though the head of Ford's Team Edison, Darren Palmer, previously stated that the automaker is looking to release the vehicle "before 2022." Such a statement suggests that the F-150 Electric was scheduled for a late 2021 release, placing it in direct competition with the Cybertruck, whose Tri-Motor AWD and Dual Motor AWD version are set for release late next year.
Tesla Cybertruck is a unique pickup.This means that the Cybertruck, whose prototype already took the automotive world by storm, will be even better when it reaches production.
Rivian is one of the few promising EV makers that's set to launch in the near future. The company's first vehicles will be the R1T electric pickup truck and R1S three-row SUV. We give Rivian a ton of credit for choosing America's most popular segments to launch its company. The R1T stands to be the only true Tesla Cybertruck competitor.
Lordstown Motors Endurance says it will rival Tesla with its upcoming Cybertruck. Endurance  was created to be smarter, safer, and more productive for work. Lordstown Motor claims the Endurance has one thing the other electric pickup trucks don't: it's the first commercial car to have four in-wheel hub motors that allow the truck to operate better in sticky, muddy, or slippery environments.
The four in-wheel hub motors also increases the car's control while decreasing its number of operating parts, allowing the Endurance to have the lowest amount of moving components in any vehicle currently on the market, the automaker claims. This also gives the pickup truck lower ownership and maintenance costs.The truck can seat five people and hit a top speed of 80 mph.The vehicle can charge 95% in 0.5 to 1.5 hours on a Level 3 DC charger.
The Endurance will be produced in Lordstown, Ohio in a 6.2 million square feet production space that has the ability to create 420,000 vehicles annually, with a starting price of $52,500:
Join the newsletter to receive the latest updates in your inbox.