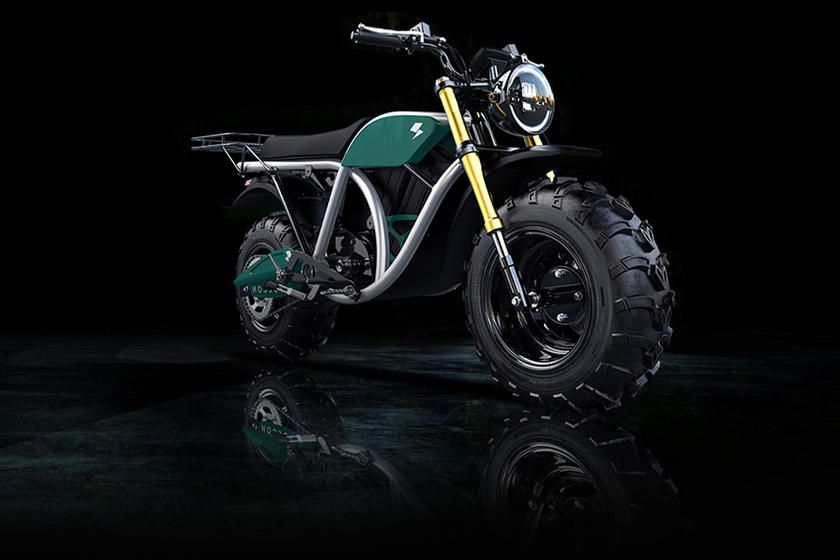 We all know very well that electric vehicles are the way of the future. When cars like the Tesla Model S continually push the limits of road cars' performance, we can't help but get excited about the possibilities. Electric trucks are on the way too, but we've never really thought about leisure vehicles like ATVs and off-road motorcycles. That's where Volcon Epowersports comes in.
Volcon is touting itself as the first all-electric, off-road Powersports company. The company aims to bring electric adventure vehicles to the mainstream public and launch an off-road electric motorcycle called the Grunt. Odd name aside, it looks like a pretty cool machine. You can recharge a 60-volt bike in two hours from any household socket, and the battery offers a useful 100 miles of range.
The company claims that the Grunt will offer 75 lb-ft of torque and up to 50 horsepower. Although that may not seem like much, this is a relatively light machine compared to a car. Thus, the Grunt will allow you to select variable power settings and will enable you to alter throttle response so that flipping the bike or otherwise having a crash can be avoided.
Acceleration is brisk, too, with the Grunt able to launch from 0-60 mph in an impressive six seconds flat. However, 60 mph is also the bike's rated top speed. On an off-road trail, that's more than enough. Also, the Grunt is IP67 rated and waterproof. That means you can splash through mud and puddles without worry, but Volcon says you can ride the bike underwater. So what does it cost? Launch pricing is $5,995 and can be reserved with a $250 deposit for delivery in Spring 2021. Alternatively, you can place a $150 deposit and receive a selection of Volcon apparel with your purchase.
Source: Car buzz
Join the newsletter to receive the latest updates in your inbox.