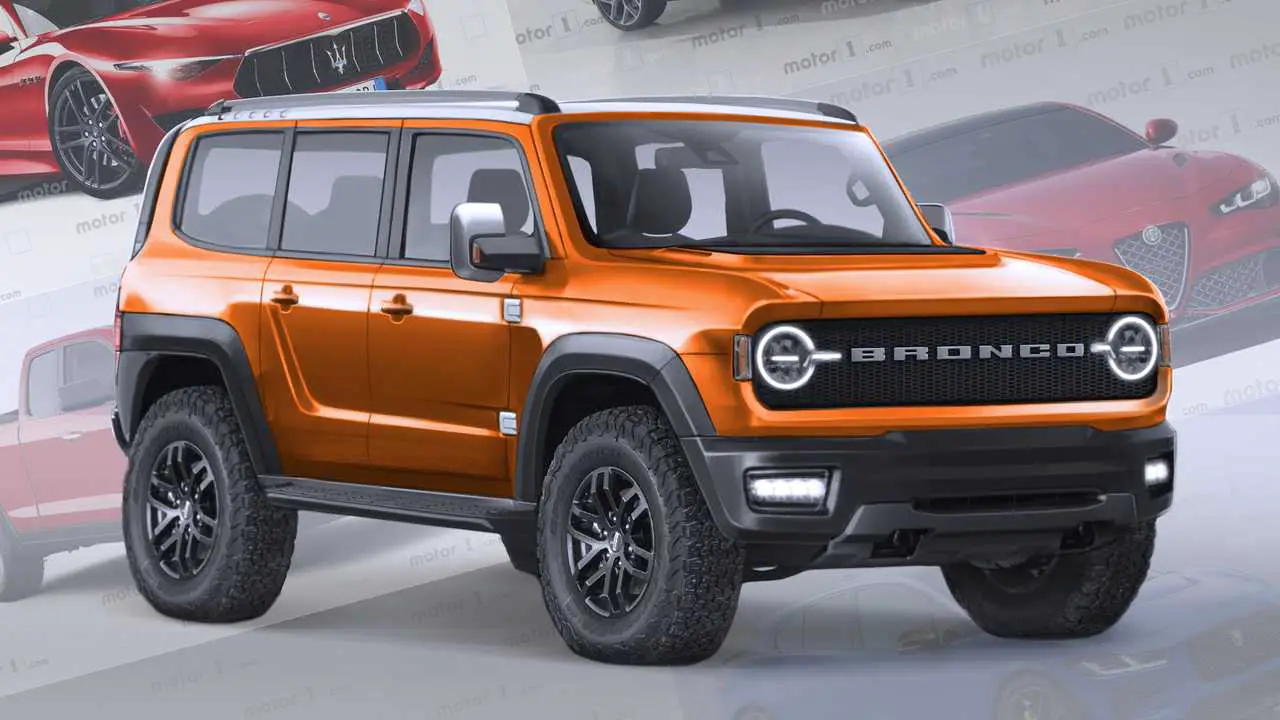 If you love long-distance driving around electric mobility has not left behind your dreams of cruising around the dusty, muddy, and rocky roads. The off-roader is going on sale in the United States in the summer of next year with a starting price of $65,100. If you're looking for a pure-electric, off-road-optimized Class 3 four-door pickup or SUV with a 5,000-pound payload and 7,500-pound towing capacity, you'll have to wait until early 2021 for the Bollinger B1 SUV or B2 pickup.
Like the Hummer H1, the B1 and B2 offer just four bucket seats, but here they're separated by a load floor that's even with the rear cargo floor. In the case of the B2 pickup, there is a Chevy Avalanche-esque mid-gate that folds flat into the rear load floor, and the back glass can either flip up or be removed. Removing the rear buckets is a simple matter of unlatching and lifting them out to provide a 9.5-foot bed. Another party trick both models offer: The frunk is accessible by a front tailgate, which also folds down flush with the continuous load floor that runs from tailgate to tailgate. You could transport telephone poles horizontally in a B2 if the terrain and road conditions permitted.
While most folks might struggle to fit 5,000 pounds of anything normal in a six-foot pickup bed , clearing the 10,000-pound gross-vehicle-weight rating hurdle for Class 3 greatly simplifies the task of designing and developing a truck, as airbags and many other safety systems are not required. Anti-lock brakes are required, and although stability control is not, Bollinger is developing an ESC system. The company is also conducting rigorous simulation testing of side-impact pole crash tests, roof-crush tests, and others to ensure the trucks provide expected levels of occupant safety.
Energy and budget saved on the airbag front might have been more than consumed designing a suspension to handle Bollinger's off-road and load requirements. A cross-linked hydro-pneumatic suspension shoulders the load and provides ground clearance that can vary from 10 to 20 inches, thanks in part to a portal-axle design similar to those used on the Hummer H1 and G-Class 4x4-Squared, where the shafts delivering power are located above each wheel's center-line, and they drive the wheels through a gear reduction.
This suspension offers some unique benefits. By cross-linking the corners, there is no need for an anti-roll bar, and with the flick of a switch this hydraulic link can be disabled, providing the effect of a disconnected anti-roll bar for maximum articulation of each wheel. Another great feature: The self-leveling suspension also effectively alters the spring and damping rates as the load increases, so Bollinger claims that the ride frequency (and hence comfort) changes very little from empty to fully loaded.
A two-speed gearbox is used to permit both precise torque delivery at low (off-road) speeds and reasonable highway performance. Motor-control electronics provide a virtual center differential lock. The motors each produce 307 hp and 334 lb-ft of torque and are said to be capable of accelerating the trucks to 60 mph in 4.5 seconds. Company simulations suggest the big battery will last for 200 miles or for about 10 hours of off-roading.
Join the newsletter to receive the latest updates in your inbox.