Power comes from five separate packs of nickel-cobalt-aluminum/nickel-cobalt-manganese batteries strategically placed throughout the chassis. The 800-volt system goes through F1 supplier Rinehart Motion Systems inverters under the direction of powertrain control designed by Stafl Systems before feeding a pair of 300-kW/475-Nm AMRacing electric motors delivering, in series, a combined 800 horsepower and 700 lb-ft of torque to a single output shaft.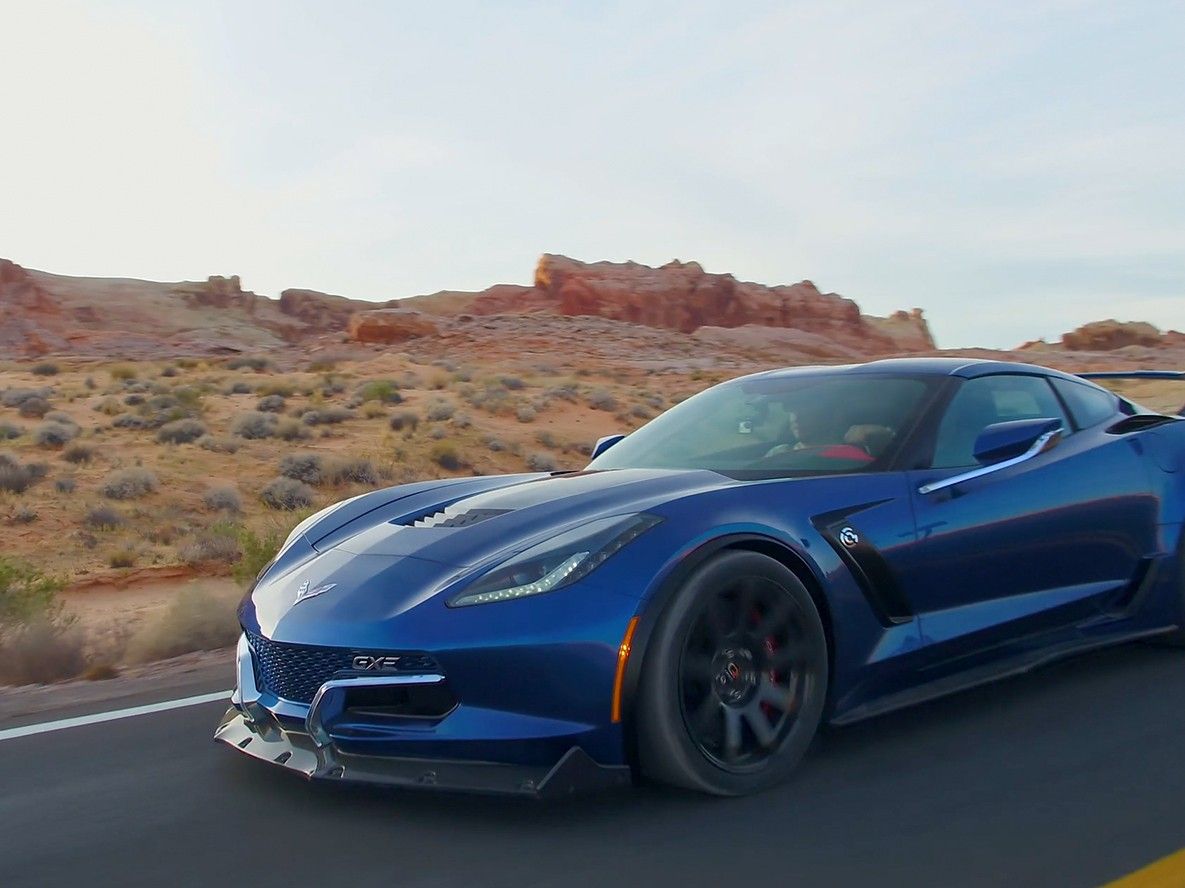 The batteries, inverter, and motors are all liquid-cooled, and the stock transaxle and beefed-up rear differential send power to the rear wheels with Genovation's traction-control, which is 100 times quicker to react than the stock system. With 11 dedicated control modules, Genovation's bespoke CAN bus piggybacks onto the Corvette's stock system with about a million lines of painstakingly written code. Although suspension duties are given to four active and programmable coil-over units supplied by DSC Sport, and 17-pound front and 20-pound rear carbon-fiber wheels come from Carbon Revolution, the steering system and Brembo carbon-ceramic disc brakes remain stock.
This polarizing Corvette was made by Genovation based on a 2018 Corvette Grand Sport chassis. Dubbed as the Genovation GXE, it has the same exhilarating power output as the usual Corvettes, even better, sans the grumbling of an internal combustion engine in the front. There's one caveat, though. With batteries in place, the Genovation GXE is substantially heavier at 4,400 pounds (1,996 kilograms), which is around 1,000 pounds heavier than the ICE-powered C7.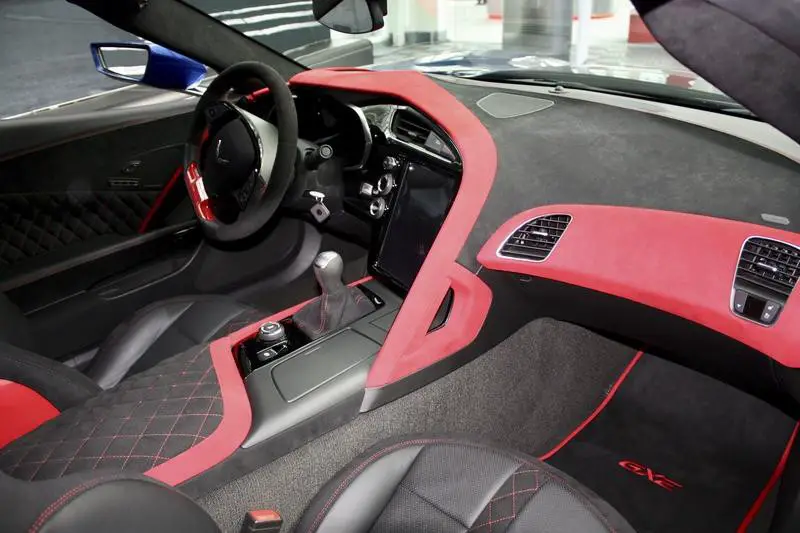 Interior takes over a factory Corvette's cockpit, the 10-speaker Harman Kardon audio system, the Genovation-designed 10.4-inch color touchscreen that replaces the center console, or the mirror-like tri-coat paint. It's really something you have to see to appreciate. All of which almost justifies the $750,000 conversion from Grand Sport to GXE.
Join the newsletter to receive the latest updates in your inbox.