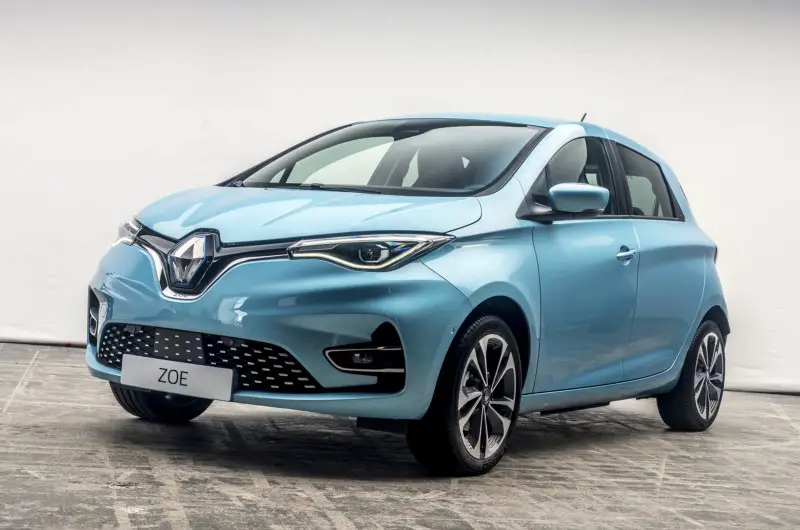 In second-generation guise, the Zoe will be the first to use an all-new bespoke EV platform that allows for greater battery capacity. It should allow Renault's compact electric supermini to achieve up to 250 miles of range per charge.
The new Zoe's power pack can hold 52kWh of energy, up from 40kWh in the model it replaces. This is despite not increasing in physical size. This means the Zoe will punch above its weight in terms of range; it's only a whisker behind big SUVs like the Audi e-Tron (249 miles) and Mercedes-Benz EQC (259 miles), although a way off the Hyundai Kona Electric (279 miles) and Kia e-Niro (282 miles).
The car's entire battery can be replenished in 9 hours 25 minutes using a 7kW domestic wall box charger — for most that will mean a full battery every morning, assuming they can plug in at home.
As standard, all Zoes will accept fast charging speeds of up to 22kW (AC), which Renault says translates to fairly decent recharging times. The French carmaker claims Zoe drivers will get 78 miles of range after an hour of charging at a 22kW public charging point, Buyers can also specify compatibility with 50kW DC rapid chargers as an optional extra, allowing the Zoe to be topped up with roughly 90 miles of range per half hour.
The new Zoe has a larger (9.3in) touchscreen for the infotainment system, which is compatible with Apple CarPlay and Android Auto, plus a 10″ digital driver's display; a trend kicked off by Audi with its "virtual cockpit" and now found on many other new vehicles, from the VW Golf to the Peugeot 508.
The Zoe will also be available with driver aids such as blind-spot monitoring, lane departure warning, traffic sign recognition systems, and a hands-free parking assist.
As before, Zoe buyers will be able to check on their car's charging status and turn the car's heating and air-con on remotely using a mobile app, and all Zoes will come with built-in navigation with real-time traffic information and support for over-the-air updates.
The exact launch date is still to be confirmed but it will likely go on sale before the end of the year with first customer cars expected to arrive on UK roads by early 2020. Price of this EV is approximated at £18,420
Join the newsletter to receive the latest updates in your inbox.