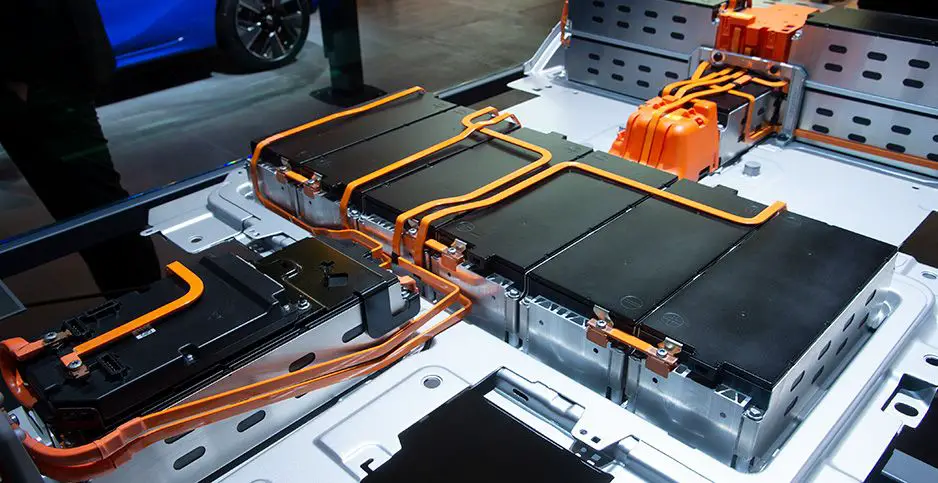 Global sales for Electric Vehicles are on the rise, hence, the companies may soon or later face a shortage of batteries from the EV manufacturers. It is predicted that by 2025 the global demand for lithium will double to 117 kilotonnes by 2024, this is as a result of high demand from the manufacturers.
The electric car battery process starts from the mining of the lithium, then the metal goes through a chemical conversion process to produce lithium carbonate or hydroxide which then combines with materials to form a cathode and an anode together forming a battery cell. The pack in an EV contains thousands of these cells.
Previously car manufacturers would create their batteries for the ICEs vehicles, but now they are to switch to the Asian electronics and chemicals firms who control the EV battery market.  Currently, three major battery manufacturers play a major role globally.
1) Contemporary Amperex Technology Limited (CATL)
CATL operates out of China, which is the second biggest international market for EVs (the 1.3 million EVs sold in China in 2020 represented 41 percent of global EV sales), only just behind Europe (42 percent of the global EV market).
The reason why CATL takes out the top spot is likely because it has the biggest number of relationships with car manufacturers, including EV giant Tesla, BMW, Great Wall, Honda, Hyundai, and Volkswagen.
If you've ever wondered "Who makes Tesla batteries?", the answer is chiefly Panasonic, although CATL is a key Tesla car battery manufacturer, due to the fact the two companies have agreed to produce lithium-ion batteries together at Tesla's second "battery mega factory" at Giga Shanghai.
Batteries that last longer and can deal with more wear and tear are the golden goose in the EV battery manufacturing game, and CATL may very well maintain its number one position for years to come once it rolls out a new "million-mile" battery soon, which should cost less than $US100 in terms of kWh and can handle decades of heavy use.
2) LG Energy Solution
A unit of LG Chem, this South Korean battery supplier is neck and neck with CATL as the world's number one supplier of lithium-ion EV batteries.
Although there has been some controversy along the way - LG Chem successfully sued rivals SK Innovations recently for stealing trade secrets - the future looks bright for the company, with LG Energy Solution in talks to undertake production of 4680 cells, which make up Tesla's most advanced battery pack yet.
The large-format 4680 cylindrical cells are said to increases power by six times and energy by five times, as well as boost an EV's range by 16 percent.
These 4680 cells are also expected to bring the price of Tesla EVs down to around $25,000, according to Tesla founder Elon Musk.
The company also has a US$303 million plant in Holland, Michigan, capable of producing enough cells per year to build between 50,000 and 200,000 battery packs for EV and hybrid manufacturers like Ford, General Motor, Hyundai, Volvo, Renault, and Chevrolet.
3) Panasonic
Panasonic is another of the word's largest lithium-ion battery manufacturers, the electronics giant partnering with Tesla on Giga Nevada, or Gigafactory 1, as it's also known, a $5 billion lithium-ion battery and electric vehicle component factory located in Storey County, Nevada, that produces a Panasonic EV battery exclusively for Tesla's Model 3, Model S and Model X SUV.
Panasonic is said to have invested US$1.6 billion in Gigafactory 1 to make themselves Tesla's prime supplier of EV batteries, with raw materials being supplied by a mining company that extracts lithium from a site located 320km away from the factory.
Jointly designed and engineered by Tesla and Panasonic, the '2170' battery has been in mass production since January 2017, at what is currently the world's largest lithium-ion battery factory.
In much the same way that Tesla has partnered with other EV battery manufacturers in other international markets, Panasonic has also partnered with Toyota to build a lithium-ion battery plant in Japan that will begin production in 2022 and supply approximately 500,000 batteries for Toyota EVs.
Source: Stephen. C (2021) Who builds batteries for electric cars? EV battery manufacturers explained (15/4/21)
Join the newsletter to receive the latest updates in your inbox.