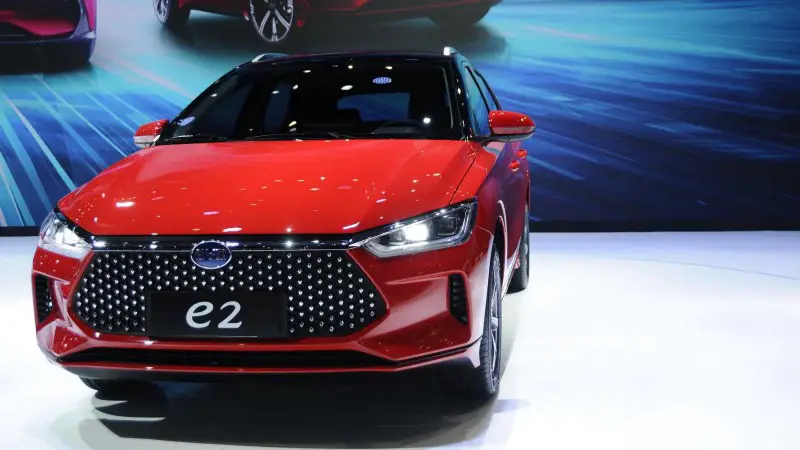 The BYD e2, another new model to be sold via the fresh "e" sales channel in addition to the BYD S2. BYD e2 is powered by a 70kW(93hp) electric motor and the range has two versions of 189miles(305km) and 251miles(405km).
It is a crossover hatchback, although it does not belong to the "Dynasty" series, the charm of the front face is still there. Overall, the body shape is still simple, not too much use of chrome decoration, but adds the right amount of black decoration.
Unlike the BYD "dynasty" series, the BYD e2 is not equipped with a larger rim, but a 16-inch rim that is more price-aligned. The matching tire size is 205/60 R16. The BYD measures 4,240mm long, 1,760mm wide and 1,530mm tall with a wheelbase spanning 2,610mm.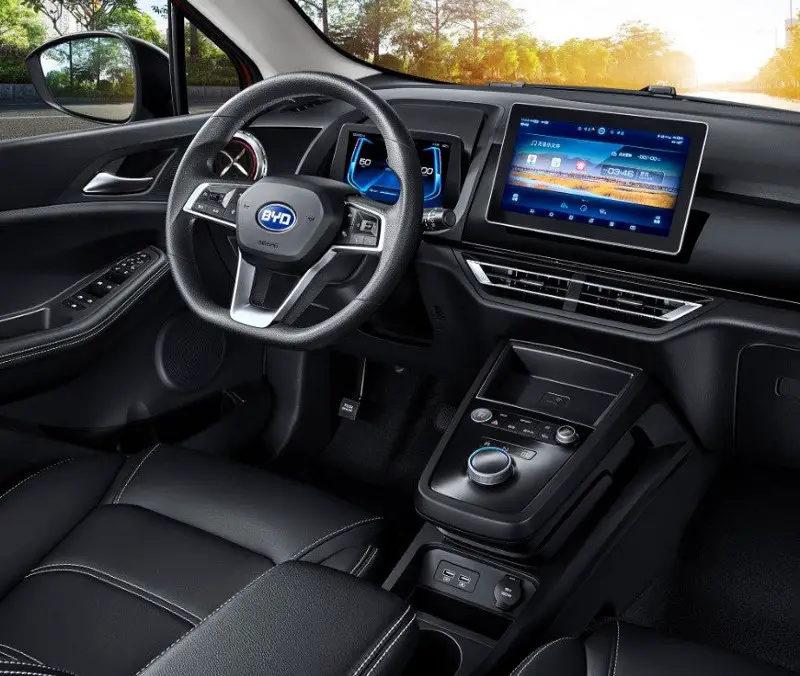 The interior design of BYD e2 is very family-style. The rotatable screen is still the most eye-catching configuration in the car, the relatively special place is the knob type gear control. Limited by the price positioning, the center console fabric is mainly made of hard plastic, but the leather grain design is used, and the visual effect is good. The full liquid dashboard and the 10.1-inch liquid display at the center console are quite conspicuous. It is worth mentioning that the eye-catching 10.1-inch pad is outfitted with BYD's DiLink in-car intelligent system.
The chassis of the BYD e2 is more conventional, featuring front McPherson independent suspension and rear torsion beam non-independent suspension.
Join the newsletter to receive the latest updates in your inbox.