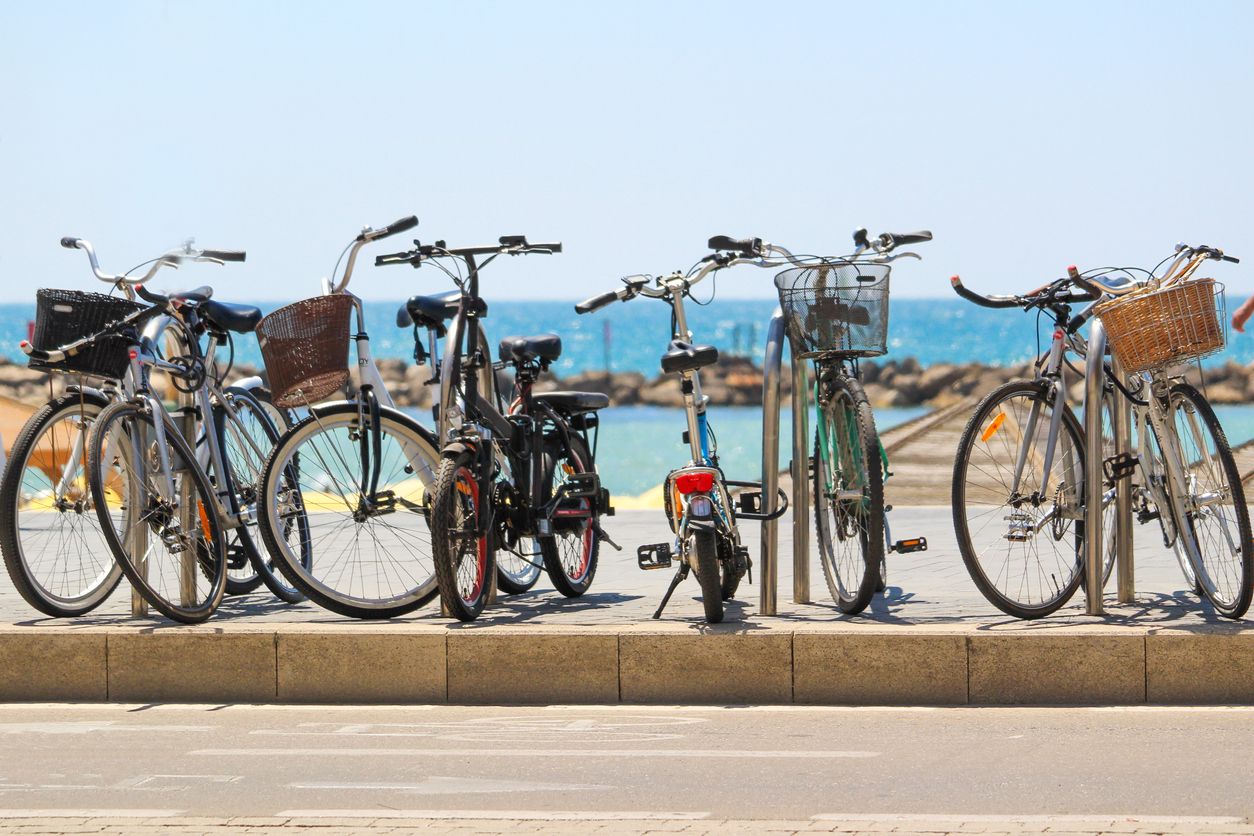 When we talk about electric vehicles most of the governments thrust is on electric cars only. However, e-bikes are another rapidly emerging segment globally in the field of electricity-powered vehicles. Some of the most popular e-bike brands dominating the industry include  Pedego Electric Bikes, X-Treme, iZip, Specialized, Rad Power Bikes, and Gi Fly.
Electric bikes are an evolved version of the convectional bicycles, fitted with a smart electric motor to enable motorized pedaling along with optional manual pedaling. This allows users to travel long distances using e-bikes while making obstacles like an uphill road or a headwind much easier to traverse.
Bicycles and motorcycles have potential to become a viable transport option for the youth. The two-wheelers account for as much as 75% of the vehicle pollution. E-bikes can become a very eco-friendly alternative to the large two-wheeler using population. For people who currently use bicycles and are planning to motorcycles or convectional scooters, the government must initiate policies to promote use of e-bikes with fiscal incentives for greener mobility.
Compared to conventional bikes, e-bikes allow riders to travel longer distances with minimal effort and faster speed. The e-bike is a practical replacement for vehicle, due to less space and zero emissions, leading to less traffic and pollution, especially in big countries. Compared to cars, and even motorcycles and mopeds, an e-bike can provide green transportation that is energy-efficient. Cars use about 15,000 watts of electrical energy, while e-bikes only use less than 100 to 150 watts. It is projected that e-bikes consumed only 36.45 billion watts by 2020, compared to cars which will use up 3.65 trillion watts – that is a 9,900% difference that will have an impact on the environment, and people's budgets as well.
Experts and commuters everywhere have been looking into various solutions to worsening traffic problems for years. These include various bold ideas such as the various Hyperloop projects, as well as looking into carpooling. Carpooling and ride-sharing have been growing exponentially for the past few years, especially in large cities such as Boston and New York City, creating a billion-dollar industry from practically zero back in 2012. Nevertheless, the dark horse in the situation is the e-bike, in tandem with the use of bikes in general for transportation and not just exercise or recreation, thus revolutionizing transportation unexpectedly.
What started as a bold idea of adding a small motor to aid a rider in pedaling, is now fast becoming a phenomenon not just in the US but all over the world. It has become such a successful industry, that the 32 million worldwide e-bike sales back in 2014 have blown up to 133 million in 2017. It is projected that there will be over 243 million more e-bike units sold by 2020 all over the world.

Research shows that 46% of regular bikes are used around once or twice a week, while 81% of e-bikes are used at that same frequency. In addition, 33% of e-bikes are used every day. This massive increase in bike usage, especially in e-bikes, may reduce emissions and save a significant amount of money. A study by the Institute for Transportation and Development Policy suggests e-bikes could reduce emissions by 47% thus allowing up to $128 trillion saved by 2050.
Source
i) Imee Malabonga (2018) E-bikes: Transforming the future of transportation.
Join the newsletter to receive the latest updates in your inbox.