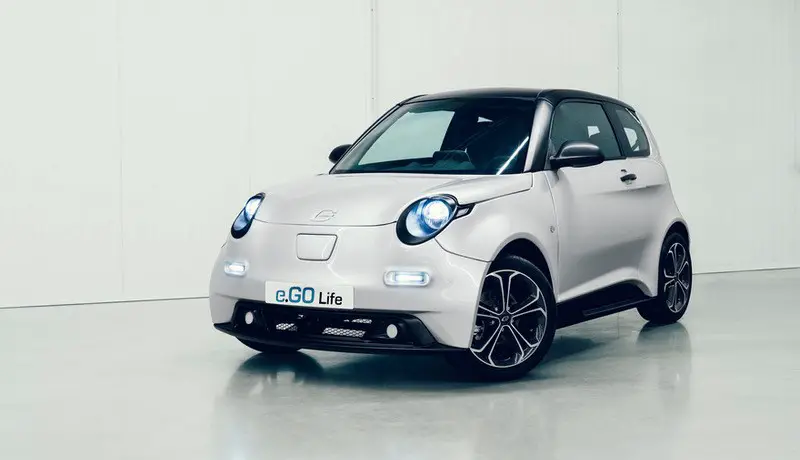 The e.Go Life is billed as a four-seater vehicle with a small electric motor that's perfectly suited to urban driving.This car is designed as a compact to serve the routine needs of a city person. the e.GO combines maximum driving experience with convenient use in an unprecedented design. It is an attractive, compact city car, especially useful for larger families or as a fleet vehicle. The new e.GO Life is designed as a sport car as well as a compact car. The car can seat up to 4 people with a range of 114 miles equivalent to 184 km, the acceleration of 100km/ h (60mph) in 3 seconds.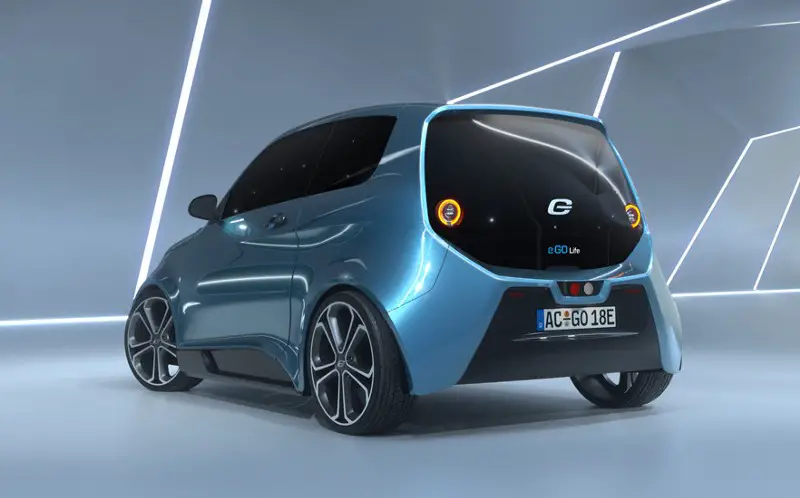 The battery is a Nickel-rich lithium -ion with a capacity of 14.9 kWh, 17.9 kWh or 23.9 kWh a range of 121 km, 142 km or 184 km.Battery model: Nickel-rich lithium-ion battery. It takes 3.8 hours to charge using the fast chargers and 9.8 hours to be fully charged using the Schuko plug of 230 V. The car relies on an existing 10.5kW DC motor that comes from a 48V system. The 14.4kWh lithium batteries weigh around 90kg and can be charged in five and a half hours. Though the initial range is estimated at 80 miles, a range extender system will take this up to 105 miles in the future.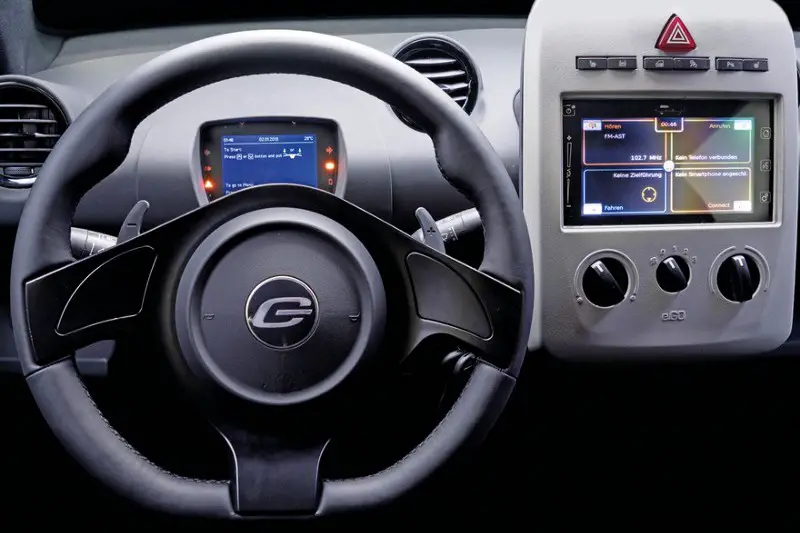 It also comes with a large touch screen with a Bosch Body Control Module System (BBCMS) that completes the simple , functional operating concept.The cockpit offers an uncluttered dashboard for simple operation. The state-of-the-art Bosch Body Control Module Infotainment System can be operated intuitively. If the trunk is to be used as loading space, the backseats can be folded individually.Bosch also provides the car cloud solution for all e. GO vehicles. Operating the cockpit is extremely simple and intuitive.
Join the newsletter to receive the latest updates in your inbox.