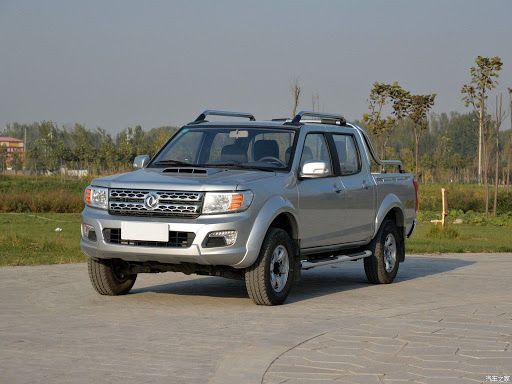 US companies Tesla and Rivian have been developing electric pickups for a while now, but none has been on the market, recently the Cybertruck was revealed to the market but customers are not able to purchase until Tesla makes final touch on the pickup. General Motors has also been eyeing on the looming Electric pickup business but has not come up with best plan yet.
Australian EV start up has a blueprint of coming up with EVs but this hasn't been put into action yet.Therefore,Nissan-Dongfeng beat everyone to market, but only in China.The new model is part of the two companies' strategy to bring more than 20 new electric models to China by 2022.
This pick up is based on the Nissan Navara platform . It resembles Navara  as well as the Mercedes X-class and Renault Alaskan. The only major difference on the outside are the blue decorative accent and the closed grill. It comes with a 160 hp which is equivalent to 120 kw motor with 420 NM of torque .
A 67.9 kWh battery that takes the EV for 250 miles which equals to 403 kilometres .Top range is 300 KM while top speed is 110 km/h(68 mph) and a clearance of 180 mm. The size of the pick up is 5,290 mm long, 1,850 mm wide and 1,790 mm high and wheel base is 3,150 mm.
To recharge the pickup it  has the capability to reach 80 percent charge from flat in just 45 minutes.While performance specs don't sound too brisk, it is a start for electric-powered pick-ups nonetheless. Who knows, maybe the Navara will have a more powerful set of electric motors in the future, and maybe even the Terra.
The electric pickup is only offered with a double cabin and five seats. The optical changes between the combustion version and the new electric vehicle are minor: The radiator grille is slightly modified, otherwise, the Rich 6 EV stands out with blue accents on the front and rims. Many countries opt for green colour for their EVs because of the environment factor, in China the blue is the choice colour for all private owned cars.
Join the newsletter to receive the latest updates in your inbox.