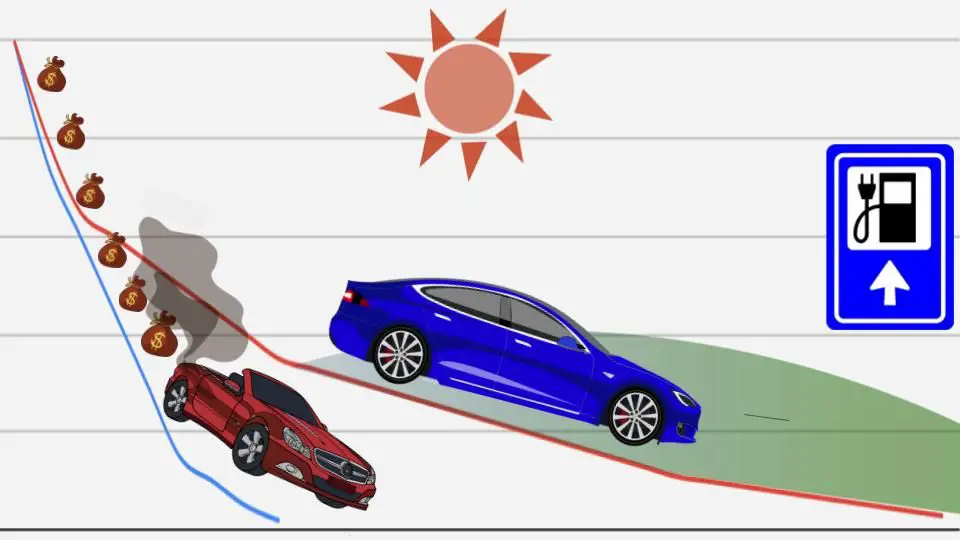 It's known that the prestige cars such as BMW, Mercedes-Benz, and Audi, for example, build models that stand the test of time and hold their value, although you may take a big hit on depreciation in the first three years of ownership. That is one reason why so many people have switched from buying to renting a prestige car over the last decade.
The biggest financial hit a new car buyer endures is depreciation, with roughly half of a car's retail value evaporating after three years of ownership on average. Lately, depreciation is a big hurdle for electric vehicle uptake, which is only natural, given the price differential between an EV and a comparably-sized.  Combustion vehicle is on the order of tens of thousands of dollars, but does that mean going electric is setting you up for more economic hardship than average when the time comes to sell? The answer is no.
Depreciation is a huge factor when purchasing or financing any car. Cash buyers will want to get as much money back as possible when it comes time to sell. In contrast, the majority who acquire vehicles on finance will wish to a value-retaining motor to ensure their monthly PCP payments are as low as possible.
It's an even more significant problem with electric models, as they are bound to be replaced with far more advanced vehicles in the coming years when carmakers ramp up their development. Most manufacturers won't have their next-generation EVs available until 2021 and beyond, meaning you should be looking to replace an electric car bought today in 24 months' time.
But exactly how much a given vehicle depreciates is determined by many variables, such as how desirable and popular a given model or manufacturer might be, how old the car is, what mileage it clocks up, how well it's looked after, and how dependable it is (or is perceived to be)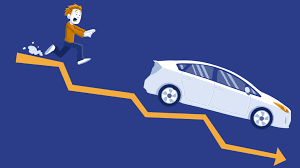 As a rough rule of thumb, cars tend to be worth around 40% of their new purchase price after 36,000 miles or 36 months (three years) on the road. But the number for a specific car can be as low as 30% or as high as 50%: in other words, some vehicles are more prone to depreciation than others.
As lithium-ion batteries cost continues to fall each year, the driving range of electric vehicles keeps becoming common, and so does their resale value. For the 2020 model year, at least 11 new EV models had a range of 200 miles or more. According to Consumer Reports findings, these long-range electric vehicles are holding their value and or better than similar gas-powered models.
As with traditional vehicles, EVs depreciate differently based on their class, features, and brand. Luxury models tend to depreciate less over time, while mainstream low-range models depreciate more. Consumer Reports found that after adjustments for federal and state tax credits, a luxury EV retained 48% of its value after five years, while a comparable vehicle with an internal combustion engine had only 46% of its value.
VW's all-electric e-Up! Will drop less than £4k in its first 5,000 miles on the road, a percentage change of only 16%. In stark contrast, BMW's i3 dropped nearly £10k over the same distance. Another wild card is the Hyundai Ioniq Electric, which also finds itself at the more wallet-friendly end of the table, with a drop of only 17% after 5,000 miles. That's good enough to have it brushing shoulders with Tesla's Model S, a model that's more than twice as costly.
Add another 95,000 miles to the clock, and the gap between the best and worst performers narrows. The Jaguar I-PACE's strong start is undone here, shedding almost half of its £70k-plus price tag and putting it on par with the Nissan LEAF. With over £40k between the two and leaving the factory, it's perhaps the best indicator of changing trends.
At the other end, the e-Up!  It is again – and quite literally – punching above its weight. Only the e-Tron and two Tesla models pip it to the podium, with a drop of 39% on its base value. At a little over £23k, it's the cheapest on our list and undercuts the top three by over £48k. Behind the e-Tron, the Model X and Model S are the best performings, on losses of only 28% and 35% after 100,000 miles.
Generally, then, the combustion-engined models depreciate quicker than their alternatives, but it is worth considering the ever-improving nature of EV tech. The original Nissan LEAF launched not even ten years ago but has already near-on doubled its range; what's to say there won't be a similar jump in the next decade?
That's a double-edged sword, though, as continued advances may harm the models' values above. Ultimately, the best way of looking at it might be affordability, both long and short term. If you want to cut down on the cost of a brand-new motor, petrol, diesel, or even a hybrid could come in quite a bit cheaper than something solely battery-powered.
Source: Varanama , Driving electric
Join the newsletter to receive the latest updates in your inbox.