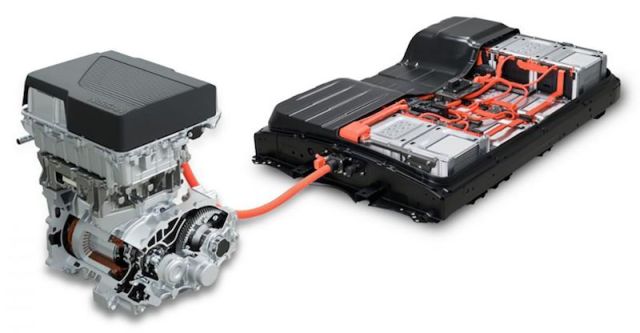 Batteries are the most expensive thing in an EV, and a lot of research and development goes into ensuring they'll be as efficient and long-lasting as possible. As such, manufacturers commit to repairing or replacing the battery if the deterioration falls beyond what is to be expected. This, again, differs between manufacturers, but most limit this to around 70% of the original performance.
Just like the ICEs battery also the EV batteries don't last forever. The car manufacturers are providing warranties that are separate from the car, the battery warranty has a longer period. The battery warranties cover the battery pack depending on the number of kilometers but cover the reduced capacity of the battery if it drops to less than 70 percent.
Currently, there is no formula to calculate how long the battery will last, but how you charge it and the power you use will affect how the lifespan of the battery. Each car brand has different warranty such as:
Tesla- Tesla Model S and Model X are eight years which is equivalent to 240,000km which is a minimum 70 percent retention of battery capacity over the warranty period. Also, Model 3  standard range has eight years equivalent to 160,000km, Long-range and model 3 Performance eight years equivalent to 192,000km which comes with a minimum of 70 percent battery capacity over the warranty period.
Audi-The Audi e-Tron and e-Tron Sportback are covered for eight years or 160,000km, whichever comes first. The vehicles themselves come with a three-year/unlimited-kilometer new-car warranty.
Mercedes-Benz- EQC has an owner protection plan that provided a five-year unlimited-kilometer coverage for the 12-volt battery. The protection plan also covers the High Voltage ( HV) battery for eight years which is equivalent to 160,000km depending on which occurs first.
Nissan- The Nissan Leaf battery warranty is eight years or 160,000km, whichever comes first. The New Vehicle Warranty is five years and unlimited kilometers unless the vehicle is used as a commercial vehicle, in which case it's five years or 200,000km.
Hyundai -The Hyundai Ioniq battery warranty and Hyundai Kona battery warranty are both eight years or 160,000km, whichever comes first. Hyundai's warranty for defects in material and construction of the battery is 10 years/unlimited kilometers. The vehicle itself is covered by a five-year/unlimited-kilometer warranty.
BMW-The BMW i3 battery warranty is eight years or 160,000km, whichever comes first, the range is also inclusive of the hybrid range. The vehicle warranty is three years and unlimited kilometers.
Chevy Bolt- The Chevy Bolt battery comes with 8 years / 100,000 miles of battery and electric components coverage.
Tata Nexon- The battery has a warranty of eight years or 160,000 km.
KIA- With Kia Electric Vehicles, your car and its battery are even covered by a 7-year warranty
Jaguar I-pace- The I-Pace comes with eight years/160,000km.
MG- The ZS EV has Seven years/160,000km
Mini Electric- Mini Electric offers eight years/100,000km warranty on its battery depending on which comes first.
Porsche- Porsche Taycan has eight years/160,000km battery warranty.
Renault-Renault Zoe comes with five years/150,000km while the Kangoo ZE comes with five years /100,000km depending which occurs first.
Source: i) Liam. M (2020) Which electric car has the best battery warranty?
             ii) Stephen .C (2021) Electric car battery warranties explained






Join the newsletter to receive the latest updates in your inbox.