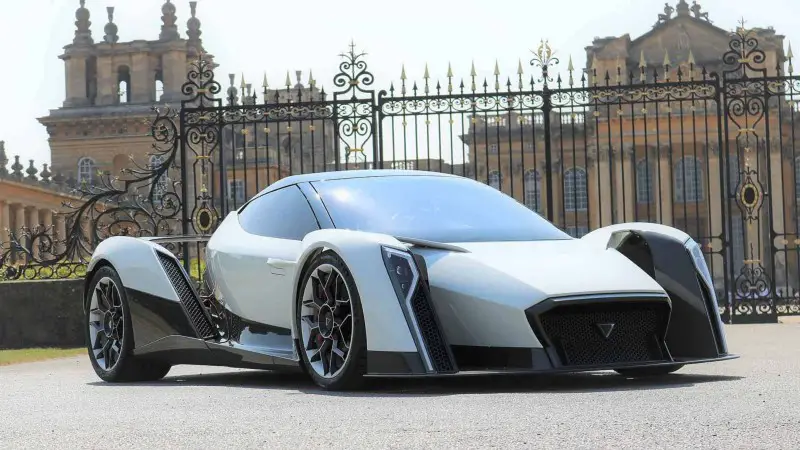 The Dendrobium D-1 was revealed last year(2018) as a futuristic-looking zero-emissions hypercar. There are few updates on what the car and what the partners are doing on this upcoming hypercar.
Development of the D-1 is still underway, but Dendrobium Automotive is targeting a weight of 3,858 pounds (1,750 kilograms). The entire body would be carbon fiber, and it uses what the firm calls a Protocell carbon tub. The machine also features bizarre doors that open up and outward in what the automaker calls a Bio-aerial Locomotion design. The layout takes inspiration from the shape of dendrobium orchid that's native to Singapore.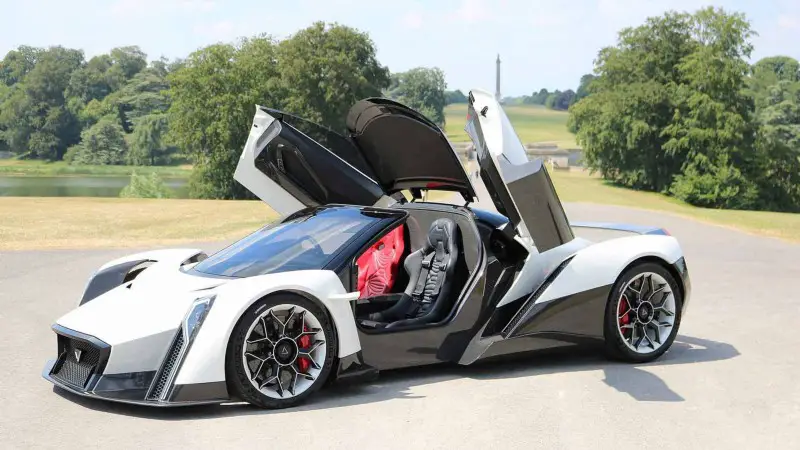 However, the fact we can now see inside the D-1 is encouraging. The interior looks attractive and there's no denying the coolness of those doors. Dendrobium is partnering up with what could be big players in the future of EV battery development and production. The fledgling Dendrobium Automotive Limited has entered a four-way agreement with Magnis Resources, Charge CCCV (C4V) LLC and Dendrobium Advanced Technologies. C4V and Magnis will assist in the production of future high-performance and solid-state batteries.
There'll be no shortage of speed, Dendrobium targeting power output of 1800bhp and torque of 1475lb ft are targeted for the D-1, while the powertrain will be tuned to deliver the project's two main targets: 200mph (322kph)and 0–60mph (96kph)in 2.7sec. A target weight of 1750kg has also been set. A mixture of carbon fibre, advanced composites and alloys have been employed to help keep the car's weight down. Construction is centered on a carbon fibre tub.
The two-seat 'petal-roofed' car was the product of Grove-based Williams Advanced Engineering (WAE), whose engineers spent 2016 turning design sketches into the neatly finished concept. According to Larissa Tan, the boss of Vanda Electrics, the next step is to engineer the car for limited production "in the tens, rather than the hundreds". Production is planned to kick off by 2019.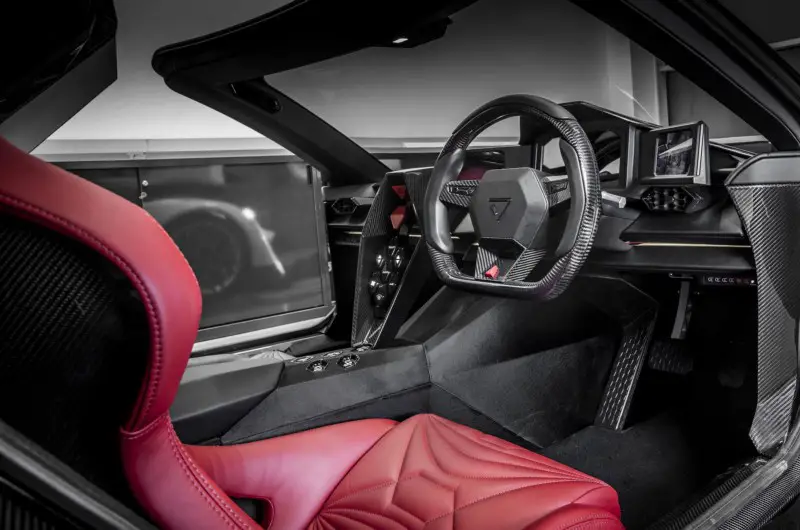 It features a single motor and a lithium-ion battery pack derived from the Formula E set-up that WAE designed for the race series. WAE has been set a number of tough challenges by the car's design, which features a teardrop-shaped center section, exposed rear suspension components and unique roof/door opening.
The final thing looks like it'll be ready in 2022, fingers crossed, with plans to be able to build 50 cars per year
Join the newsletter to receive the latest updates in your inbox.