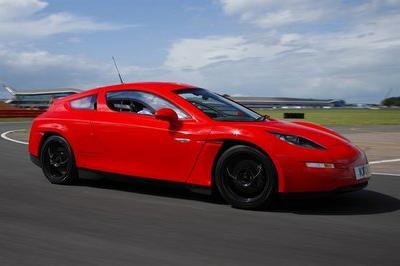 The two-door coupe is a lightweight electric sport model that features a carbon composite chassis that weighs just 85 kg (187 lbs) and is powered by several direct-drive electric motors with 120 hp (90 kW) and weighing just 23 kg (51 lbs) each, producing a total of more than 600 Nm (442 lb-ft) of torque.The Delta E-4 Coupe seats up to 4-seat passenger car. It may not be the prettiest vehicle we've ever seen, but it is certainly impressive nonetheless with a carbon composite chassis that weighs only 187 lbs and high performance direct-drive electric motors that together can get the E-4 all the way up to a top speed of 150 mph.
The interior of Delta E4 comes with simple cabin featuring a touch screen centre console and clear instrumentation. It's tight on space, though access is made easier via the huge gull wing doors. The fixed-back seats are pretty seriously reclined too, which does make for a somewhat odd driving position, but the overall fit and finish is surprisingly good.
When driving the Delta E-4 the steering is direct, the acceleration brisk and brakes strong. As with so many small electric start-ups the Delta E-4 is aimed at an enthusiastic audience, so even the twin-motor rear-wheel drive 'eco' model can reach 60 mph in 6.5 seconds on its way to a 140 mph top speed. Delta Motorsports promises four seconds to 60 mph and a 150 mph top speed.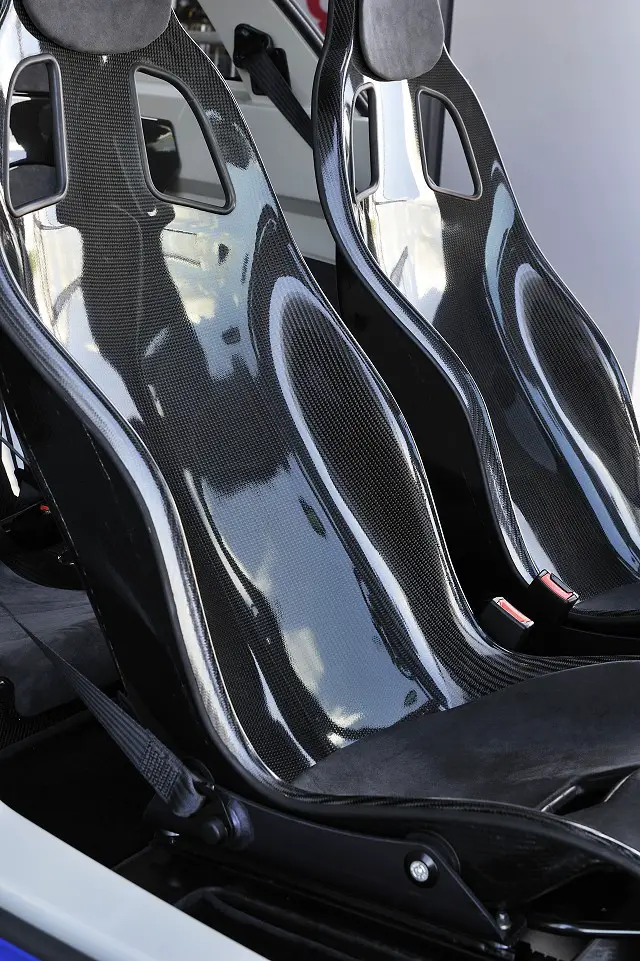 If you planning to use all the E-4's available performance don't expect the battery to last too long. Driven very sensibly the eco model should cover 140 miles between charges, while the larger battery of the Sport model gives it a greater potential range of 200 miles. Driving the E-4 is quick and quiet, and the body control is good. E-4 takes their power from the batteries mounted under the floor which brings the center of gravity down and improves handling. These batteries are good for about 200–250 miles on a single charge.
The driving position is much more racing car than family saloon; you sit very low, which is exactly where you should be if you're driving a sports car. There's no roar from the exhaust when the engine fires up as you'd normally expect in a creation from a motor sport company, instead, there's just complete silence. However you're no longer in any doubt whether the car is switched on when you accelerate. The E-4 is somewhat faster than production electric cars such as a Nissan LEAF, with a 0–60 mph time in just 6.5 seconds. And the entire 0–60 mph acceleration experience is delivered in the completely linear way that no combustion engine-car can match.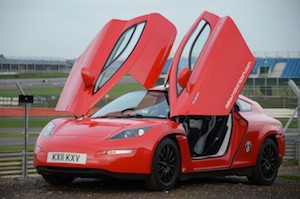 Power comes courtesy of Oxford University-designed YASA electric motors, which produce over 443 lb ft of torque and over 118 bhp each weighing 23 kgs.
Join the newsletter to receive the latest updates in your inbox.