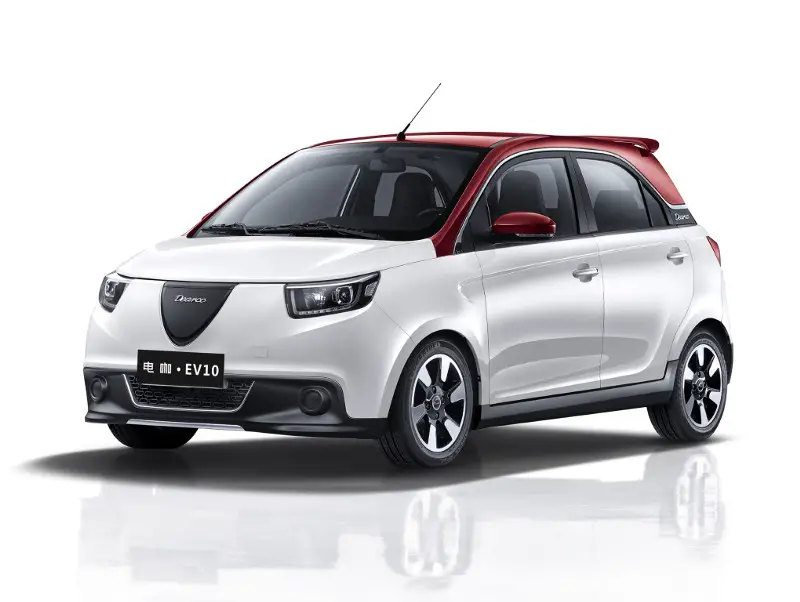 Beijing Dearcar (Dian ka) Auto Technology Co. Ltd based in Beijing, with operation centers in Hangzhou and Chengdu, is a tech firm devoted to research and development of new energy vehicle/electric vehicle and smart technologies, and acts as consultant to firms intending to produce EVs.
Dearcar, working with Soueast Motor, has brought forth a 5-door car called EV10 .The hatchback has a wheelbase of 2400 mm and measures 3692 x 1650 x 1532 mm and wheelbase is 2400 ,so it is pretty similar to the Changjiang eCOOL in size Propulsion is provided by a 42 kW motor and the car weighs around 1050 kg.
It looks very hip with sharp lines and dual tone paint. A red roof is a great idea. DearCC is a brand under SouEast Motors. It will make a range of affordable electric cars for young car buyers and the EV10 is their first child.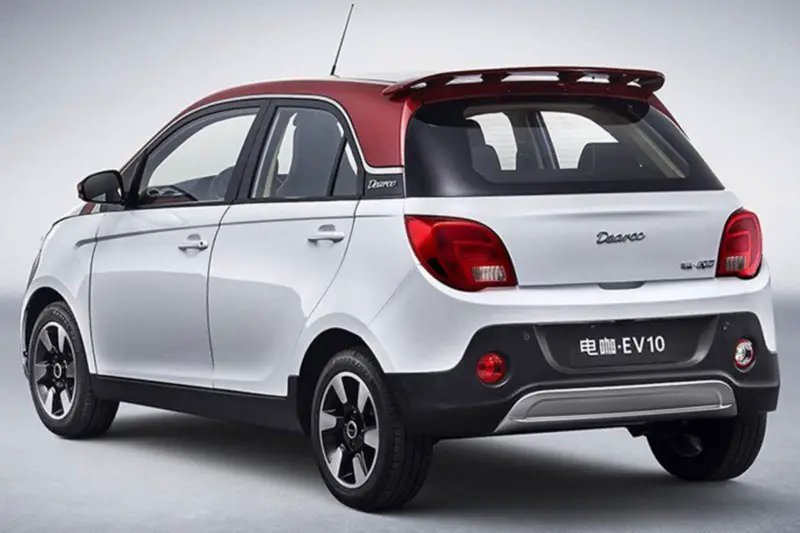 The DearCC EV10 is powered by an electric motor with a 57 hp and 150 nm. Range is 150 kilometer and charging on a fast charger takes 48 minutes for 80% battery. Top speed is 100 kilometer per hour. No other specs available at the moment.
However ,the he new model's combined range will be uplifted to 270 km, which is 115 km longer than that of its existing model.C-pillar looks really nice. The wing on the roof, line from the front fenders to the rear lights a great touch, especially the hook on the right end.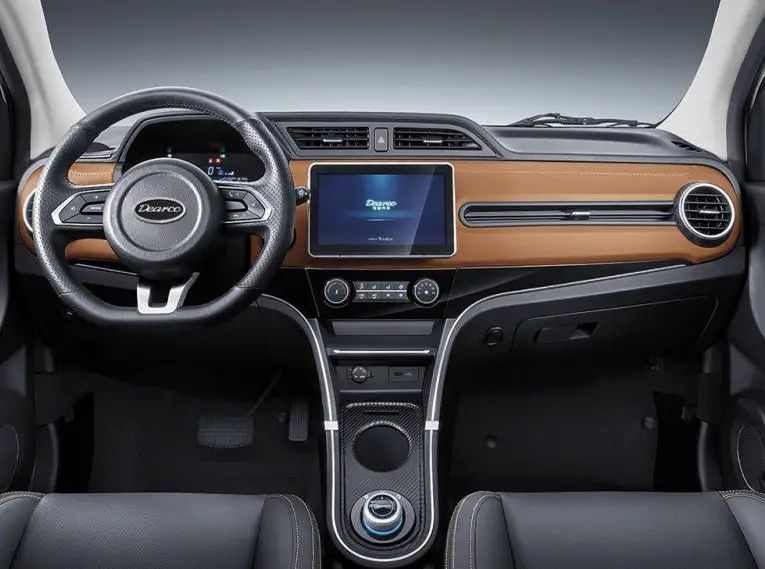 The interior is trendy enough. Digital instrument panel, an orange dashboard, a touch screen, round air vents, and a sleek center tunnel with a blue drive selector knob.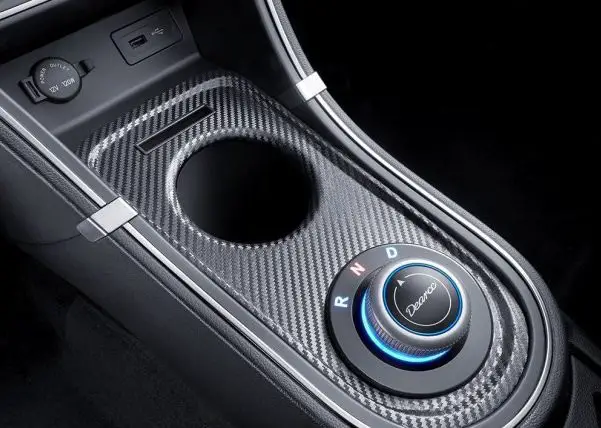 There is just one cup holder for the coffee.Cup holder and knob sit in a plastic-carbon fiber panel.Rear bench is nice too, but it all seems a tad too gray. A lot of Chinese automakers are experimenting with red or orange seats.
Join the newsletter to receive the latest updates in your inbox.