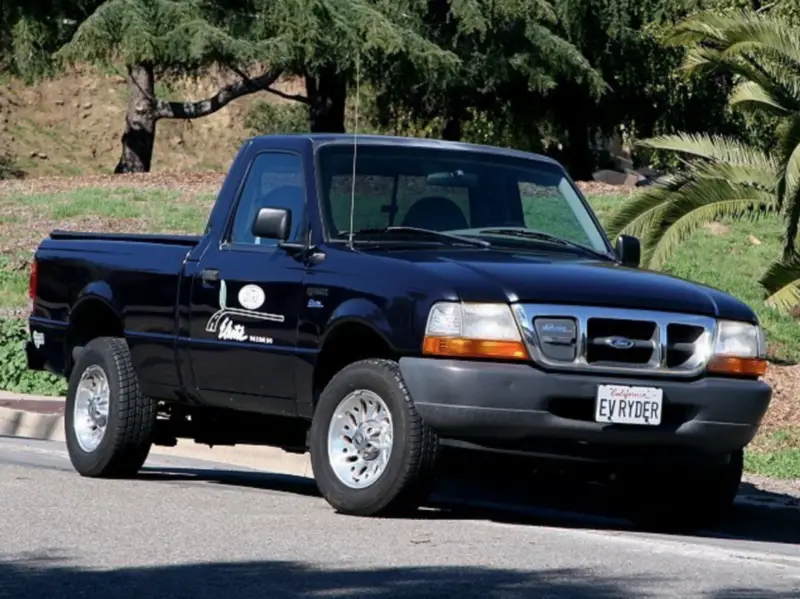 The Ford Ranger is a battery electric vehicle that was produced by Ford. It was produced starting in the 1998 model year through 2002 and is no longer in production.
On the outside, the Ranger EV looked just like a normal Ranger, except for the charging port in the grille. For some reason, the Ranger EV still had a fuel door on the left side of the vehicle. And while the gear selector still had the standard Park, Reverse, Neutral and Drive positions, it also featured an Economy mode that reduced the truck's top speed, decreased throttle sensitivity and engaged regenerative braking.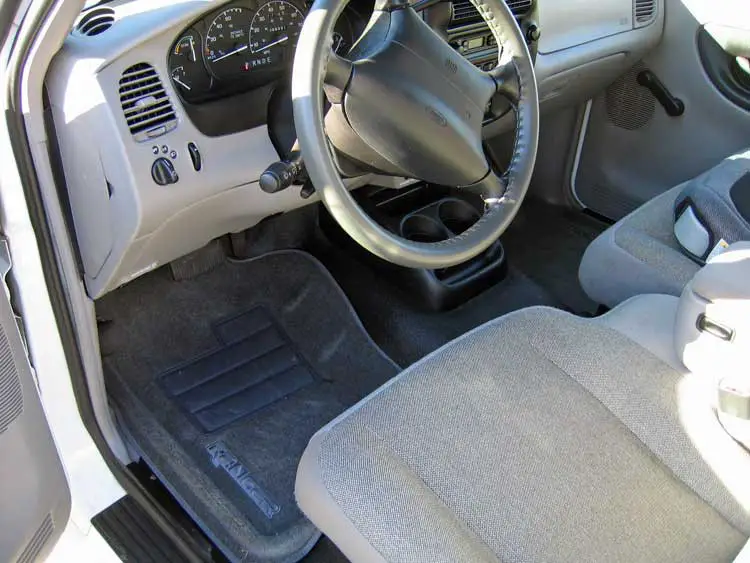 The Ranger EV was essentially a Ford Ranger XL 4X2 Regular Cab featuring an electric vehicle powertrain instead of the Ranger XL's standard 14 engine. The only difference between a Ranger XL and a Ranger EV was that the Ranger EV had no engine, so the tachometer that was on the Ranger XL was replaced by a battery range gauge on the Ranger EV. Other than this minor difference, the Ranger EV included the standard features that the Ranger XL 4X2 Regular Cab included as standard: an AM and FM, two speakers, fifteen inch steelwheels a bench seat trimmed in vinyl, air conditioning and a heater, an automatic transmission, two SRS airbags, seating for either two or three passengers, a passenger airbag on/off switch activated by the vehicle's ignition and door key and and vinyl flooring. Additional options, such as fifteen-inch alloy wheels, a spare tire, a cassette and/or CD player, two additional speakers behind the front seats and power windows and door locks and key less entry are available for all Ranger EV's. All Ranger EV's were painted in Ford's standard Oxford white cleat coat with a Flint gray interior.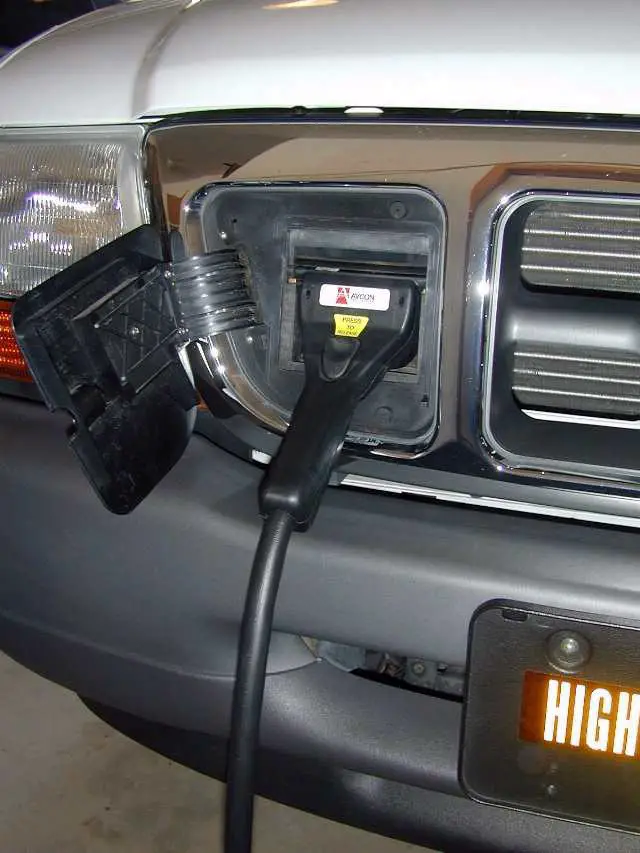 Summary of the car specifications:
Battery Voltage: 251 Volts Nominal
Motor Voltage: 170 Volts, Controller Limited
Motor: NetGain Warp 9
Controller: Evnetics Soliton 1
Range: 120 Miles
Charge Time: Less than 8 Hours (J1772)
Transmission: 5 Speed Manual
0–60 Time: 8 Seconds
Top Speed: >100 MPH
Traction Batteries: 76 Qty, 180Ah CALB LiFePO4 Cells
System Battery: 20Ah 12 Volt Shuriken AGM
Battery Monitoring: Manually with EV West Balancer
Charger: Elcon PFC5000
Charge Inlet: J1772 With 110 Volt Adapter
Throttle: Chennic Hall Effect Throttle Box
Traction Cables: 2/0 AWG Double Insulated
Amp Counter: Xantrex LinkPro
Instrumentation Driver: ZEVA Plus
Shunt: Deltec 1000 Amp
Contactors: Qty 2 Tyco EV200
Vacuum Pump: Belt Driven from Motor Pulley
Power Steering: KRC Pump from Motor Pulley
Heater: Fed from Power Steering Pump (It is SoCal!)
Air Conditioning: Ford AC Pump from Motor Pulley
Safety Disconnect: Dual Contactor and Cable Pull Breaker
RPM Sensor: EV West Billet Aluminum
Controller Cooling: Dual Fan Radiator, Water Coolant
Join the newsletter to receive the latest updates in your inbox.