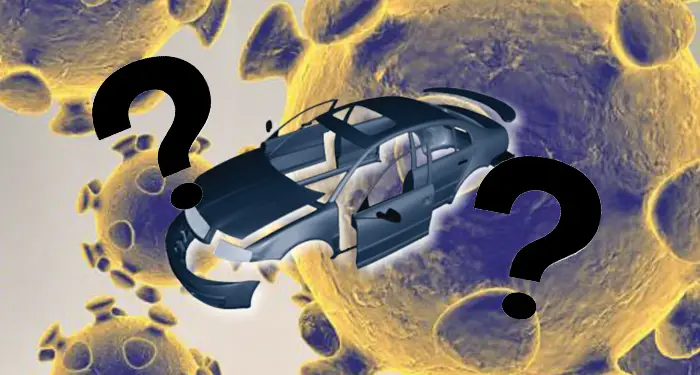 China is a major asset in the EV world but due to the outbreak of the Coronavirus, the sales could fall since no business can be done at this wee time where everyone is protecting themselves against the virus. From the month of January, the sale was about 54 percent in January, according to data from the China Association of Automobile Manufacturers.
Nio, China's top EV startup said that the coronavirus outbreak contributed to a dip in the company's sales last month. Nio sold just 1,598 vehicles in January, which is nearly half the amount the company sold in December, and down 11.5 percent from January 2019. The fact that the company says the coronavirus outbreak had an impact on sales in January when China and the rest of the world were still coming to grips with the outbreak the sales are going down each day. Multiple cities in China are now on lockdown, and even some of the biggest companies in the world have been forced to suspend manufacturing and sales operations until they get the green light from the Chinese government.
California-based Tesla reopened its Shanghai factory on February 10 ahead of many rivals but drew customer complaints after shipping its newest Model 3 cars with older hardware due to delays in obtaining parts. The success of Tesla in China is very vital for local startups as well because it shows the consumer the growth of electric cars is very possible.
China's efforts to cushion the economic fallout of the Covid-19 epidemic could well benefit traditional petrol engines over electrics. Fostering homegrown cutting-edge companies to follow in the footsteps of Tesla is central to Beijing's ambitious strategy of leading a global transition from combustion engines to battery-powered cars. Booming sales growth and generous subsidies for buyers in recent years drew a flood of capital into start-ups including Alibaba-backed Xpeng.
For Chinese start-ups including Nio, Xpeng and WM Motor, reduced competition is the potential silver lining of industry consolidation sparked by the withdrawal of government support. But funding has become more difficult to secure, with investors increasingly choosy about which electric vehicle groups to back, and that trend will only accelerate, said Rupert Mitchell, chief strategy officer at WM Motor.
COVID-19 is likely to affect the economy of China as well, the death of the customers and bankruptcy. It is our hope that a cure will be found soon before the world goes poor and back to pollution.
Join the newsletter to receive the latest updates in your inbox.