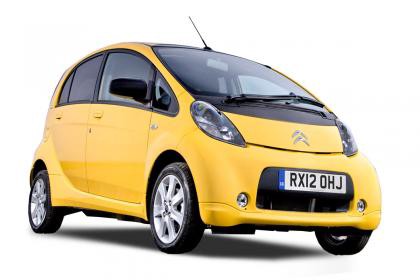 C-Zero is a 100% electric, zero carbon dioxide emissions and zero noise vehicle. The C-Zero is powered by a 66 bhp or 47 kW electric motor which takes its energy from a lithium-ion battery. That battery provides the C-Zero with immediate power meaning all 140 lb-ft of torque are available as soon as you apply the accelerator which means it's nippy off the line. Its 0–62 mph sprint time in around 15 seconds.
The car is the perfect vehicle for trips under 30 km. It takes only just 30 minutes for a 80% recharge, and six hours for a complete charge. With four real seats the C-ZERO is impressively quiet to drive and comfortable and safe . Original-fit features include power steering, ABS, TCS, ESP, power windows, six airbags, air conditioning and an autonomous telematics box for the emergency call system.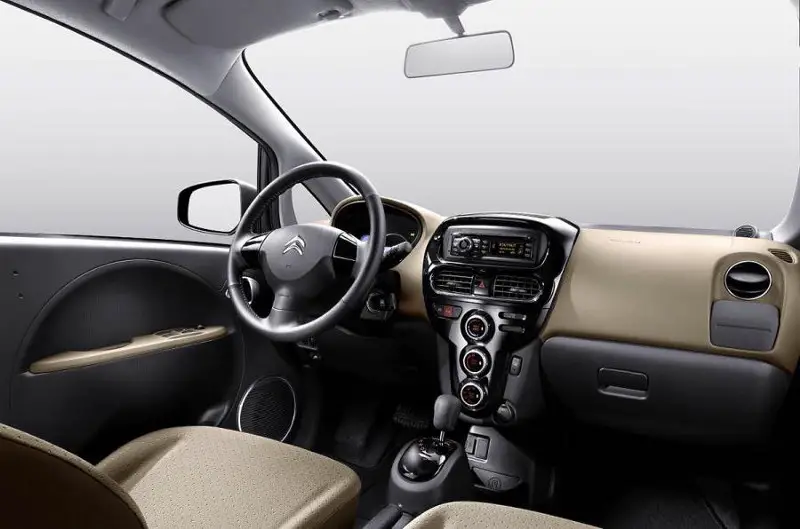 The C-ZERO's exterior measurements are 3.48 m long, and 9 m turning circle make it a cinch to nip in and out of city traffic. And with a top speed of 130 kph and acceleration from 0–100 km/h in 15 seconds and 60–90 km/h in six seconds, along with a range of around 130 km over a standard combined cycle, it is also fully at ease out on the open road. The Citroen C-Zero accelerates quickly up to around 30mph, but then acceleration tails off. That initial burst of acceleration makes it ideal for busy city driving, while the automatic gearbox and silent electric motor also make it very relaxing to drive in stop-start traffic. The handling isn't great because the steering is a little vague, and there's enough body roll in the corners to dissuade drivers from taking corners too fast.
It has plenty of space for four occupants, four doors and decent boot. The narrow track means its can squeeze through gaps in traffic and all-round visibility is excellent and the rear-mounted motor means it has a tight turning circle. The Citroen C-Zero looks practically identical to the Mitsubishi i-MiEV on which it is based, except for the addition of Citroen badges front and rear. That means the high-roofed, narrow jellybean design features, which is good for aerodynamics and interior space, but not great for turning heads. On the plus side if you want to drive an electric car without shouting about the fact, then there are few clues that this is an electric vehicle.
A major hurdle for EVs is the unknown and particular longevity and reliability. The Citroen looks and feels well put together however how long the battery will last and how reliable the drive train is are two facts that will only be revealed over a period of time.
When driving the C-Zero is quick and nimble from stationary and at typically urban speeds, its fun to drive. It's tall but the heavy battery pack is stored under foot, which lowers its centre of gravity and makes it feel well planted and stable in and about town. Outside town it is not so good as in town because of the strong winds on open roads where the only company is lorries and fast moving traffic, no gearing is involved either.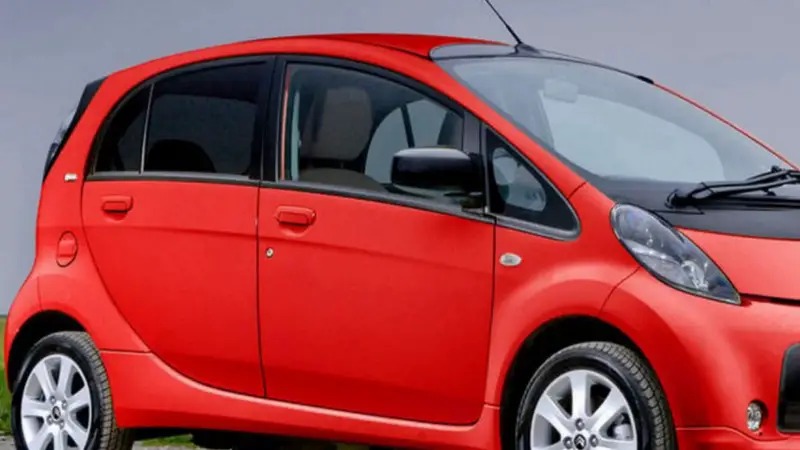 Join the newsletter to receive the latest updates in your inbox.