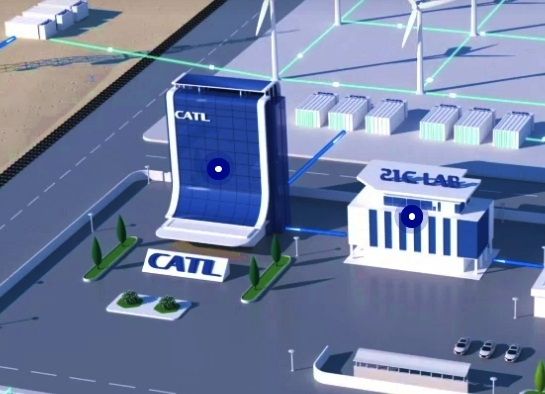 China's automotive lithium-ion battery manufacturer, Contemporary Ampex Technology Co LTD(CATL), has come up with a battery that gives an electric vehicle a driving range of 1,000 km per charge.
The battery contains the third generation of cell-to-pack (CTP) technology, the battery is called Qilin ( named after the legendary creature named Qilin in Chinese), or CTP 3.0 battery has a volume utilization efficiency of 72 percent and density of up to 255 Wh/kg for battery systems hence becoming the worlds highest integration according to CATL.
The batteries are expected to go into mass production and be available in the market by 2023. By integrating the cells in packs without the modules, CTP technology improves system energy density hence reducing the cost. Besides, the CTP 3.0  battery  features improves in service life, safety, charging speeds and low -temperature performance.
Tu Le, managing director of Beijing -based consultancy Sino Auto Insights said that it is an important  advancement for CATL as it keeps them at the forefront on the innovation side. Being the lowest cost provider is not enough to demand loyalty, there is a need to be more to it and that seems to be Qilin battery for CATL.
During the announcement, CATL shares rose to 5.9 percent on the Shenzhen stock exchange therefore closing their highest level since February 9.
The top clients for CATL includes Tesla, VW and BMW said that it has raised 45 billion yuan to upgrade lithium-ion battery manufacturing in four cities in China, besides funding research and development for improved EV batteries for future.
CATL being the largest EV battery manufacturer globally has been struggling to make profits due to the rising cost of raw materials besides the pandemic in recent months. CATL's first quarter net income slid to 24 percent from a year earlier.
The battery life cycle reliability and resistance to shock and vibration are improved by integrating energy units, composed of the cell and multifunctional elastic interlayer.
Qilin battery boost thermal stability and safety, therefore compatible with materials of higher energy density in products upgrades. In some cases the cells can be cooled rapidly hence preventing abnormal thermal conduction between cells. Charging takes just 10 minutes in fast charging mode.
Join the newsletter to receive the latest updates in your inbox.