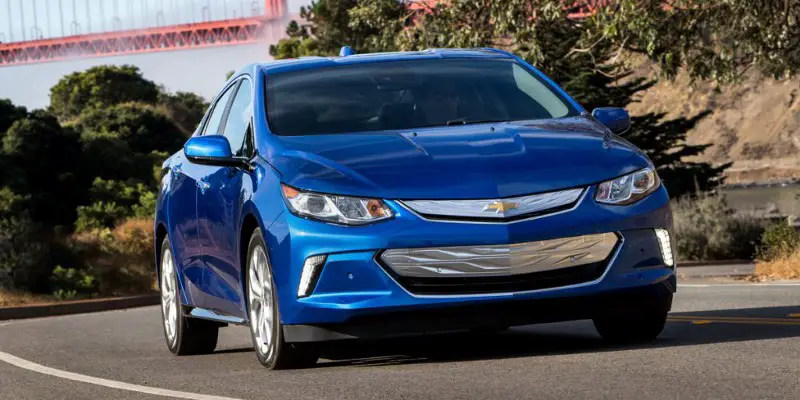 Chevrolet Volt is fun to drive without the range anxiety of pure electric vehicles. The all-electric range is 53 miles; after that, the gas engine starts up to recharge the battery and keep you going. The range is recorded to be 59 MPGe. There are five seats, but the middle rear seat is almost unusable. Charge times are 13 hours on 120 V and 4.5 on 240V. The car is powered by a 18.4 kWh lithium-ion battery pack which gives out a total of 149 horsepower.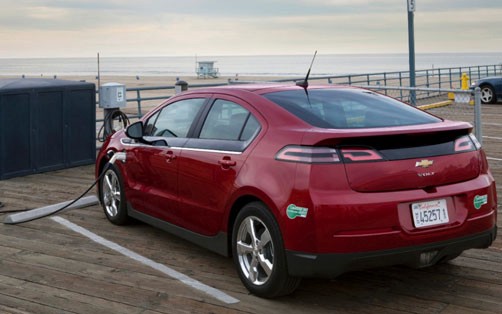 The acceleration of the Volt sprint to 60 mph in 7.8 seconds. The brake pedal is a bit unresponsive initially, but otherwise the Volt's braking is pleasingly smooth and linear. The blending of regenerative and regular friction braking is nearly imperceptible, too. In our 60 mph-to-zero panic-stop test, the Volt posted a respectable 119-foot distance. It steers with a confidence and directness that makes it easy for the driver to guide the car around turns and through corners. The Volt exhibits good coordination and even a bit of playfulness on winding roads. Don't push it too hard, though, because the suspension and economy-minded tires aren't optimized for that kind of drive.
Some of the features found in Volt include the optional Driver Confidence package (blind-spot monitoring, rear cross-traffic alert, rear parking sensors) is now available on both the base LT and top-level Premier trims. Most of the latest driver safety aids, such as blind-spot monitoring, forward collision warning and lane departure intervention, are available. But you can only get them on the top-level Premier trim. An automated parking system is also optional.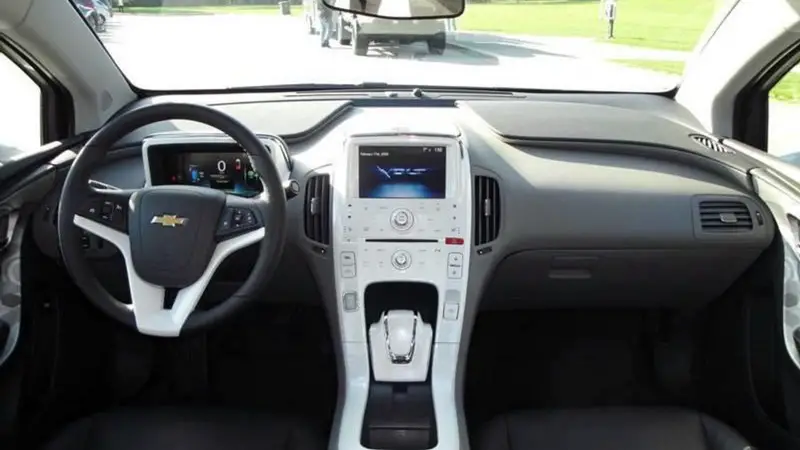 The Volt is certainly quiet, and the ride is smooth most of the time. The suspension doesn't always maintain its composure on the worst roads, though. The seats are generally well-shaped to suit the needs of everyone on who will be using this car. The seats generally receive high marks for comfort and support, but the bottom cushion could be longer to help with thigh support. The rear outboard seats, thanks to the seat contouring and armrest padding, are comfortable for adults.
Every Volt comes with an 8-inch touchscreen with the MyLink interface. The graphics are sharp, and the menus are easy to understand. Factory navigation comes standard on the Premier. You also get the upgraded Bose audio system; sound quality is better and more enjoyable than with most base systems. The two main smartphone app integration systems out right now, Apple CarPlay and Android Auto, come standard on the Volt. Bluetooth pairing is also simple.
Price is $34,095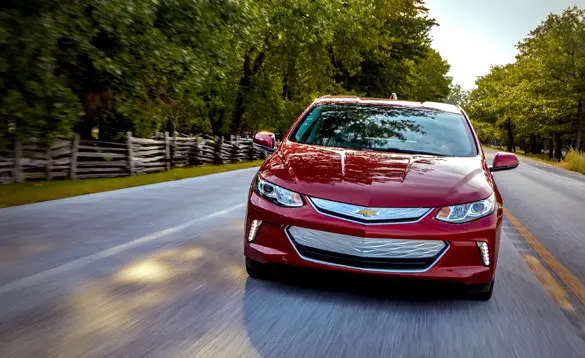 Join the newsletter to receive the latest updates in your inbox.