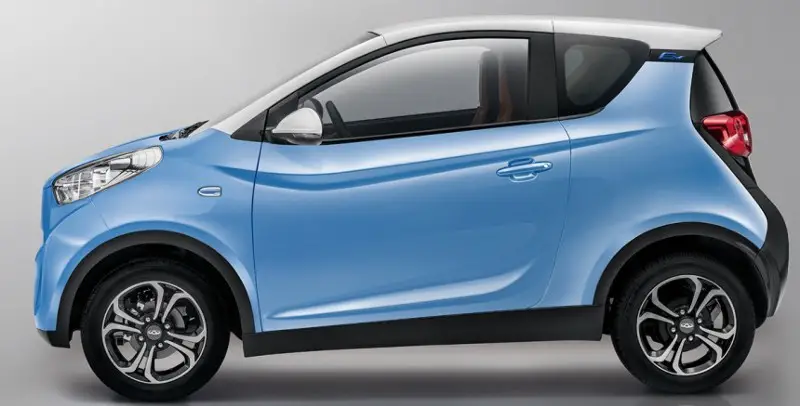 Chery eQ1 is a pure electric car by Chery new energy, this car has been developed on Chery forward development technology with a maximum driving mileage of 110 which is equivalent to 180 km. The car gets its power from an electric motor mated to a lithium ion battery with 41 horses and 120 Nm. The electric motor delivers 57hp and 150nm. Battery is lithium-ion. Range is 200 kilometer. Top speed is 100 kilometers per hour. Charging takes 8–10 hours for a full charge on 220V. The infotainment system comes with Wi-Fi, a trip computer, and a reversing camera. The car is, however, not technically equipped for self-driving capability.
The size of the car is 3564 mm/1620 mm/ 1527 mm, the axial distance is 2340 mm , front wheel 1390 while the front wheel and rear wheel measuring 1390 and 1365 mm respectively. When the car is empty; without people or load it weighs 1128 kg and when full loaded it weighs 1428 kg. The front tire measures 165/60R14 while the rear tire165/60R14.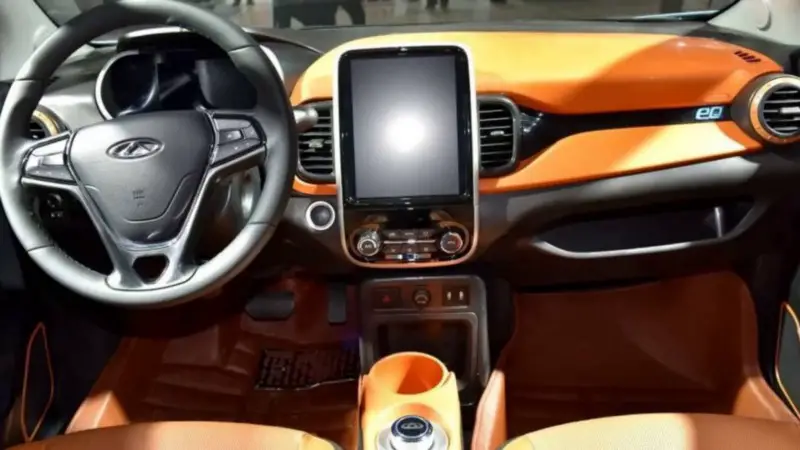 Steering wheel and seats are half in red . It also has a fuzzy funky knob. It should be standard on all eQ's, this is the kind of technology stuff people like in an EV and for smokers there is a cigarette lighter and also an ash tray so you save the environment but not your lungs.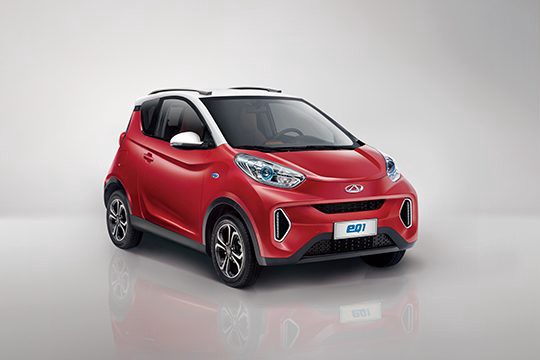 Dials are really cool with all sorts of distracting wizardry going on. The electric motor apparently revs to 8500 rpm, which is impressive. Blue lines to the west and east of the central pod don't really do anything, they are just looking green while wasting energy.
If you like fancy things then this car is the best choice for you , the wheels are blue hence attractive.
Price: $7,300
Join the newsletter to receive the latest updates in your inbox.