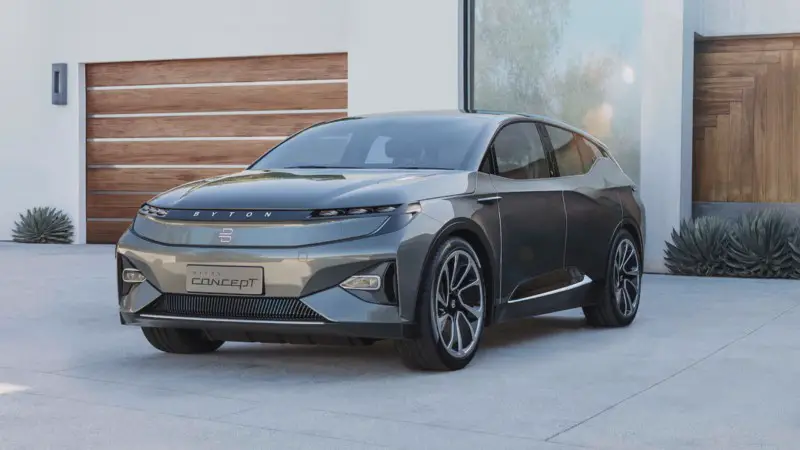 This crossover is the car that Byton intends to start selling in the U.S. by mid-2020. At 191 inches long with a 116-inch-long wheelbase, the M-Byte is similar in size to the BMW X5 and has two rows of seats.
The production version will arrive in two variants; a rear-drive model that features a 71 kWh battery pack and offers 200 kW, 400 Nm and a claimed range of 400 km, and an AWD version with a 95 kWh battery pack that serves up 350 kW, 710 Nm and a claimed range of 520 km.
A one-motor setup is standard, with a single rear-mounted electric motor providing power to the rear wheels. Either of these setups will be available with both battery-pack options.
The Tesla competitor's dash is covered by a massive single digital screen that stretches a whopping 1.25 m from door to door, and measures 25 cm in height.To put that into perspective, the impressive infotainment screen in the Tesla Model 3 measures just 15 inches. The one in the M-byte, on the other hand, spans 49 inches.
Byton adds that it will come with three additional display screens therefore allowing it to offer unique human-vehicle interaction incorporating voice recognition, touch control, bio-metric identification and hand gesture control technology.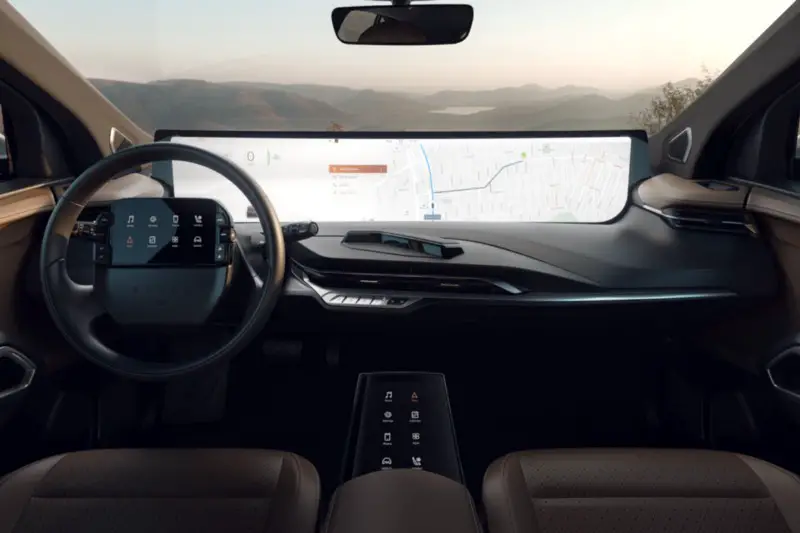 The brand says it will include face-recognition cameras that will identify registered drivers and passengers and unlock the doors for them, as well as activate seat and climate settings automatically.
Byton says its M-byte will go into production this year(2019)before hitting the road in the USA and Europe in 2020. The brand is targeting a US$45,000 ($62,968) starting price.
Byton SUV connects both the automotive and digital industries in ways that will deliver an entirely new connective experience for people on the move.
The Byton EV is being pitched as a mid-size SUV, measuring 4850 mm in length and sitting on a 2945 mm wheelbase.
Join the newsletter to receive the latest updates in your inbox.