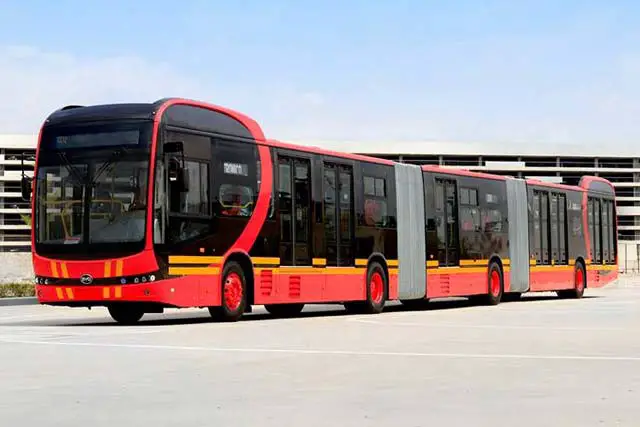 The BYD K12A is compatible with the global Bus Rapid Transit (BRT) system, featuring an all-aluminum alloy body and BYD's core technologies of batteries, electric motors, and electronic controls. This is the longest bus so far worldwide.
The K12A will bring zero emissions to BRT systems, allowing passengers to enjoy quiet, pollution-free travel, while at the same time saving significant maintenance costs for operators.BYD has things that are important in any EV which include battery heat management system, energy regenerative system, and smart integrated design. The bus is equipped with DC and AC charging ports that can be switched freely to meet customers' every need. One charge can last almost 300kms, and can, therefore, respond to the demands of a full day's operation.
It can carry up to 250 people, has a top speed of 70 km/h (43.5 mph) and offers around 300 km (186 mi) per charge range, which could well represent a full day's operation before it needs a top-up. The bi-articulated battery-electric bus is the first to be equipped with a distributed 4WD setup, meaning that the vehicle can be switched from two-wheel-drive to four-wheel-drive and back when the route calls for something extra.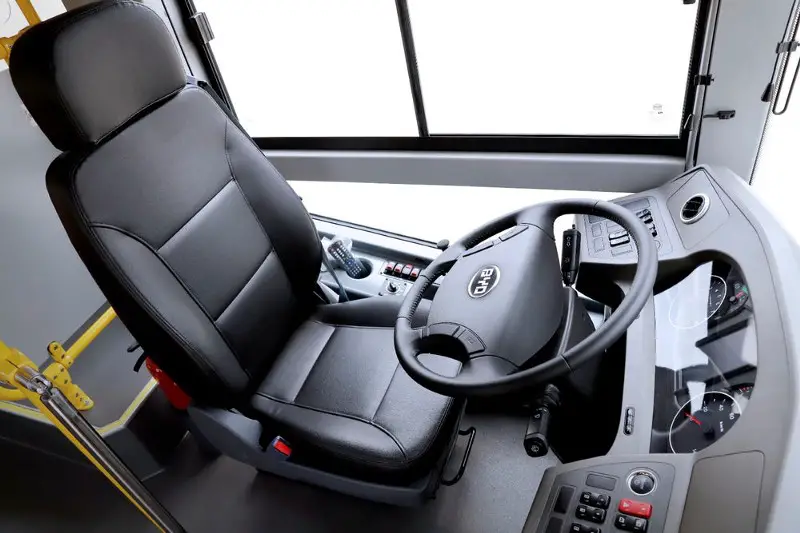 BYD first unveiled its public transportation electrification solution in 2010, soon taking the lead in the field of pure electric buses across China. The scheme has now been upgraded to one of China's national strategies. BYD's K9, the first pure electric bus in the world that boasts multiple certifications from authoritative European, US and Japanese agencies, began commercial operations in Shenzhen as early as in 2011. BYD's pure electric buses are noted for their performance in energy-saving and environmental protection, features that the K12A is especially efficient in. Each bus saves the equivalent of 80 tons of CO2 emissions per year and can save 360,000 liters of fuel throughout its lifecycle.
A total of 50,000 buses have been delivered by BYD all over the world.
Join the newsletter to receive the latest updates in your inbox.