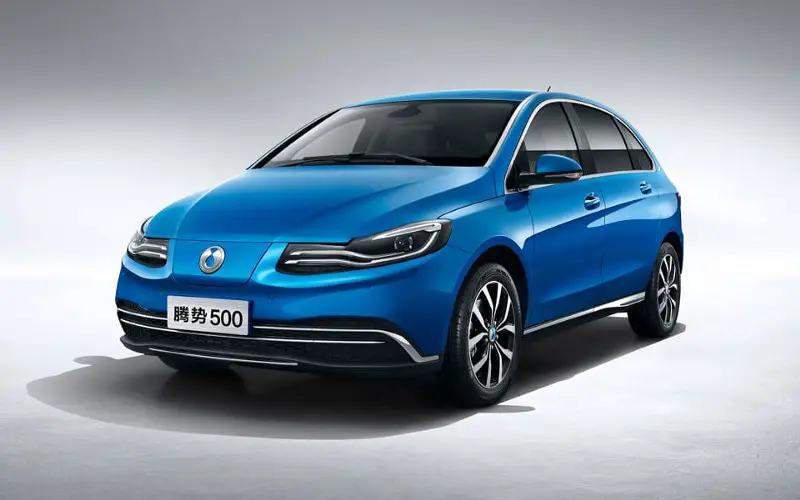 The Denza is fitted with a 115 hp electric motor that produces 214 lb-ft of torque and tops out at 93 mph. Charging its batteries takes up to seven hours using a 220 volt charger this time can be shortened if you use a fast charging charging stations .The Denza 500 is equipped with a more energy-dense 70 kWh pack. The car is light and the electric range can be improved to 500 km , the car can stand harsh conditions to as low as 40 degrees Celsius.Vehicle range is up to 310 miles. Acceleration is 100km/h (60 mph) in 10.5 seconds.
The car has spacious cabin, seats five and offers 16.2 cubic feet of trunk space. Inside and out, it is easy to find components from the Mercedes-Benz parts bin. The features of this car include leather seats, 18-inch wheels, upgraded audio system, adaptive HID xenon lights and navigation system.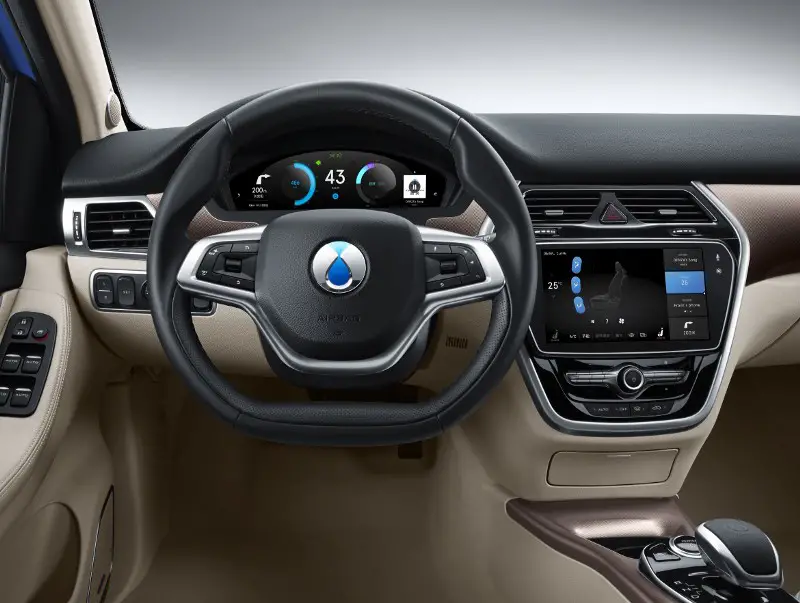 Inside, the cabin gets a larger nine-inch touchscreen infotainment system encased in a hexagonal frame. It features upgraded connectivity services with smartphone pairing function, and it works with the Denza smartphone application as well. Via the app, users can make use of their WeChat account and the GPS navigation system to quickly locate over charging stations.
For the driver, there's a nice two-spoke steering wheel with volume and cruise control buttons, behind which rests a full colored digital instrument cluster. It displays battery charge level, EV range, GPS navigation as well as multimedia information. Down the centre tunnel is where you'll find the start/stop button, Sport mode switch and electronic gear lever.
Price: $47,600
Join the newsletter to receive the latest updates in your inbox.