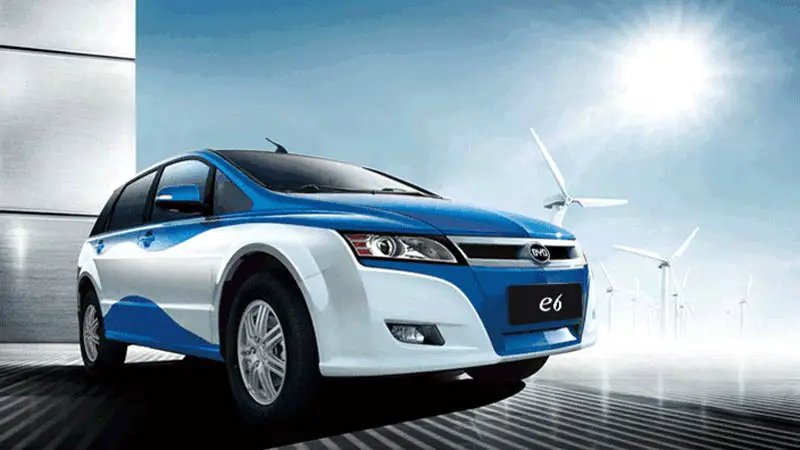 Asian carmakers BYD and Toyota are teaming up to develop electric cars and the batteries to power them by 2020.
This agreement form the two companies will see electric sedans and low-floor SUVs developed by the two companies, which will then be launched in China under the Toyota badge early next year.
BYD is one of China's electric car makers, and no doubt Japanese carmaker Toyota hopes that the partnership will strengthen its position in what is one of the most lucrative electric car markets in the world.
Toyota, which has enjoyed longstanding success in the hybrid market with its Prius, Corolla, and Camry, has been holding back from embracing the shift to plug-in electric vehicles.
This latest deal with BYD shows at the very least another example that it is finally seeing the light, with a recent deal that will see Toyota also develop battery electric vehicles with fellow Japanese carmaker Subaru announced in June.
The deal with BYD, however, highlights the Chinese carmaker's history: founded in 1995 as a battery maker, the company evolved into an energy solution company that not only makes small and large-scale batteries but also electric vehicles.
In the first quarter of 2019, BYD posted a 749.7 million yuan ($A155 million) profit. Worldwide, BYD has ranked number one for battery-electric and plug-in hybrid vehicles since 2015.
The partnership follows the lead of other carmakers making similar deals, casting down the gauntlet of competition in a bid to mitigate the costly task of battery and electric drivetrain development.
Join the newsletter to receive the latest updates in your inbox.