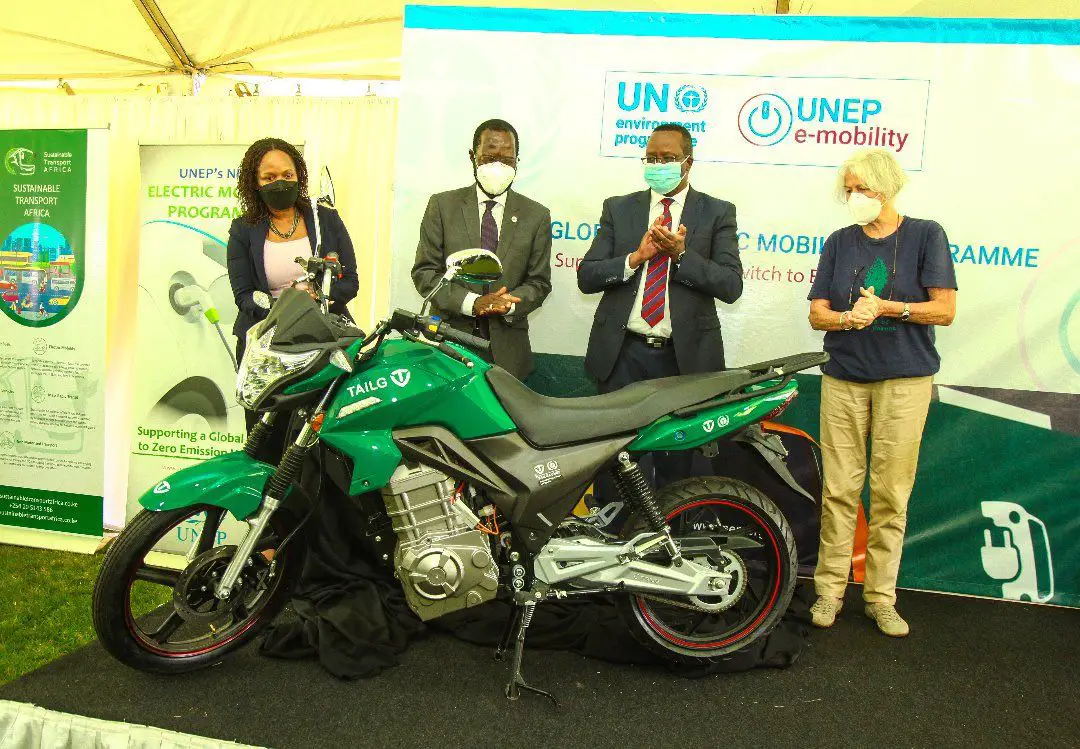 E-bikes are a good way for you to get out there and improve your fitness, especially if you're not used to riding long distances, or you're growing older and can't put out the same power as before. Having a little extra assistance also means that fewer fit riders, or those hampered by injuries, can keep up on social group rides.
Not only do they help to improve your physical fitness, but e-bikes contribute positively to your mental wellbeing too. Meeting friends both old and new, while exploring the world by bike, is what cycling is all about, an e-bike can help you do exactly that.
Aside from improving your health, e-bikes are also fantastic, hassle-free commuters. There's nothing worse than turning up to work in the morning out of breath and sweaty. E-bikes remove this problem thanks to their powerful motors and juice-filled batteries, allowing you to glide to work without ever having to break a sweat.
Perhaps you might be thinking only electric vehicles have gone mainstream in recent years. More electric motorcycles are entering the market and piquing the interests of the most loyal fans of combustion-engined motorbikes.
You are reading this article because you have an interest in clean transportation and love for electric motorbikes. Electric transport is the future, as we continue with the journey of electrifying the world, the ICEs will be phased out in some few years to come.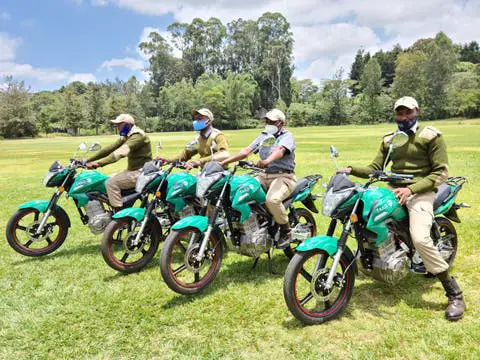 Electric motorcycles are becoming accessible to consumers and they come in various formats, therefore, time to start thinking about the future of your transportation. Electric motorcycles are affordable, cost is always one of the fears that hinder the majority of the people from adopting EVs, therefore, have no reason not to switch to electric vehicles or motorcycles.
The e-bikes are a reasonable prospect for many fans of two-wheeled transport. With an increased uptake of electric motorcycles, consumers will likely see the price increase plummet even further, making e-bikes virtually accessible to everyone. It is possible to buy stylish accessories because there won't be any change in demand for motorcycle accessories as the prevalence of e-bikes increases each year. This means you can still buy all the cool things you want irrespective of what powers your two-wheeled machine.
There is a difference in the plugs, for example, if you want to buy a BMW motorcycle you can still buy branded helmets or use the existing accessories like that of GP satellite navigation devices with an electric motorcycle.
Range anxiety should not bother you when you buy a motorcycle, because there are several EV charging stations that you can use, maybe you are thinking which charge stations? the answer is the same charge stations for electric vehicles are used for the e-bikes. Furthermore, if the battery is almost empty, it will take just two hours for a complete charge, depending on the bike's onboard charger and the external charger you use.
The lack of engine noise equals a strong case for the electric motorcycle's future, addressing the primary objections to bikes in both urban and off-road environments. They also offer a compelling case for commuters to switch from two wheels to four; doing so will save them money on gas, time spent in traffic and reduce their impact on the environment. Since motorcycles are so much lighter than cars, they don't use huge, expensive battery packs that require an overnight charge. Plus urban commuters or off-road riders typically travel much less distance than cars so shorter ranges aren't that much of a compromise.
In Kenya, a pilot project for e-bikes is a move to help curb the polluted streets. Several stakeholders are joining hands to see it coming into visualization.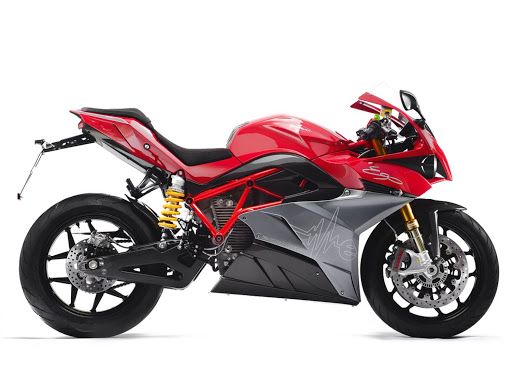 Types Of Electric Bikes
E-commuter-These flat bar bikes are designed for flying around urban areas and busy city streets. With comfortable, upright geometry, they're ideal for long days in the saddle spent cycling to and from work. The batteries on them are often quite big and hold a lot of juice, allowing you to zip around the city completing errands all day on a single charge. They're also easily removed, giving you the option to detach them and take them to work for a recharge.
E-MTB- They aren't just incredibly fun for casual riders, pro enduro riders use them too, especially in training so they can focus their effort on flying down the descents. While they may be a little heavier than normal MTBs, E-MTBs are just as confident when descending.
This extra weight matters little when you've got a powerful motor underneath you. As you approach a climb just choose an assist level and start pedaling, you'll fly up the incline without having to expend any unnecessary effort. All of the energy you save can then be channeled into the more important stuff, like sending it down gnarly descents.
E-Road- These bikes are incredibly efficient climbing machines, combining a lightweight design with a powerful motor to rocket up the world's toughest and most grueling climbs. They feature all the same aggressive road geometry as your average road bike, making them demon descenders and speed machines on the flat too.
These bikes are the perfect choice for older or fewer fit riders looking to join in with their local club and weekend group ride, giving them the power they need to ride with the fastest and fittest.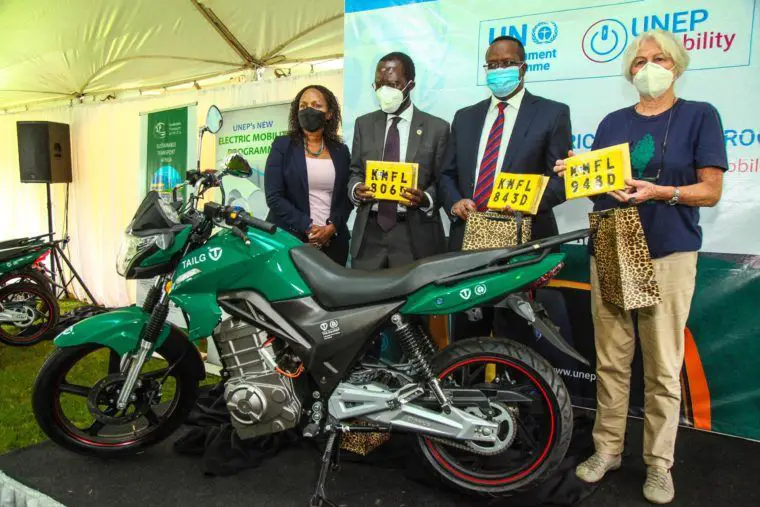 E-Bike Maintenance
Sometimes a misconception regarding e-bikes is that they're notoriously difficult to maintain and repair, therefore need expensive assistance and help from professionals to keep them running smoothly.
This isn't the case, e-bikes are just as durable as normal bikes, meaning only a periodic service of the bike's main mechanical parts like the chain, gearing and brakes is the only thing you need to do. If you do have a machine that is too much for yourself to handle, or your motor or battery has packed in and needs a service, then don't be afraid to bring the bike down to one of our stores and get it checked out by our mechanics.
Batteries
The size and quality of an e-bike's battery will ultimately determine how far it can travel on a single charge, and how far you can push the motor on certain sections of a tricky route. Hence, knowing the battery type is very important. Most batteries are given a power rating in Wh (Watt-hours) which can give you an idea of how far your bike will travel on a single charge using full assist mode.
Most e-bikes come complete with a heads-up LCD on the bars which will show you your battery's charge level as you ride, telling you just how much, or how little, you have left to get you home. These little screens will also show you other handy metrics like power outputs, assist levels, speed, time, and distance, plus a whole lot more.
Recharging your battery after a long day's ride is incredibly simple, just remove it from the frame and plug it into any mains power socket. Charging times may vary depending on the type of battery on your bike, but most modern e-bike batteries take just three to four hours to fully recharge.
Join the newsletter to receive the latest updates in your inbox.