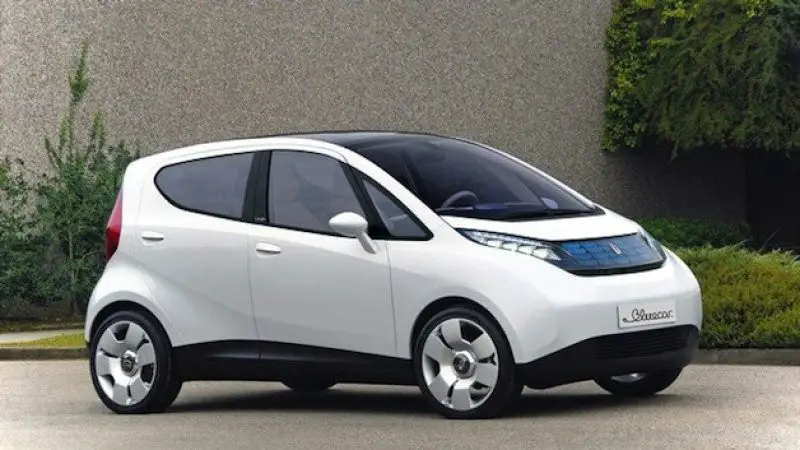 Electric cars keep getting cheaper and fast, one easy way to drop the purchase price of an electric car is to drop its battery pack. Naturally, an electric car needs batteries to run, but if the batteries are leased rather than bought, the market opens up to a lot of people who simply don't like shelling out a lot of cash up front.
The Bluecar is a small four-seat, three-door electric car supplied by Bolloré, designed by Pininfarina and manufactured by Cecomp in Bairo, Italy, under a joint venture owned by Bolloré and Pininfarina called Vehicule Électriques Pininfarina Bolloré (VEPB).
The car has a 30kWh lithium metal polymer (LMP) battery, coupled to a supercapacitor, that provides an electric range of 250 km (160 minutes) in urban use and 150 km (93 mi) on the highway at a maximum power of 50 kW. The maximum speed is 130 km/h (81 mph) and the battery weighs 300 kg (660 lb). The batteries are made in Bolloré owned facilities in two locations, one in Brittany, France and the other in Montreal, Quebec, Canada.
Price is 12,000 Euros
Join the newsletter to receive the latest updates in your inbox.