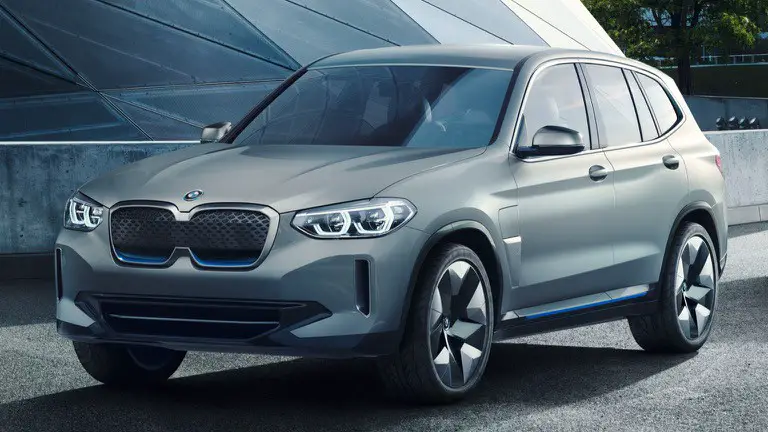 The iX3 brings BMW's new battery and powertrain technology which will be a 70 kWh battery pack, more than double the current biggest BMW battery being the 33 kWh pack in the new i3. The 70 kWh battery pack debuts in the BMW iX3 and it will be the brand's first ever long range electric vehicle.The BMW iX3 will make 270 hp and a total range of 249 miles. While 249 miles is not exactly cross-country capable, it's more than enough for the standard customer daily.Thanks to 150 kW charging, the BMW iX3 won't leave you stranded for hours while you sit around, waiting for it to charge. With 150 kWh, it's said that it can charge almost 100 percent in just 30 minutes.
BMW's new generation electric motor is rated at a claimed 266 bhp. The iX3 comes with dual-motor, all-wheel-drive drive train, total system power could come in at 532 bhp. A claimed range of 249 miles under the tough new WLTP regulations is touted, which is on par with Audi's e-tron but behind the Jaguar I-Pace. A 75 kWh Tesla Model X 75D claims 259 miles.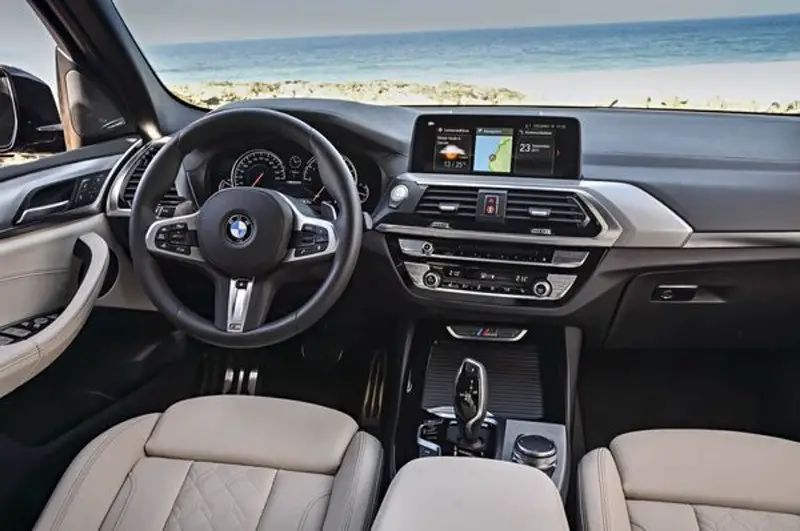 The design of the iX3 is a modifies car compared to the regular X3 with a number of unmistakable electric car styling features. The charging port sits behind the left side front wheel arch, while fresh side skirts and a new rear bumper complete with an eye-catching diffuser arrive, both sporting trademark BMW i blue accents. It rides on a set of bespoke, lightweight wheels, which BMW says have been designed to be as aero-efficient as possible.These blue accents continue across the car's body on the side skirts and rear diffuser, both of which are also finished in gloss black, as is the front grille, which acts as a direct contrast to the Moonstone Silver matt exterior paint finish.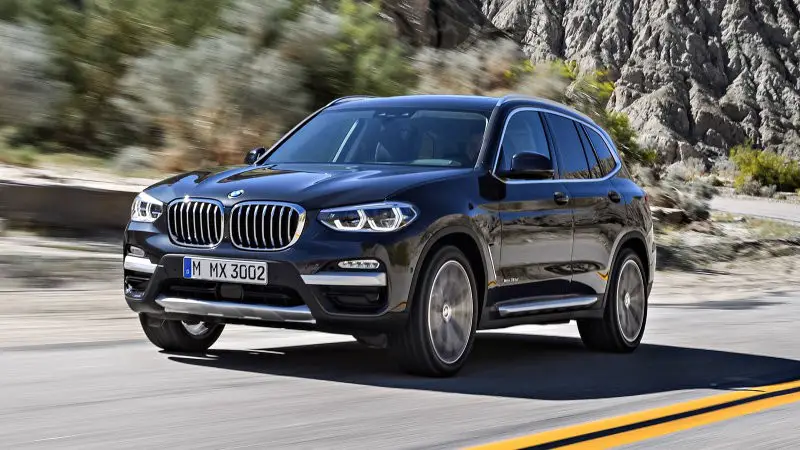 It has also been fitted with light alloy wheels, which have been designed for aerodynamically optimized design to improve the car's range. It is a fully-fledged sports activity vehicle and should offer the same level of practicality as the combustion-powered variant, if not a little more with the battery pack mounted to the floor, freeing up room inside the cabin.
The overall changes compared to the regular car aren't numerous then, but BMW says that these sorts of tweaks are to be expected going forward in its future electrified series models. iX3 features BMW's latest and fifth-generation eDrive electric technology, grouping the electric motor, transmission and power electronics into a new, separate electric drive component. Latest systems comes in the form of more powerful, denser batteries, saving weight and serving up packaging advantages.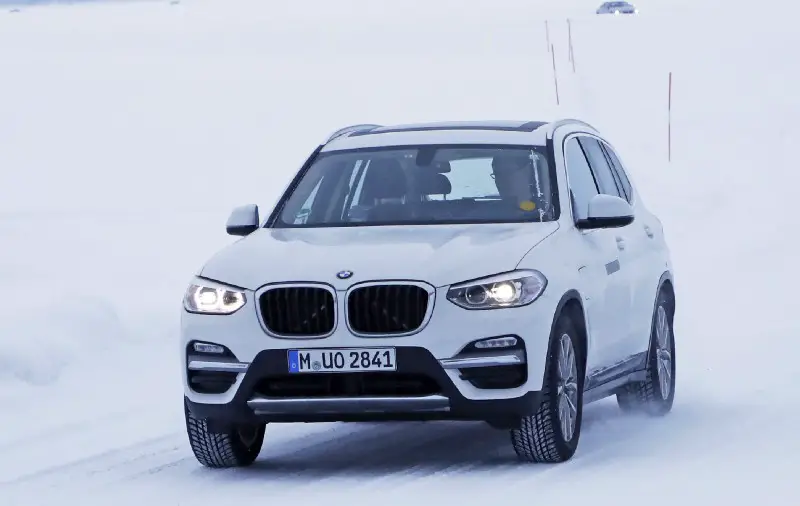 Compared to the Audi e-tron, the iX3 is ready to support 150kW fast charging thanks to clever battery cooling and temperature control tech. It means that an 80 per cent recharge will be possible in less than half an hour, when plugged into a charge point capable of delivering the voltage.The iX3 therefore is an upgrade in BMW's electric car story, as unlike the i3 and i8 it's a fully-fledged i model based on an existing car in the firm's line-up. With BMW having trademarked iX1 to iX9 it could be the first in a broad line up of all electric BMW SUVs.
Join the newsletter to receive the latest updates in your inbox.