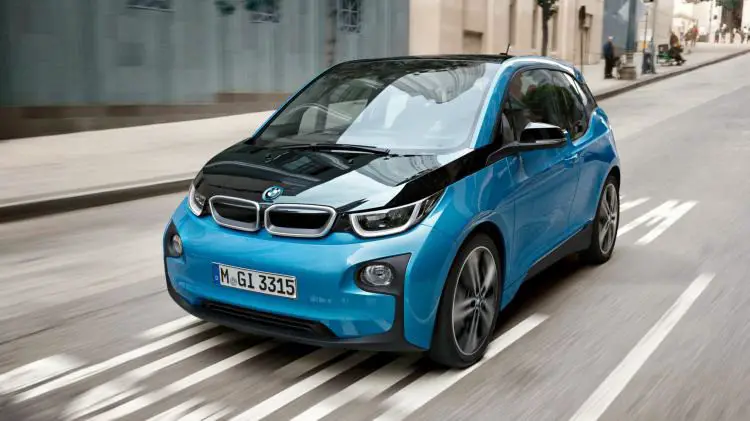 BMW unveiled the i Vision Dynamics concept coupe at the Frankfurt Motor Show in 2017. It previews a mid-sized saloon car, in the BMW i range that's likely to be called i5 when it launches in 2021. It's bigger than the company's 3-Series saloon, but smaller than a 5-Series and designed to sit between the i3 and i8 in the electric BMW i range.
The family-sized car will be capable of reaching 60 mph in under 4 seconds, go on to a speed over 120 mph and be able to last up to 372 miles on a single charge.
After all his company has been making electric cars since the Mini e back in 2009, and the new car will have BMW's fifth generation of battery and motor.That gives it, he says, a range of 700km (440-odd miles) on the realistic WLTP drive cycle, or "at least 800km" on today's hopelessly optimistic test.
The 'i5' design, has been influenced by the Vision Next 100 concept from 2016 .The i5 concept's elevated roofline is borrowed from the i3 hatch and incorporated into a longer, liftback body style, not dissimilar to those of the 5 and 6 Series GT models.
From the placement of its handles, it appears the rear doors will hinge from their trailing edges. BMW uses this 'suicide' door configuration in the i3, and by removing the B pillar, it opens up a larger aperture for easier rear seat access.
Reports suggest the i5 concept will boast an electric range of between 500 and 700 km on a single charge, though no information regarding technical detail has been released so far.Only a few models are known, including all-electric Mini and X3 models, and the BMW iNext, which is rumored to be a range-topping, fully autonomous SUV for the electric sub-brand.
Price is approximately $70k .
Join the newsletter to receive the latest updates in your inbox.