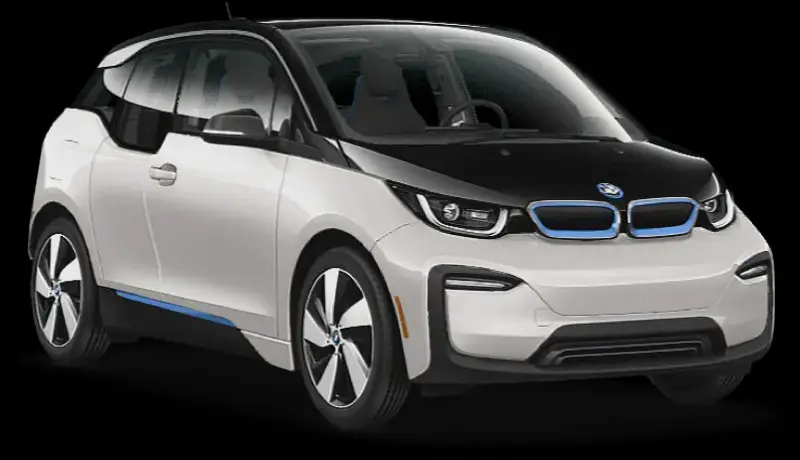 The BMW i3 is the fifth model of the BMW model. The i3 is quite lightweight for a battery-electric car, abetting its agile nature and quick acceleration. Its material is polarizing but looks like any other car in the market on the road with a cabin striking up scale.It's functional, too, with a breezy, spacious feel and easy backseat access thanks to the rearward-hinged rear doors. These doors can turn into a bit of a hassle in tight parking lot quarters.
The i3 is powered by a synchronous 125 kW electric motor with an output of 170 hp and 184 lb.-ft. of torque. This produces acceleration times of 0 to 62 mph in 7.2 seconds, and 50 to 75 mph in 4.9 seconds for rapid passing. A single-speed transmission transmits power to the rear wheels, providing an uninterrupted rush of power from a standing start all the way to its efficiency-limited top speed of 93 mph. Energy is stored in a 33 kWh lithium-ion battery pack.
It also has more powerful electric motor, a sport-turned suspension and wider tires for improved performance and handling. The range extender weighs 122 pounds , so it takes 7.4 seconds to get to 60 mph. The quick, responsive steering and a short wheelbase add up to an ultra-tight turning circle and excellent city maneuverability . It has a range of 186 miles and 300 km on a single charge.
Battery options
60 Ah
94 Ah
94 Ah w/Range Extender
Charge time
less than 30 minutes at public DC
less than 40 minutes (0–80% charge)
18h at 110V
3 to 5h at 220V
0.5 to 0.75h at 440V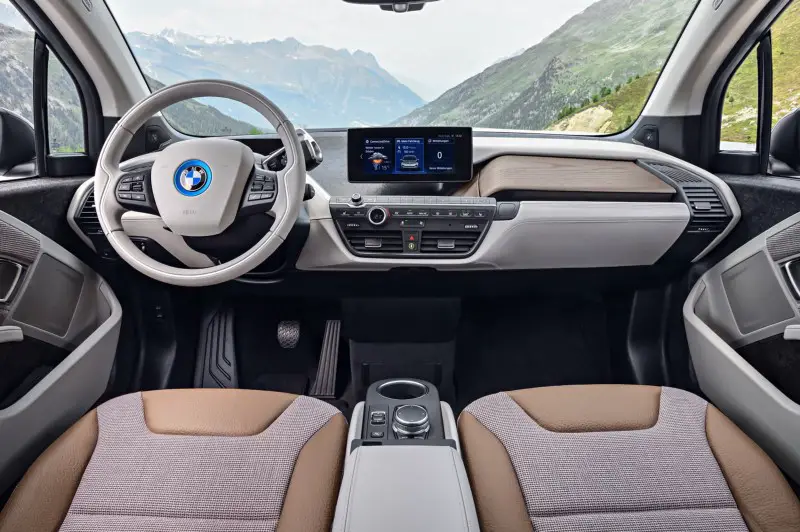 The i3 has comfortable seats, and the ride has advanced level of polish that you do not expect to find in such a small car. The climate system works pretty well and is easy to use, cabin is quiet until the battery runs down to zero. The leather seats have adjusters to save weight and electricity. The seats are thin and firm and have arm rest to provide comfort . The rear seats are also decent and comfortable. The i3's carbon-fiber structure is rigid which eliminates shudder and shake on rough roads. The suspension absorbs roads imperfection and potholes.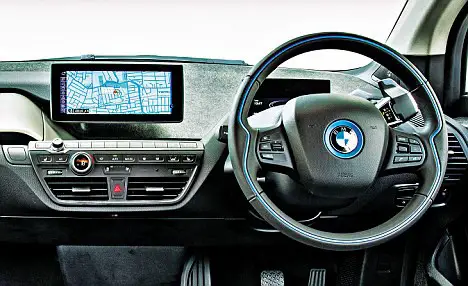 The i3 interior has a friendly cabin . The slightly elevated seat position makes for easy access, the reverse-hinged rear doors open wide to admit passengers or packages. But these can be tricky when backseat passengers are off-loading in parking lots because of the corral effect. There is legitimate room for four adults to fit comfortably inside the i3, with adequate leg- and headroom all around.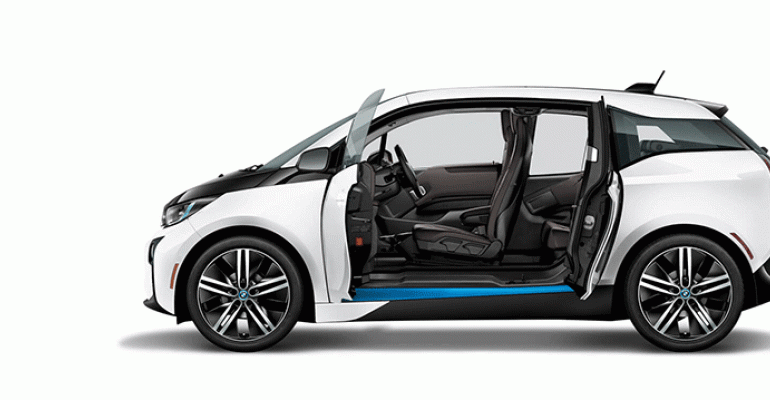 The new iDrive system offers Apple CarPlay. The optional Harman Kardon system produces quality sound, though some may find it lacking in bass. Also, there's no AM radio tuner. The navigation system is easy to operate and allows destination input through voice, rotary dial or by touch pad character recognition. Bluetooth and USB connections work as expected, and you can navigate to your music or other genres such as audio books and podcasts with the iDrive controller. You also have access to your smartphone's voice command through the car's voice control button by holding it down for about 4 seconds.
The BMW i3's GPS-based navigation has been integrated with vehicle drive system. It gathers data on charge level, traffic, area topography and driving style to plot the most efficient route to an objective. It will even suggest subway or rapid transit options that can get owners to their destinations faster. The navigation map can receive over-the-air updates.
The BMW i3 can also be synced to a smartphone. The BMW i Remote app lets owners remotely check battery charge level, control automatic charging, pre-heat or cool the interior, and sync destinations. Unfortunately, there is no in-car wi-fi. Also missing from the BMW i3 are any of the accident prevention systems that are now appearing on many mass market cars as standard equipment. There's no Automatic Emergency Braking, no Lane Departure Warning, no Smart Cruise Control, no Blind Spot Detection, no Rear Cross-traffic Alert, and no Lane Change Assist.
The price is $45,445
Join the newsletter to receive the latest updates in your inbox.