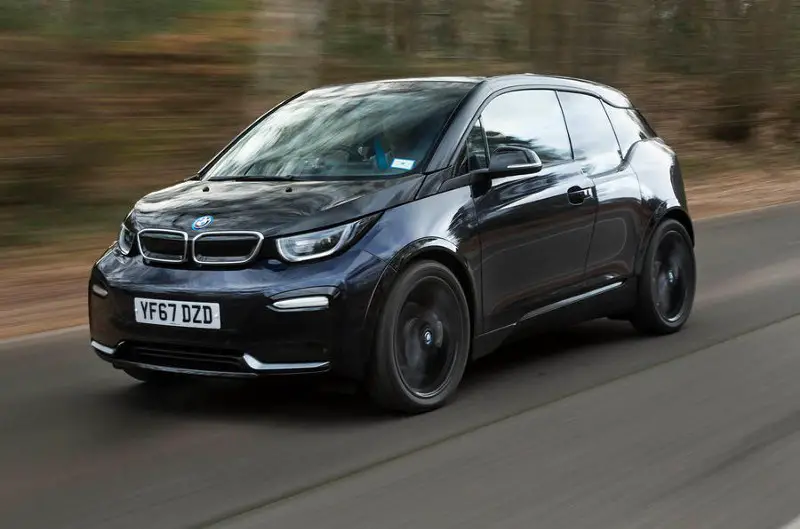 The i3 is an excellent and quality car for your daily routine activities. BMW claims a 195-mile range , it has acceleration of 0–62 mph in 7.2 seconds.If there's one thing BMW's designers haven't done with the i3's styling, it's play it safe. You can immediately tell that the i3, unlike many electric cars the i3 has been designed from the ground to up to look as something new and different. It has none of the compromises that electric cars suffer from , i3 uses hi-tech construction techniques to ensure both strength and low weight. The i3 is good and fun to drive,while compact dimensions and nippy performance make it a great city runabout.
The interior has unique style unlike other cars -natural textile and materials- the inside. The car has a range of 195 miles, thanks to the 33 kWh battery capacity , this car can therefore handle the everyday commuting.Charging the battery takes 9- 10 hours to achieve 80% using the standard charger and only 40 minutes using a 50 kW charger.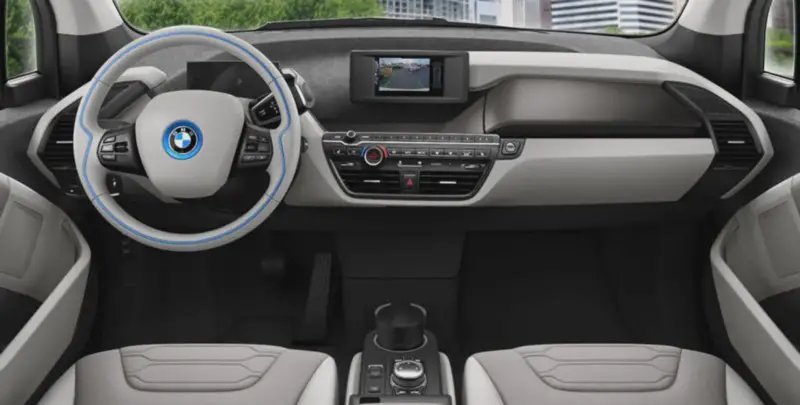 Every i3 is a pleasure to drive and just as enjoyable for passengers too, thanks to an interior that matches the space-age exterior looks. Some of the features include flat floor, rear doors that hinge from rear than front. Underneath the i3 is made of carbon fibre a material that is light and strong.This car comes with a list of standard equipment such as sat nav, automatic headlights and wipers, parking sensors and a DAB digital radio,it also has two colour screens that display everything from sat-nav directions to your current speed.
The i3 is a small car, you wouldn't expect limousine-like space inside and indeed there are just four seats and quite a small boot. But the interior has been beautifully designed to make the most of every inch of space and feels light and airy.
Despite the i3 being in the market for long , the i3 is still the car to die for . A generous battery life means it'll fit neatly into the daily driving patterns of many urban motorists, while the range extender gives you the scope for the occasional longer journey. You could say it makes plug-in hybrid rivals like the Volkswagen Golf GTE look somewhat old-fashioned.
Join the newsletter to receive the latest updates in your inbox.