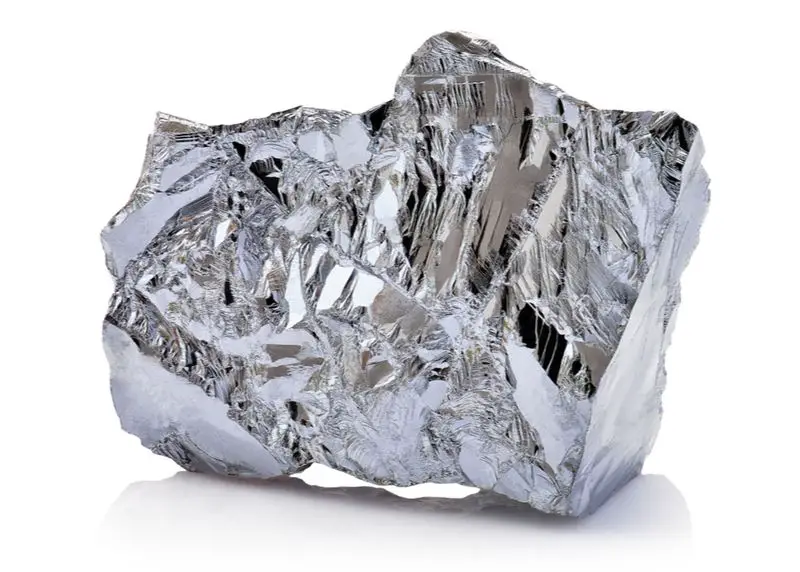 BHP has invested $50m in Tanzania's Kabanga Nickel, with a further $50m investment agreed subject to conditions, as demand for the metal used to make electric vehicle batteries grows. The investment marks a re-entry into Africa's mining sector after BHP unbundled Perth-based metals miner South32 in 2015 that operates mines in South Africa and Australia.
CEO Mike Henry recently signaled a new willingness to venture into rough regions. Kabanga, which expects to start producing in 2025, aims for a minimum annual output of 40,000 tonnes of nickel, 6,000 tonnes of copper, and 3,000 tonnes of cobalt. Demand for nickel is the main component in electric vehicle batteries and is expected to rise.
The project is a partnership with the Tanzanian government, has a 16% interest through local partnership entity Tembo Nickel Corporation. Kabanga was the first new major mining project to receive a mining license in a decade in Tanzania. Kabanga Nickel Limited is a UK-registered private company.
The company will take an 8.9 per cent equity stake in Kabanga Nickel from its initial investment and raise its stake to 17.8 per cent after making an additional 50 million US dollars investment. BHP's purchase of a stake in Kabanga values the project at 658 million US dollars. Kabanga Nickel CEO Chris Showalter said: "We are delighted to announce this partnership with BHP.
The Kabanga Nickel project, a partially state-owned venture, represents a new era of collaboration with the international mining industry under Tanzania President Samia Suluhu Hassan after an era of resource nationalism under late predecessor John Magufuli, who aggressively attempted to increase the contribution of mining firms to the Treasury.
$40m of BHP's investment will accelerate the mine's development, while $10m will be invested in Lifezone, a technology, and development company that owns a patented process to produce battery-grade metals using a hydrometallurgy technology that uses less power and produces fewer emissions than conventional smelting. Through the development of Kabanga and Lifezone hydrometer, Tanzania will have a growing role in the supply of the battery metals needed to move to a global low carbon economy.
Future investment tranches in Kabanga Nickel have been agreed subject to certain conditions, including the second tranche of $50m, while BHP has secured the rights to make further investment subject to achieving agreed milestones.
It highlights the world-class nature of the Kabanga deposit and its importance in helping meet the crucial decarbonization challenge facing the world today. "BHP is the ideal partner for Kabanga Nickel, bringing significant advantages and expertise that will enable us to move ahead with the project.
The investment reflects the project's strong ESG credentials and its role in improving environmental performance throughout the nickel value chain. BHP's investment in Kabanga Nickel comes less than a month after the commodities giant bowed out after a bidding war for Noront Resources, which owns nickel deposits in Canada. Nickel, traditionally used to make stainless steel, is also a key component in lithiumion batteries, allowing vehicle manufacturers to reduce the use of cobalt, which is more expensive and has a less transparent supply chain.
A return to Africa marks a shift in strategy for BHP, which has operated mainly in more developed countries in recent years. The company sold its last mining asset in Africa — the rights to develop an iron ore deposit in Guinea in 2019 to focus on Australia, Canada and Chile.
The EV demand chain.
The price of nickel has climbed to $20,000 a tonne from less than $14,000 in January 2020 on the back of global demand for electric vehicle batteries.
According to the data released by Fitch solution, Nickel prices are expected to reach new record highs by 2027. The data predicts a steady uptrend in prices from 2023-2027, which will then likely peak by the end of the period. However, they predict that prices should average lower this year at $17,000 per tonne compared to $18,400 per tonne in 2021. Electric vehicle sales will rise to 31.1 million by 2030, it accounts for close to a third of new vehicle sales says Deloitte.
Ref:
i) David Thomas (2022) BHP invests $50m in Tanzania nickel mine.
ii)Afro news (2022) Tanzania: Bhp Buys Stake in Tanzanian Nickel Deposit
Join the newsletter to receive the latest updates in your inbox.