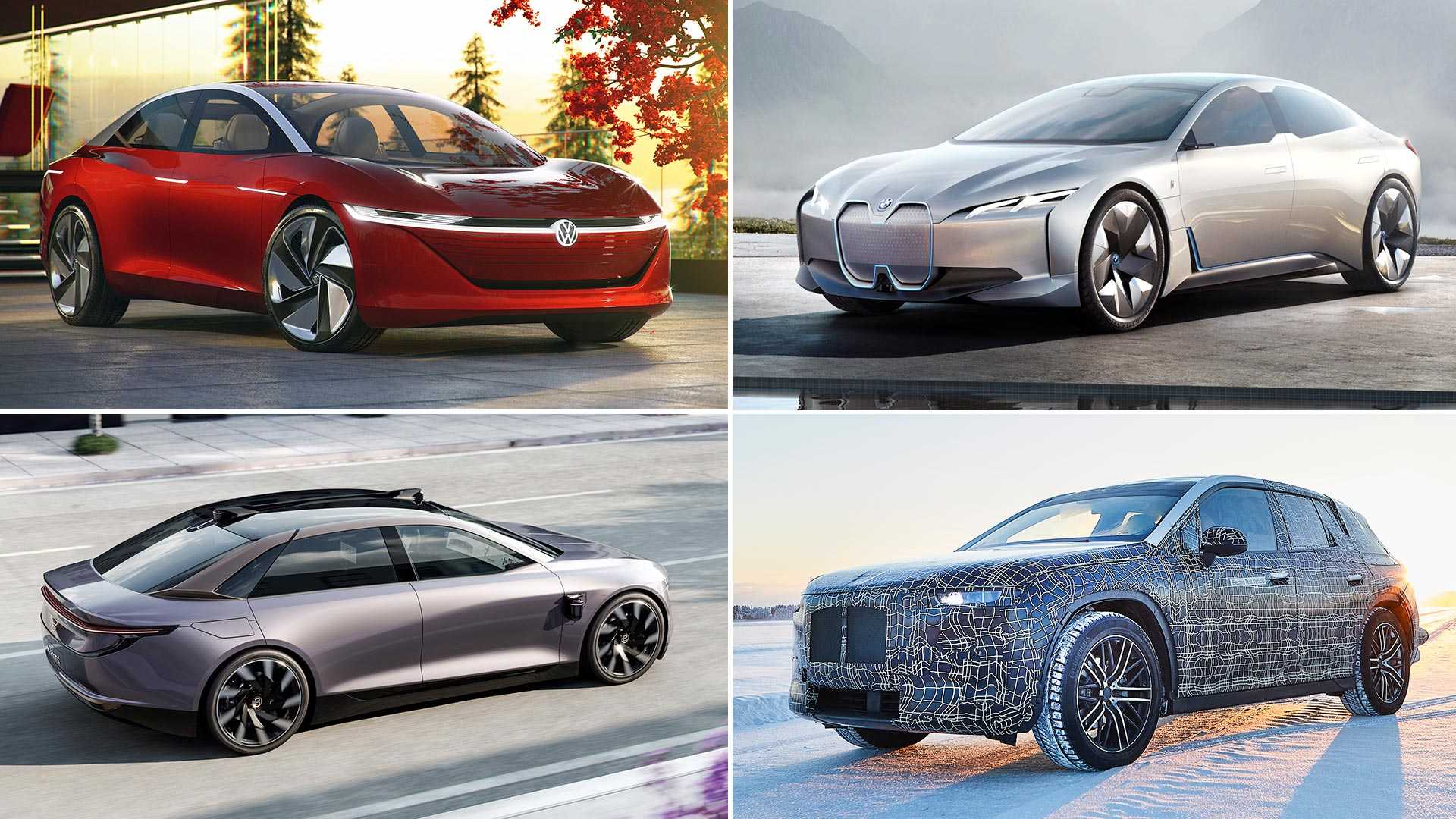 Keeping track of every new car and knowing when they're due to go on sale can be tough, especially if you're only interested in EVs.
There are so many due to arrive over the course of the next twelve months, in spite of the ongoing global health emergency, so it's worth learning how long you'll be waiting for the one you want to go on sale. 2019 saw new entrants to the category from the likes of Audi, Mercedes and MG, with major launches from well-known electric pioneers such as Tesla, Nissan and Renault all following soon after.
Audi Q4 e-Tron
German manufacturers were slow to pivot away from their traditional strengths, particularly when it comes to engineering efficient and entertaining internal combustion engines (ICE). But recently they've poured on the pace of development to catch up. Audi is a case in point, with 12 EVs planned for launch before 2025. The first of these, the e-Tron SUV is already here and the forthcoming Audi Q4 e-Tron will slot in underneath that full-size SUV with its substantial £60,000 plus price tag.
Roughly the same size as a Q5 it takes Audi's design cue like the single frame grille and muscular arches and exaggerates them to good effect. Customers can choose paint which reflects shortwave sunlight to minimize heat build-up and have the option of 25 different lighting packages. Dual motors produce 306PS (225kW) and the 82kWh battery pack should provide a 280 mile range.
Audi e-Tron GT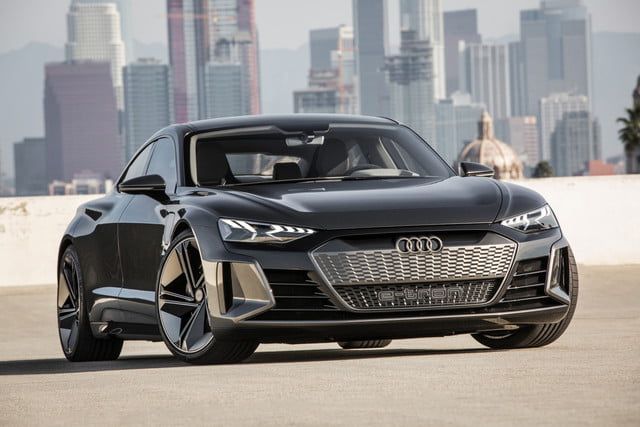 The Q4 e-Tron looks good but it's not a patch on the Audi e-Tron GT, which likewise takes Audi's established 'quattro' design language, in this case the A7, and turns it up to 11. The end result isn't far off a four-door R8 and we mean that in the best possible way.
Based on the Porsche Taycan's architecture, the GT is likely to get three electric motors for a 590PS (433kW) output and a 95kWh battery providing 250 miles of range. Audi has already teased an RS model which was used as a pace car for the Spa 24-Hours. This should top 700PS (515kW) making it the most powerful Audi ever and letting it hit 62mph in less than three seconds.
BMW iNext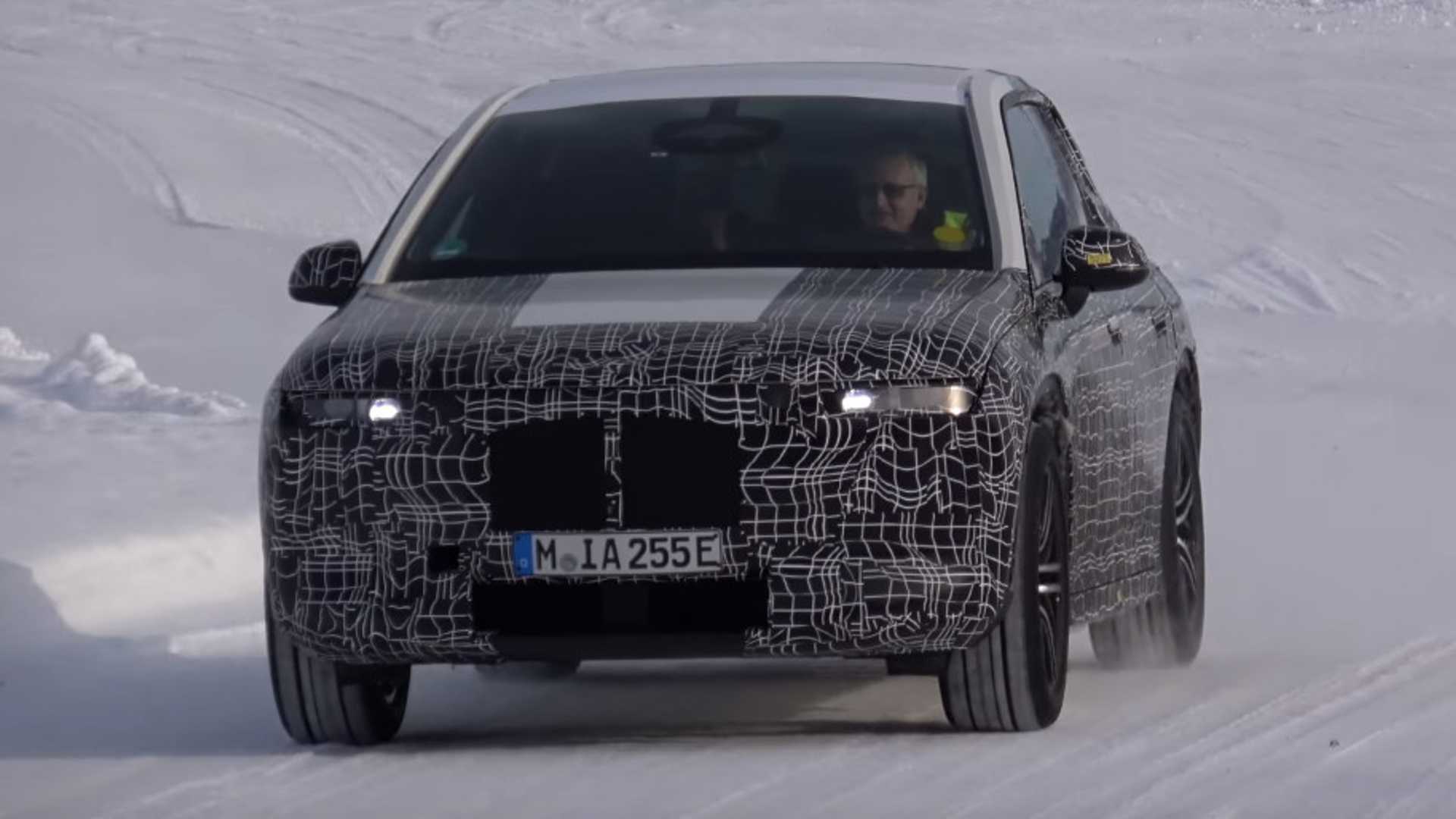 The Munich brand is taking much the same approach as its fellow Bavarians with both an SUV and a sleek saloon hitting showrooms next year. A bigger beast than the Q4, the BMW iNext is an electric alternative to the X5 and sits on a new platform capable of adopting electric or combustion propulsion and rear- or four-wheel-drive. Less radical than the Vision i Next concept the production car does still differentiate itself from BMW's ICE line-up with flourishes like the wide-spoked alloy wheels indicating its motive power. No word on how much that will be but range could potentially top 450 miles and feature rapid charging.
BMW i4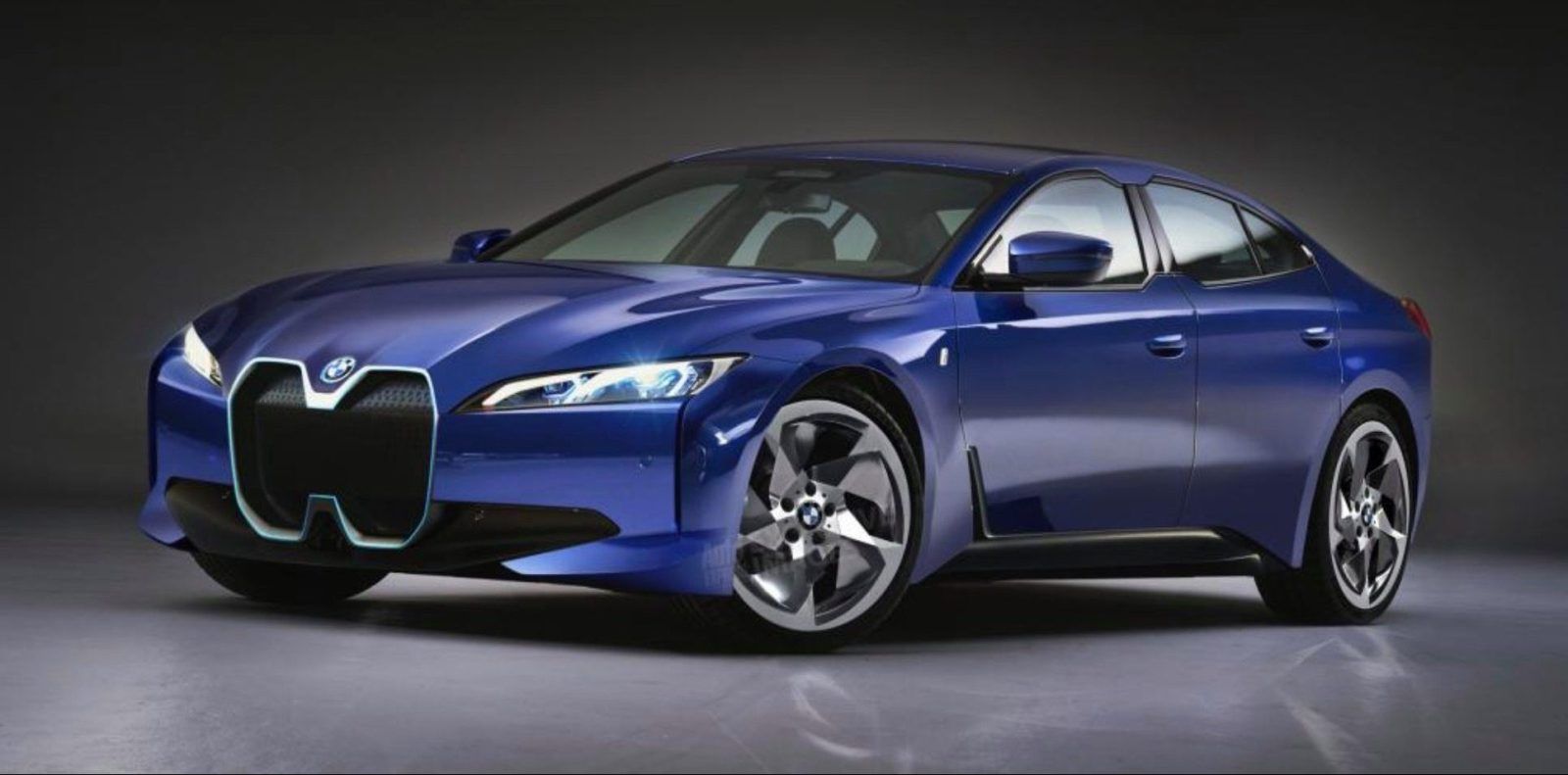 As its name suggests, the BMW i4 is an electrified variant of the new 4 Series, in particular the Gran Coupe, and is set to be no slouch with a 530PS (390kW) motor run from a 80kWh battery pack; good for a sub four-second 0-62mph time and a 370-mile range. The car will adopt the concept's curved screen which spans the instrument panel ahead of the driver and the centre console in one piece with almost all functions controlled through touchscreen tech. BMW's M-Division already has its hands on the car with a view to future performance models.
Cupra el-Born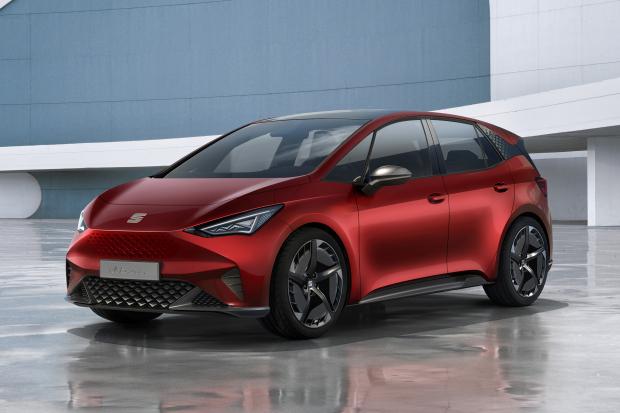 The Cupra el-Born certainly has got the hot hatch look dialed in perfectly; by which we mean it looks like it should be wearing a Peugeot badge. But that's not necessarily a bad thing. Based on the VW Group's EV-dedicated MEB platform the el-Born will use an 82kWh battery pack for a range in excess of 300 miles. The only performance figure Seat has released is a 0-31mph time of 2.9 seconds, but expect it to be within touching distance of a Golf GTI and cost a similar amount when it hits showrooms.
Dacia Spring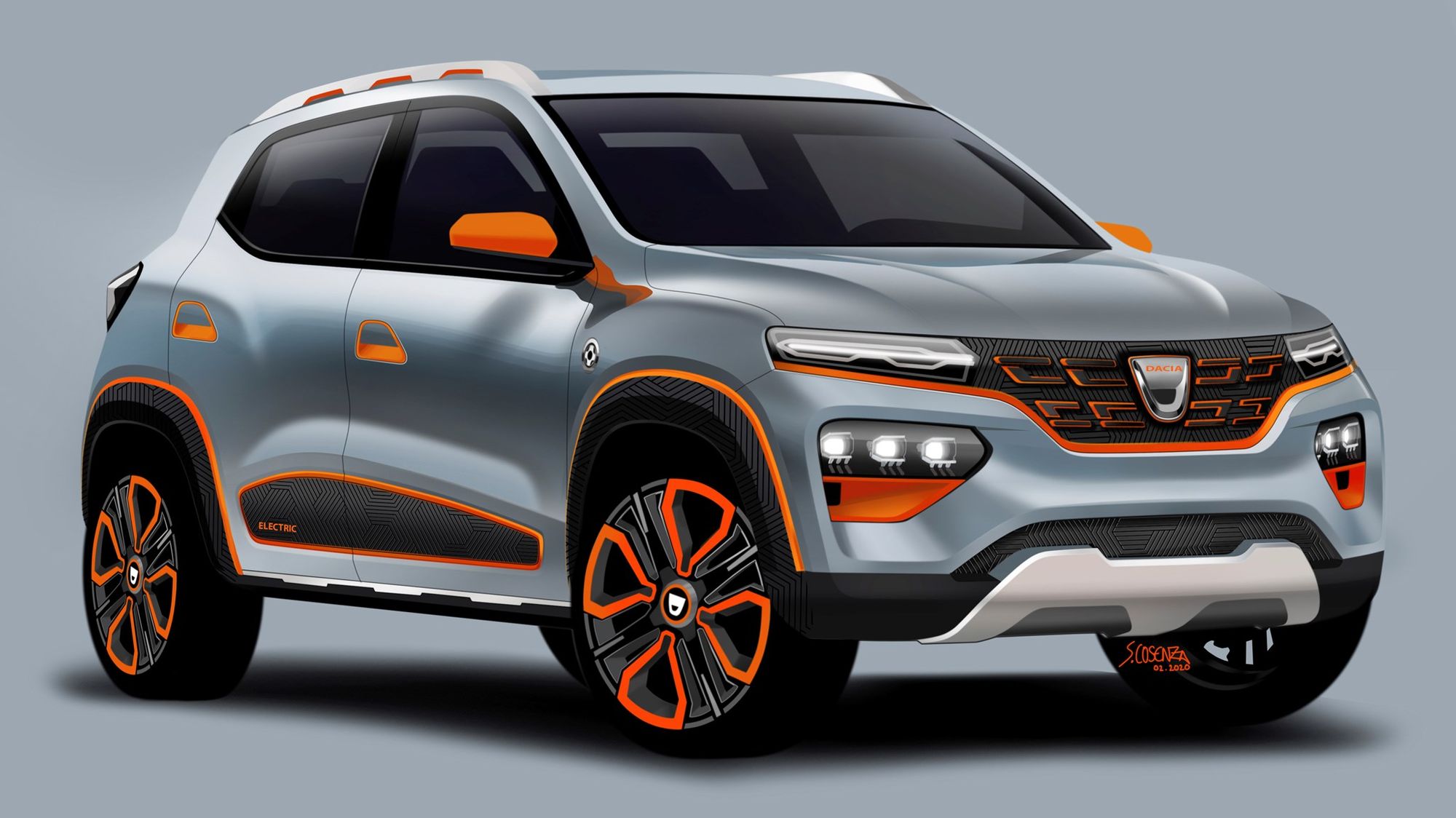 Speaking of cost, new technology always comes at a price premium before becoming more mainstream. So it is refreshing to see new EVs coming to market at more affordable price points and in the case of this Dacia appealing by the very fact of being, well, normal. The Dacia Spring is in fact barely larger than a Volkswagen Up! but looks not only appealingly chunky but also quite well finished both inside and out at least from pictorial evidence. A 43PS (32kW) motor and 26.8kWh battery pack give it a 140 mile range and 78mph top speed; perfectly sufficient for its intended city car role and it is set to be Europe's cheapest new EV when it goes on sale. And we just love the pressed steel wheels that look like alloys.
Ford Mustang Mach-E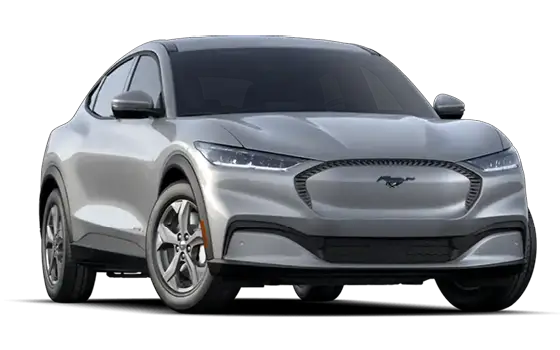 Power outputs range from 261PS (192kW) in the base single motor model to 341PS (251kW) in the all-wheel-drive, twin-motor range topper and there's a 465PS (342kW) Mustang Mach-e GT model still to come. Power is delivered in one of three modes; Whisper, Engage and Unbridled (yes, really) and, taking a cue from Tesla, a huge upright centre screen controls almost all of the car's functions although the driver does get some instruments ahead of the wheel.
Hyundai Ioniq 5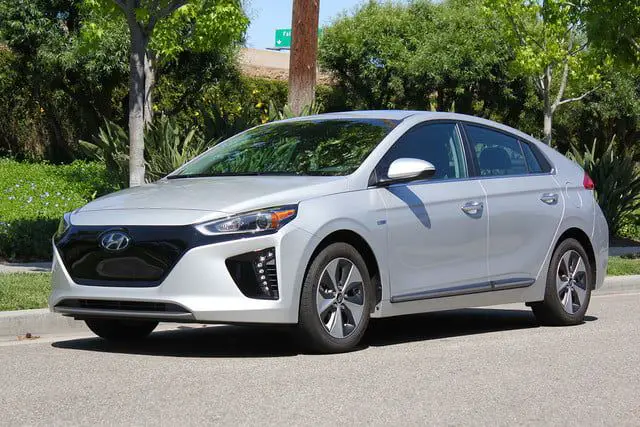 Hyundai and sister company Kia have embraced the EV revolution and used it as a way to modernize and give their product range a new impetus . The Ioniq 5 is based closely on the Concept 45 and the number references the number of years since the company unveiled its very first car, the Pony Coupe Concept. Like that machine it is a study in minimalism and clean surfaces, looking a bit like an updated Lancia Hyena albeit supersized. It is  likely to have two electric motors providing all-wheel-drive and a 300-mile plus range. But to be honest the looks have us sold regardless.
Lexus UX300e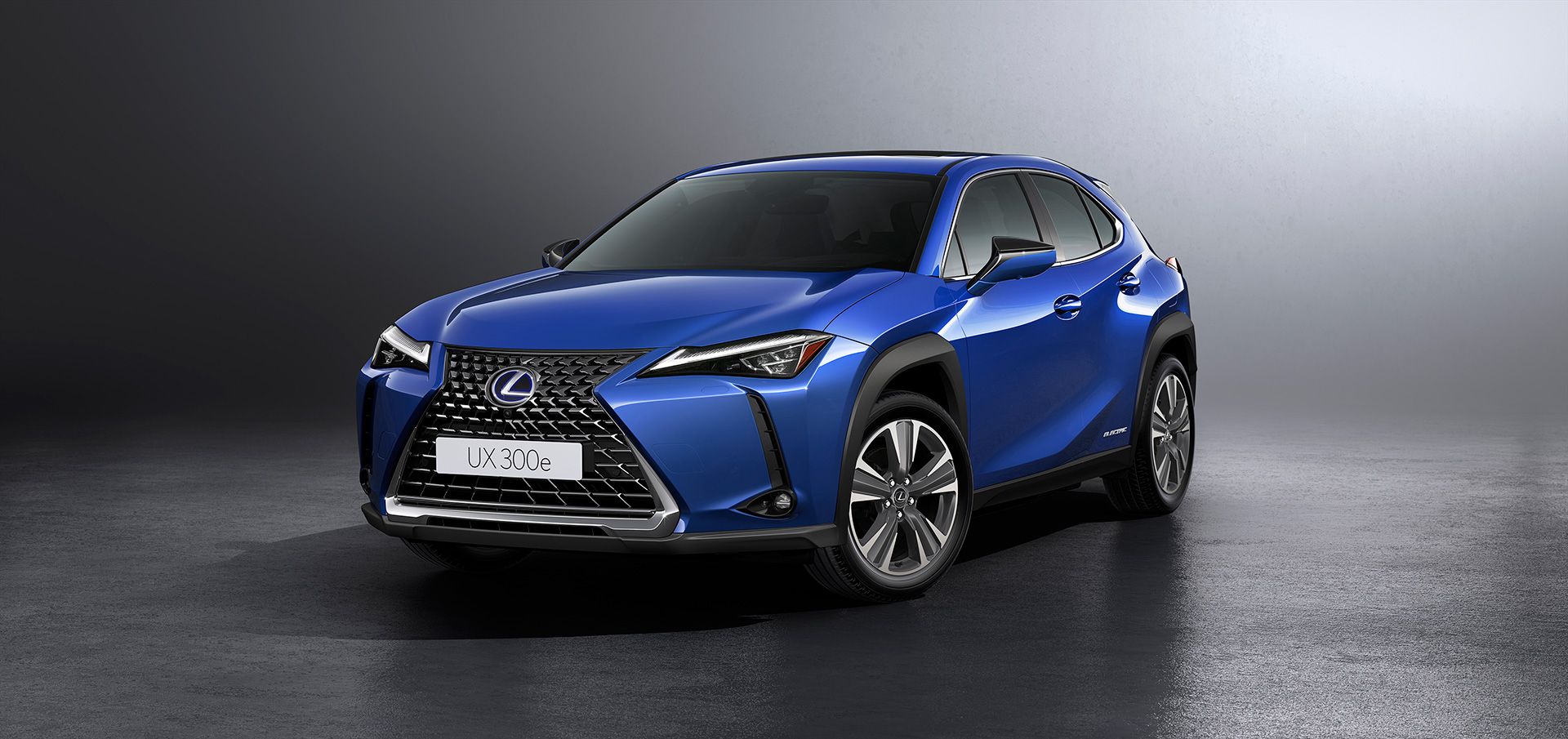 Lexus has long been championing hybrid propulsion, thanks to parent company Toyota's pioneering Prius but this is its first foray into pure electric power. A 203PS (150kW) electric motor drives the front wheels and a 54kWh battery pack provides a touch under 200 miles of range. We've actually been lucky enough to drive a pre-production model and, like everything Lexus, the UX300e just works, doing everything asked of it in comfort, luxury and silence. And will probably continue to do so for decades.
Mercedes EQB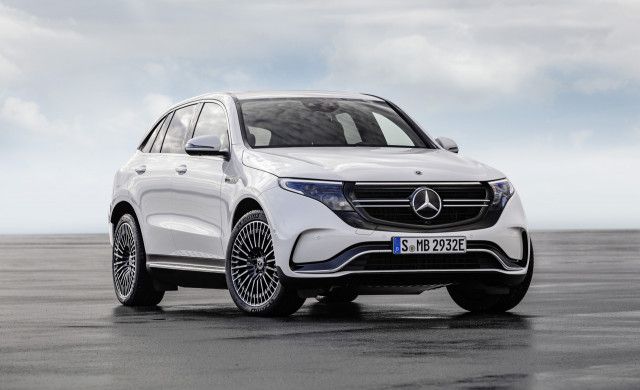 Like most manufacturers, Mercedes has seemingly picked a couple of Scrabble tiles out of the bag to represent its electric range; in this case EQ. The first of these, the mid-sized EQC SUV is already on sale and set to be joined by two smaller siblings next year. And if anyone hoped that electric cars might see the end of the SUV proliferation, sorry, their higher rooflines means they are better suited to the 'skateboard' type platforms common to EVs. The Mercedes EQB is essentially an electric version of the GLB compact SUV with twin motors for all-wheel-drive and a range of between 250 and 300 miles.
Mercedes EQA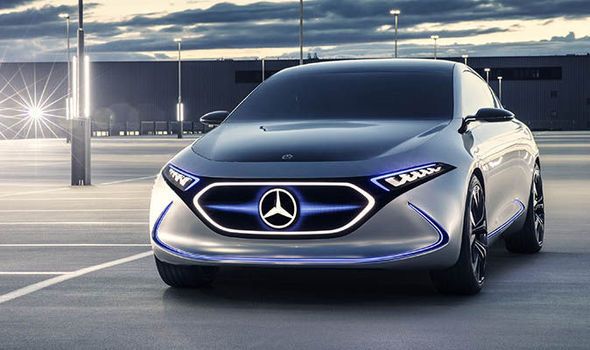 The Mercedes EQA looks a bit more interesting to our eyes since, although it is also based on an existing crossover, the GLA, its futuristic styling befits its new powerplant. It is likely to get both front- and all-wheel-drive variants and a 250-mile range to compete directly with the Volkswagen ID.3. Electric E-Class and S-Class spin-offs are also in the works.
Nissan Ariya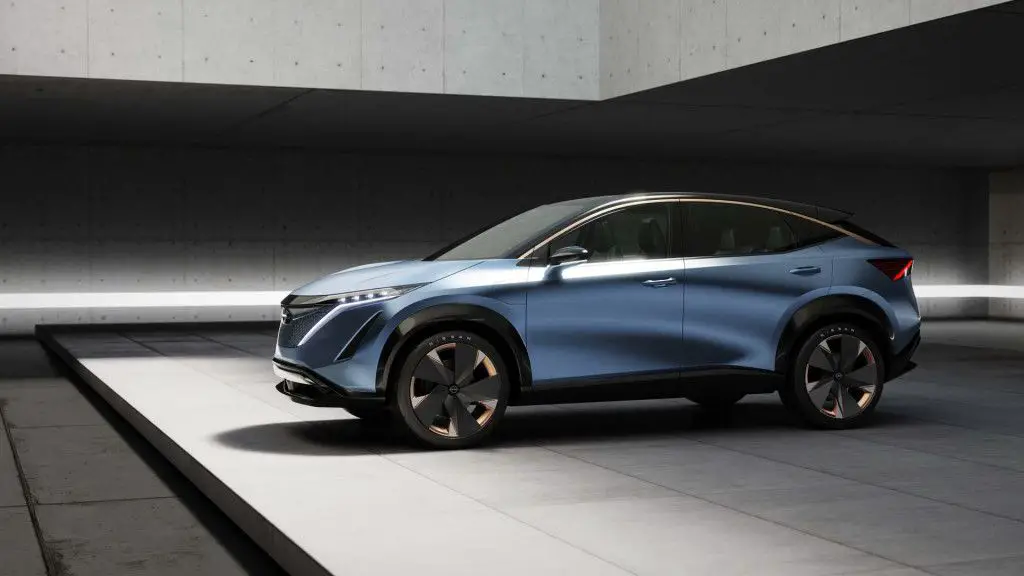 Nissan doesn't really receive the credit it deserves for the Leaf; the first practical and affordable electric car for many people. No doubt if it had raised it up a bit and put some cladding on the car it would have flown out of showrooms. Well Nissan has learned from its error and its next EV is a compact SUV with bold styling and all-important black wheel arches filled with massive alloys.
The Nissan Ariya will be available in both front- and four-wheel-drive variants with power outputs stretching from 217PS (160kW) to 394PS (290kW) and its range will, well, range from 211 to 285 miles. Like the Leaf the Ariya will be capable of 'one-pedal' operation.
Pininfarina Battista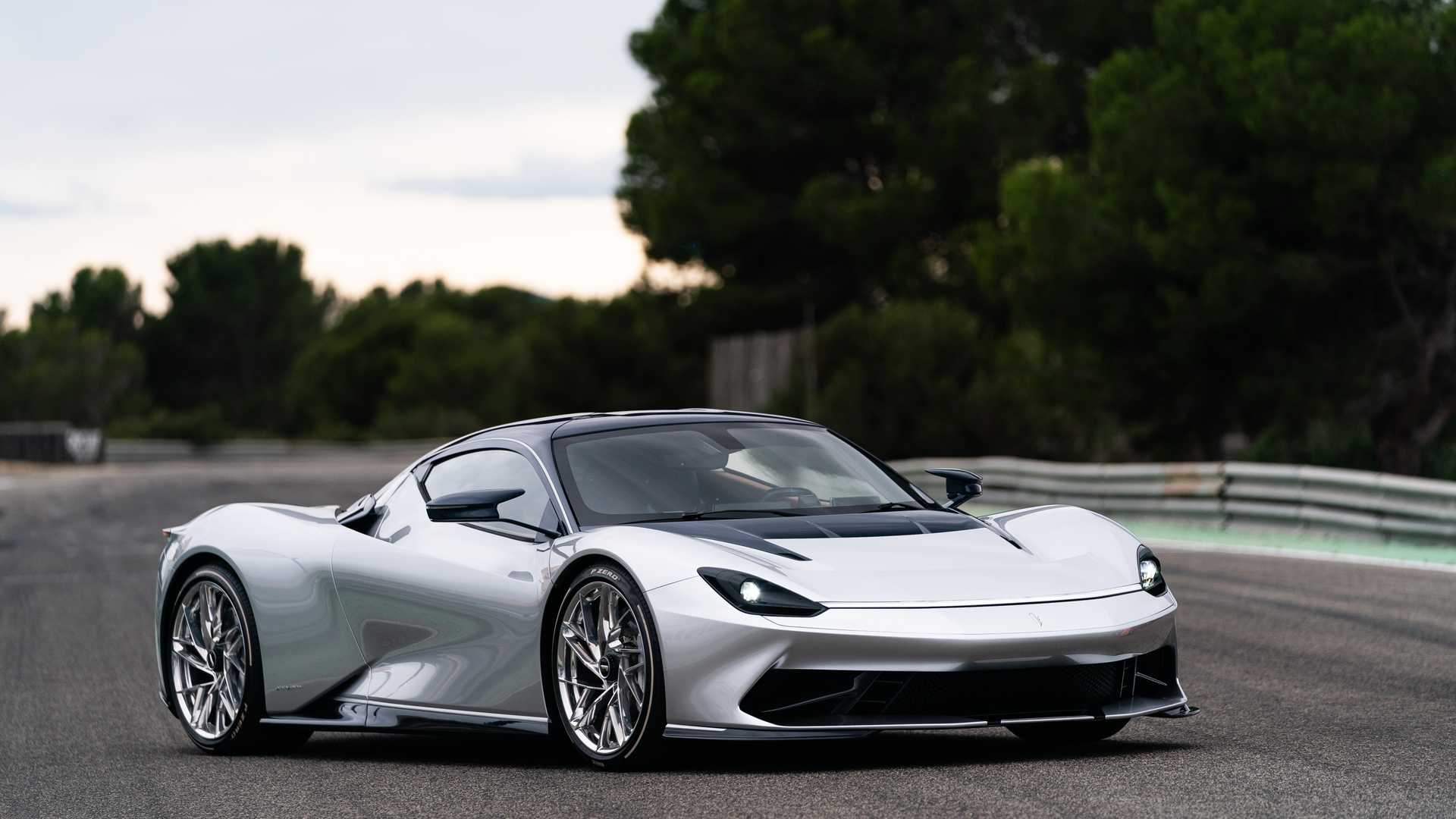 Like the Lotus Evija, which made its dynamic debut at Speed Week, the Pininfarina Battista is a 1,900PS (1,400kW) hypercar and, its maker claims, the most powerful road car ever built in Italy. A fact which we imagine may lead to some future grudges. Its ludicrous powertrain is being developed in association with Rimac and with the help of ex-F1 and Formula E racer Nick Heidfeld. Four electric motors allow single wheel torque vectoring and of course all-wheel-drive while range should be in the 300-mile region. Despite not having an oversized V12 the Battista very much conforms to the established supercar form, Pininfarina claiming it is necessary for idealized weight distribution and centre of mass. It is, of course, as beautiful as a Pininfarina car should be.
Porsche Taycan Cross Turismo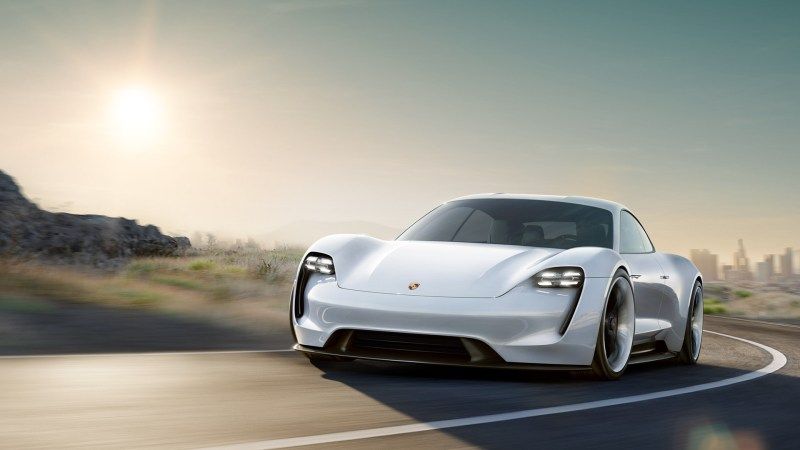 We already love the Porsche Taycan, partly for finally taking the fight to OTT Tesla but mainly for the way in which it took celebrated Porsche design and engineering cues and reimagined them for an electric future. Well the Taycan Cross Turismo looks even better.
It will receive the saloon's twin-motor all-wheel-drive setup with power ranging from 530PS (390kW) to a monster 761PS (560kW) and an 800V capable charging system able to provide a 80 per cent fill-up in less than 15 minutes. Who knew we would lust after an electric Porsche estate more than any of its other models?
Rimac C_Two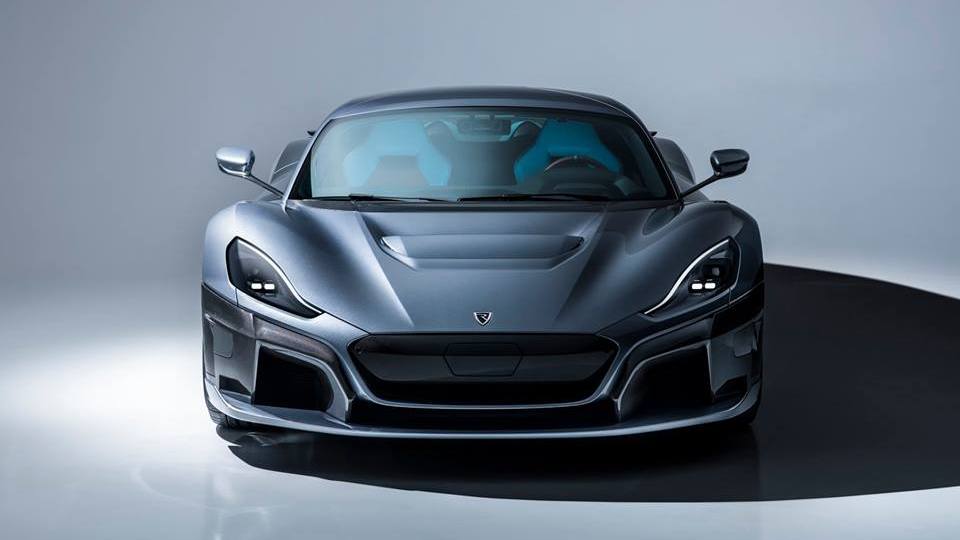 The third near 2000PS hypercar to appear this year, the Rimac C_Two could potentially be the most advanced. Its Croatian maker is a partner for the Pininfarina Battista as well as Aston Martin and Porsche but is definitely saving the best for its own offerings. Its 1,914PS (1,407kW) output comes from four motors which allow it to hit 60mph in a claimed 1.85 seconds and the ton in 4.3 seconds. A 120kWh battery pack provides a 400-mile range and thermal management allows the car to complete two full laps of the Nürburgring without any performance degradation. The car also features Level 4 autonomy – but why wouldn't you want to drive it yourself – and AI which can detect the driver's mood and adjust its settings according to whether it senses the need for a quiet commute or a mind-clearing thrash.
Skoda Enyaq iV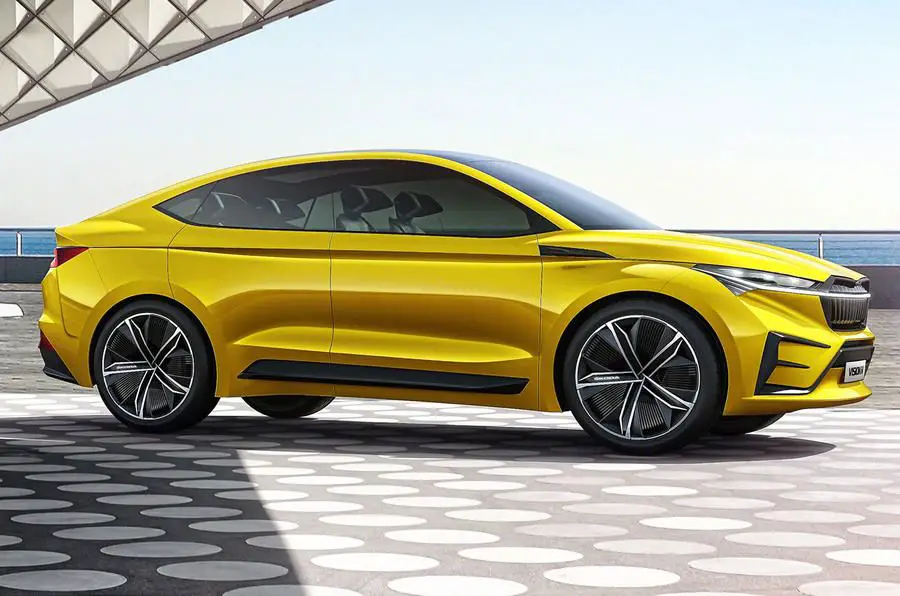 The biggest challenge with electric vehicles might just be getting designers to give up on the grille. The new Skoda Enyaq iV actually makes a feature of its not-grille with higher-spec versions available with an illuminated version that makes it look like Tron settled down and had kids. Family transport is of course Skoda's raison d'être and in that respect the Enyaq should be ideal (despite the kids laughing at the name) especially as the lack of a bulky ICE powertrain means heaps of storage space. The 60 and 80 models get 62kWh and 82kWh batteries respectively for ranges of 240 and 316 miles. Their power output also varies from 176PS (131kW) to 200PS (150kW) while a range-topping vRS version will get all-wheel-drive and 310PS (228kW).
Vauxhall Mokka-e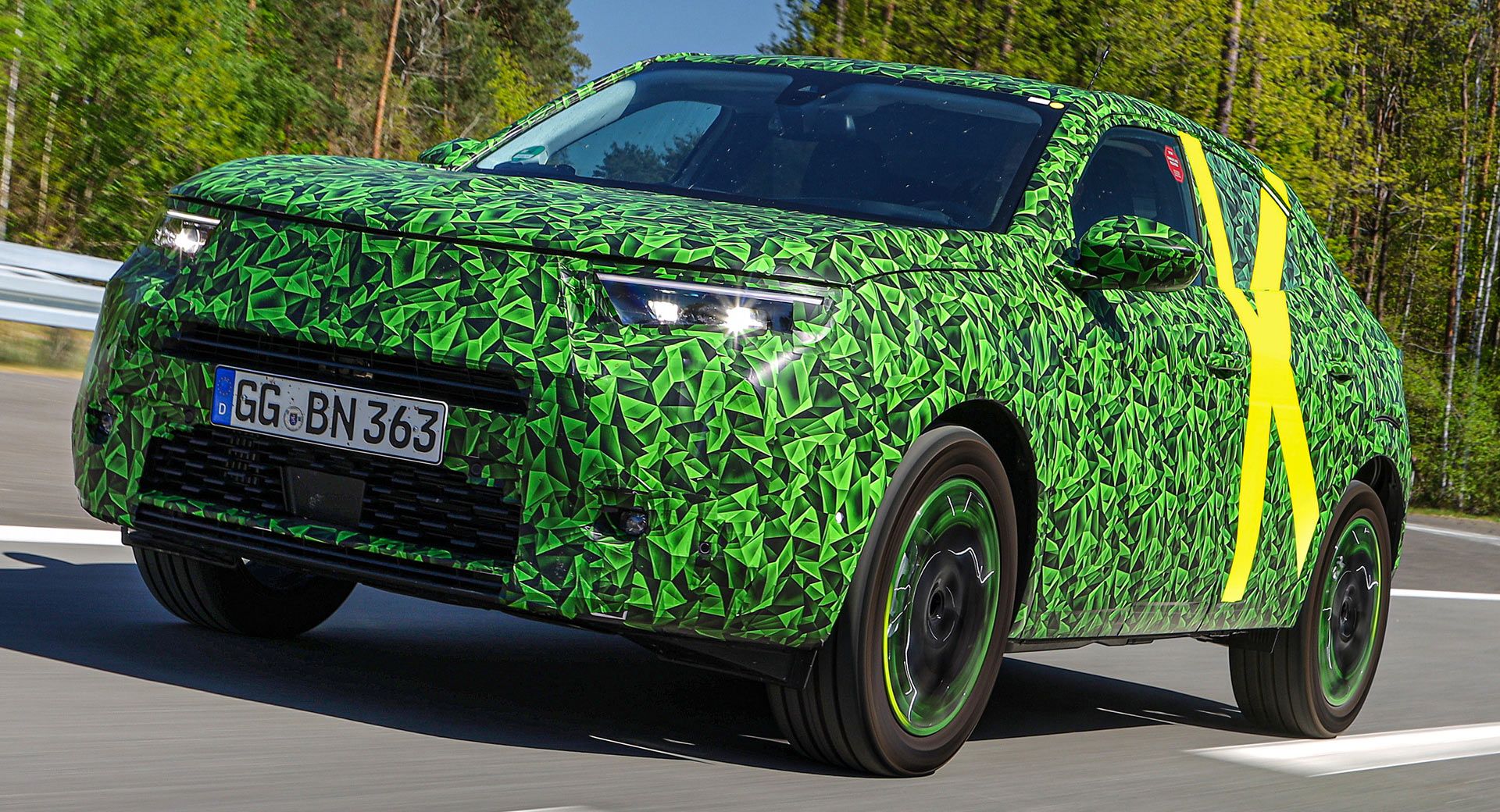 The odd name still stands but the new Vauxhall Mokka-e could not be more of a departure from the old model. For a start just look at its two-tone paintwork – we are glad to see that automotive fad making a comeback – that serves to highlight its handsome looks. The inside is almost as eye-catching with a Mercedes-esque dual screen set-up and suitably sci-fi angularity. The electric version will sport a 50kWh battery and 137PS (101kW) motor, good for a 200-mile range and fast charging up to 80 per cent in half an hour.
Volkswagen ID.4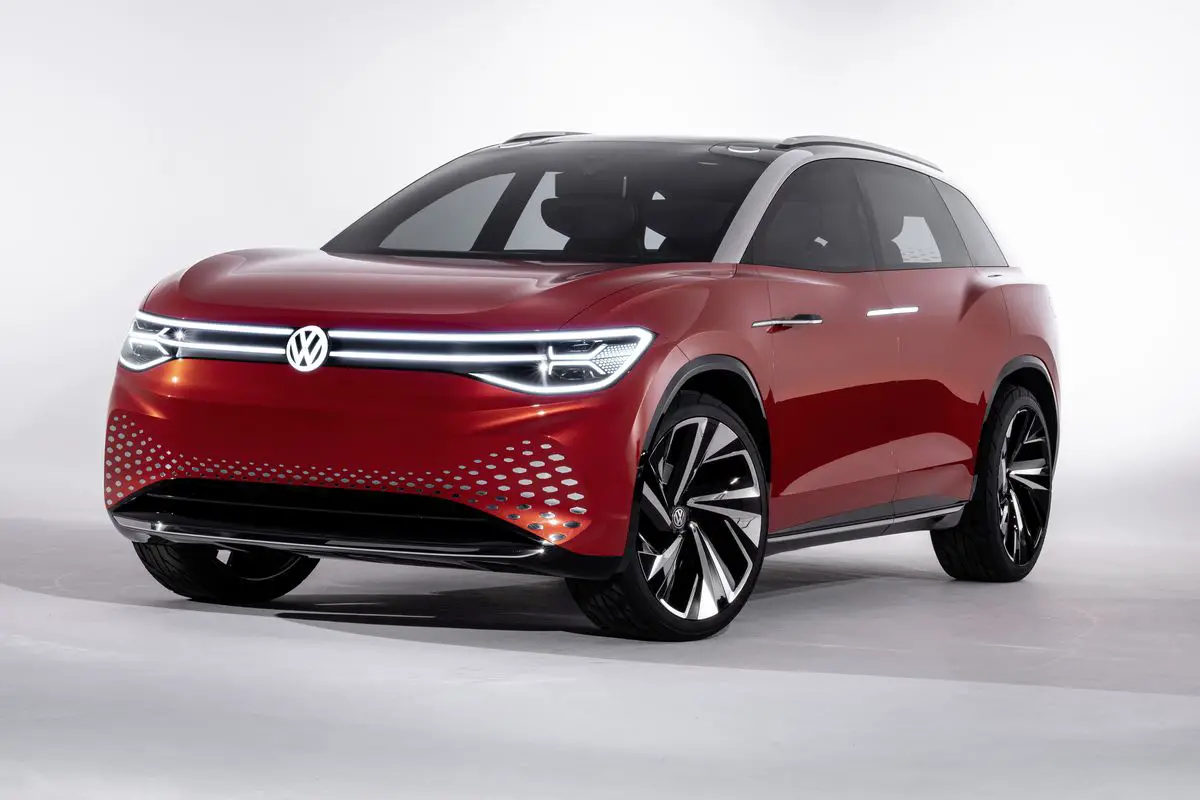 For obvious reasons VW has affected one of the most aggressive pivots towards electrification in both motorsport and road cars with the ID.R smashing records everywhere and the ID.3 doing for EVs what the original Golf did for family cars. Only families don't drive hatchbacks anymore, they fly into SUVs instead. Hence the VW ID.4, the slightly bigger, higher and black plastic clad brother to the ID.3.
The former unfortunately didn't get quite the same stand out from the crowd looks as the latter but is handsome enough. Its 77kWh battery pack offers an impressive 320-mile range but the 204PS (150kW) motor makes it slower than a diesel Tiguan. Still, EV torque should make it feel sprightly and there is likely to be a twin-motor all-wheel-drive performance variant sharing specs with the Enyaq vRS.
Join the newsletter to receive the latest updates in your inbox.