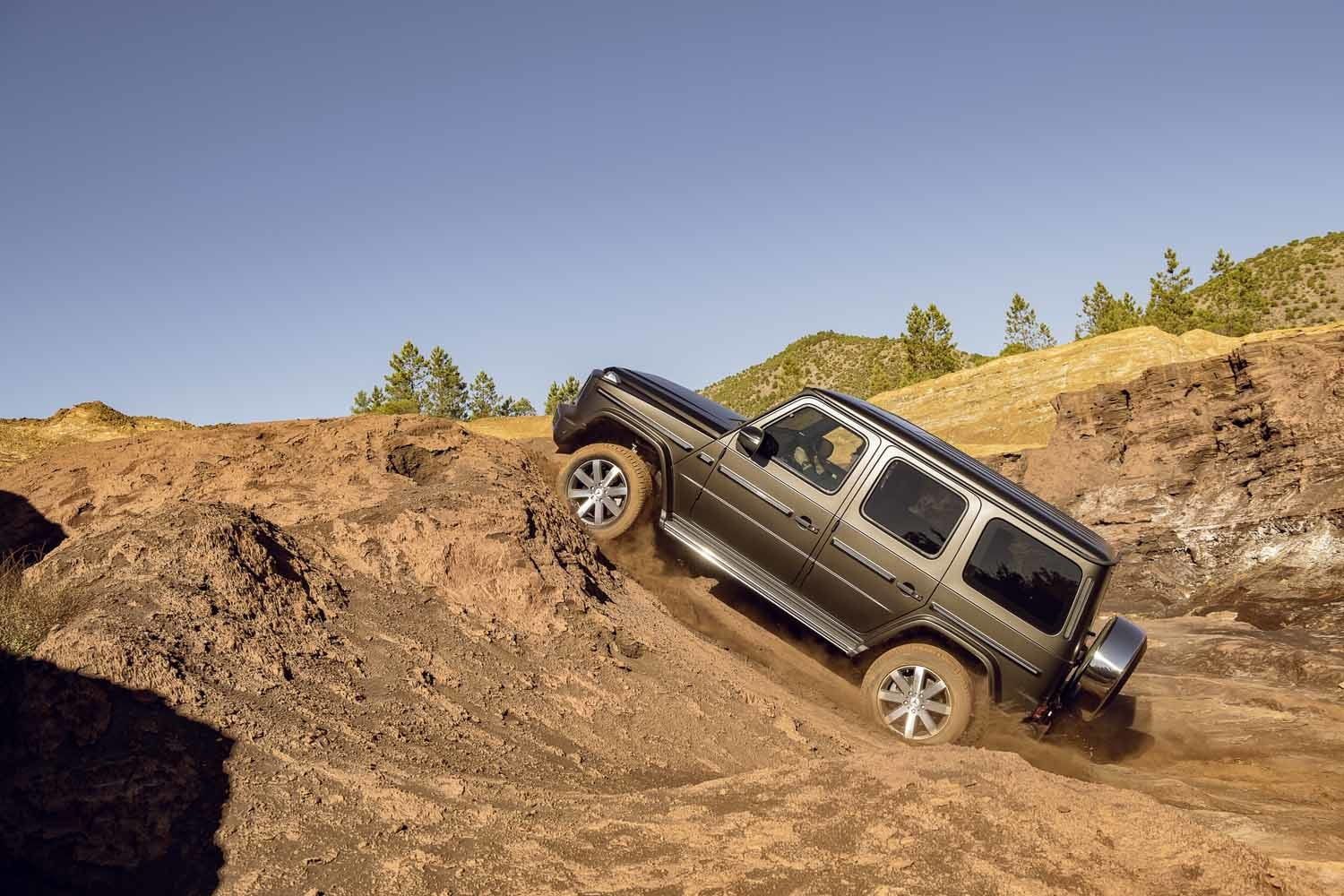 Four wheel drive cars offer great acceleration, drive, comfort and most of them can be off-roader. As electric motors are small compared to petrol and diesel engines, it's relatively easy for manufacturers to position one at the front of the car driving the front wheels, and another at the back for the rears.
Here are few 4WD electric cars :-
1)Audi e-tron- Featuring an electric motor on each axle and similar ground clearance to Audi's Q5 and Q7 SUVs, the e-tron feels surefooted in all conditions and is capable of towing (up to 1,800 kg) or driving across a slippery field. Power comes from a 402 bhp electric motor, with a 95 kWh battery giving a range of 248 miles.
2)BMW iX3-The iX3 is based on an existing model in the range, the X3 SUV. The iX3 will go on sale this year, with a 70 kWh battery promising a driving range of nearly 250 miles.This EV is has two electric motor and more than 500 bhp. It is able of driving on mild off-road.
3)Tesla Cybertruck- The Cybertruck or full-size pickup  means much bigger than the likes of the Nissan Navara and Mitsubishi L200 that dominate the market in the UK. It's promised to good work truck with permanent four-wheel drive and self-levelling suspension.
4)Jaguar I-Pace- It comes with  an electric motor on each axle giving it all-wheel drive. While it misses the ground clearance that gives other 4x4s the edge off road, and while it can only tow a 750 kg trailer, it has plenty of traction and power. And with a 0-60 mph time of 4.5 seconds, it's among the fastest SUVs on sale.
5)Mercedes EQC- The EQC is a luxury mid-sized electric SUV that offers four-wheel-drive grip and a bit more ground clearance than you get in a Mercedes saloon or estate car.Power comes from an 80 kWh battery giving a driving range of close to 260 miles.Two electric motors, one on each axle, provide four-wheel drive and 402 bhp.
6)Volvo XC40 Recharge-The XC40 Recharge is Volvo's first electric car, based on its smallest SUV model. With four-wheel drive from two electric motors, one on each axle, it should be a capable workhorse, and a towing limit of 1,500 kg . It is a  fast EV with a 78 kWh battery, the XC40 produces 402 bhp and 660 Nm of torque, giving a 0-62 mph time of just 4.9 seconds. Range is  248 miles, with a quick charge taking you from 0-80% capacity in around 40 minutes.
7)Porsche Taycan Cross Turismo- A twin motor produces 600 bhp and gives the Cross Turismo all-wheel drive, while torque vectoring ensures power is sent to the wheel with the most grip at all times. And adaptive air suspension allows the ride height to be raised and lowered for greater ground clearance or better agility.
8)Rivian R1T-  This EV has been named as the world's first electric 'adventure vehicle', the 750 bhp zero-emissions pickup promises to mix stunning performance and luxury with the sort of all-terrain ability you'd expect from a Land Rover.It is  a proper off-roader, with a wading depth of over three feet, 14 inches of ground clearance and a quad-motor system that allows instant power to be sent independently to each wheel to maximize traction whatever the conditions. It'll come with various battery sizes, with the largest 135 kWh pack giving a range of over 300 miles.
9) Tesla Model X- The Model X can seat seven and has incredible performance: the fastest models hit 60 mph in under three seconds and can travel 314 miles between charges.
10)Bollinger B1 & B2- Bollinger's SUVs look like a cross between a Land Rover Defender and a Lamborghini LM002. The B1 and B2 will be the first two models from the Detroit-based startup and they promise outstanding levels of off-road ability. B1 is an SUV and the B2 is a pickup. They boast 15 inches of ground clearance, a two-speed, low-range gearbox as well as towing capability of 3,400 kg and a range of 200 miles.
Join the newsletter to receive the latest updates in your inbox.